Good wholesome food is plentiful and cheap in Korea. Students staying in dormitories can opt for a meal plan during their stay there. This meal plan covers three meals a day, seven days a week. Most of the buildings on campus have cafeterias and/or small shops where students can buy snacks, sandwiches and drinks. Besides this, near the campus gates there are many restaurants that serve Korean food.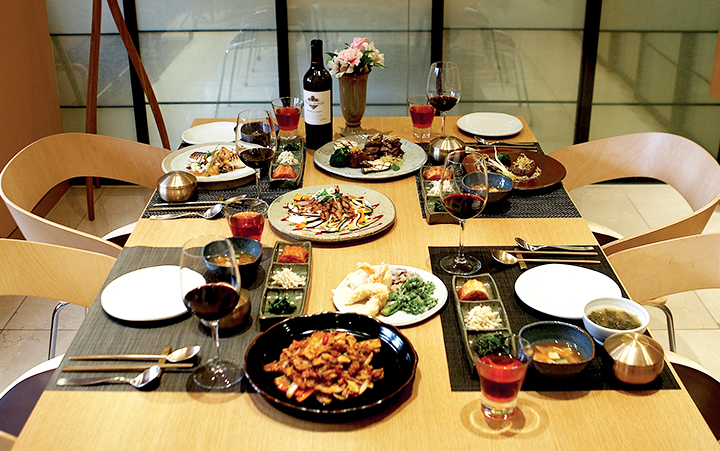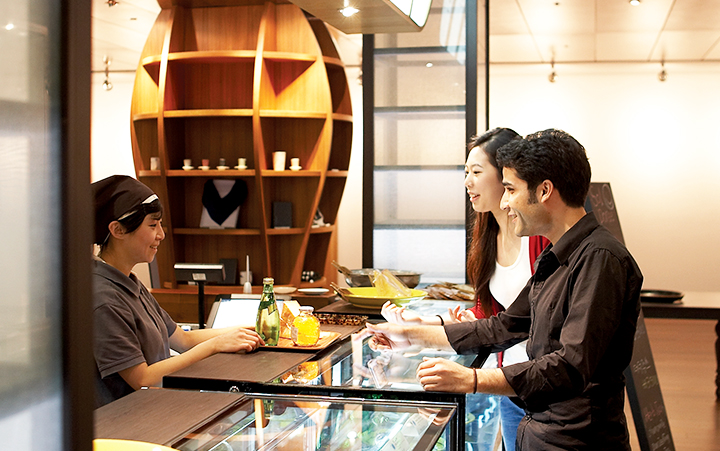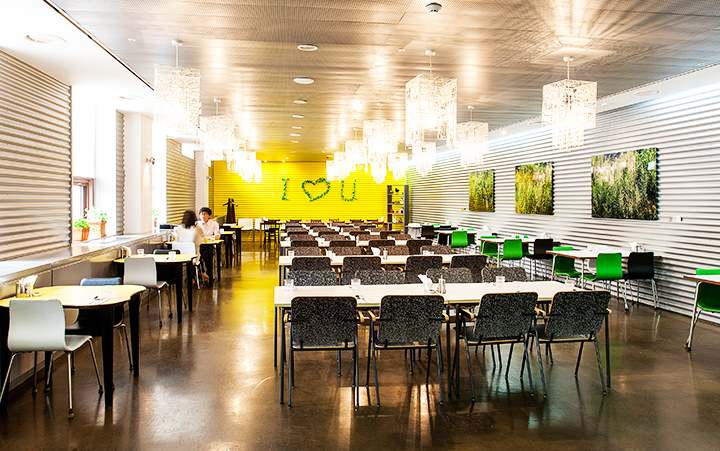 SolBridge Complex
Cafeteria on 1st Fl - Serves lunch and dinner.
(Business hours: lunch -11:30 am-1:00 pm, dinner: 5:30 pm -7:00 pm)
SolDoree Café – Serves a range of barista coffees, other beverages, snacks and sandwiches.
(Business hours: 9:00 am – 7:00 pm)
SolKorean - An upscale Korean restaurant serving a "modern" Korean menu.
(Business hours: Lunch 11:30 am – 2:30 pm, Dinner 5:30 pm – 9 pm)
Woosong Campus Dormitory Cafeterias are open during the semester and exclusively serve a variety of food. Operating hours are displayed throughout the dormitories and at the cafeterias themselves. In the Sol-Geo dormitory complex are two cafeterias: Sol Kor-West & Sol East. So Kor-West serves Korean and western-like food items and the Sol-East serves food items especially for our Muslim students. Students are free to eat at any cafeteria on campus that they prefer.

Woosong Language Institute (WLI) Cafeteria, on Level 1 of the WLI building, is a cafeteria that sells noodles, and hot meals during the semester and also during selected WLI courses during the intersession. It is open from 11.30 am to 12.30 pm throughout the week.

Solpine Bakery, located in the Woosong Tower Level 2, serves hot and cold beverages, cakes, pastries, sandwiches, and ice cream. It is open from 9 am to 9 pm.

Solpine Restaurant, located in the 13th Fl of Woosong Tower, offers an upscale cuisine by the Woosong Culinary Academy's international and Korean top chef faculty members

and their students. The restaurant opens from 11:30 am to 2 pm for lunch and from 5:30 pm to 9 pm for dinner. It is closed on Sunday. Students and faculty who present their SolBridge ID are eligible for a 20% discount on their meals. The restaurant is open from 12 am to 10 pm every day (042-629-6610).
---
Off-Campus Dining
There are many small restaurants around Daejeon for Korean Food. There is food to suit every taste. Areas like Eun-Haeng Dong and New Daejeon have plenty of larger restaurants serving a range of menus from Eastern to Western cuisines—like Chinese, Indonesian, Indian, Pakistani, American, Italian and even French food. Refer to the Student Handbook for more details.