SolBridge has a variety of clubs to compliment students' academic life. The clubs represent a wide range of interests and activities from sports to photography, negotiation, and dancing. Every beginning of the semester, through the Club Expo organized by SolBridge Student Council, different clubs get to showcase who they are to the new and old students who are looking to join a new club.
Below is a list of some of the clubs you can join;
SolBridge Debate Society (SDS), SolBridgr Consulting Group, FC SolBridge (Football), Morama (Movie) Club, Music Club, SolChristian Fellowship (SCF), D2 Crew, Sol-Caring, SolPhoto, Sol-Ink Magazine, Volleyball Club, Sol-Sports Club, SolBridge Negotiation Club, Basketball Club, Oratory Club, UNISOL (Startup Club), Sol-Coding, SolBridge Table Tennis Club and Sol-Beauty.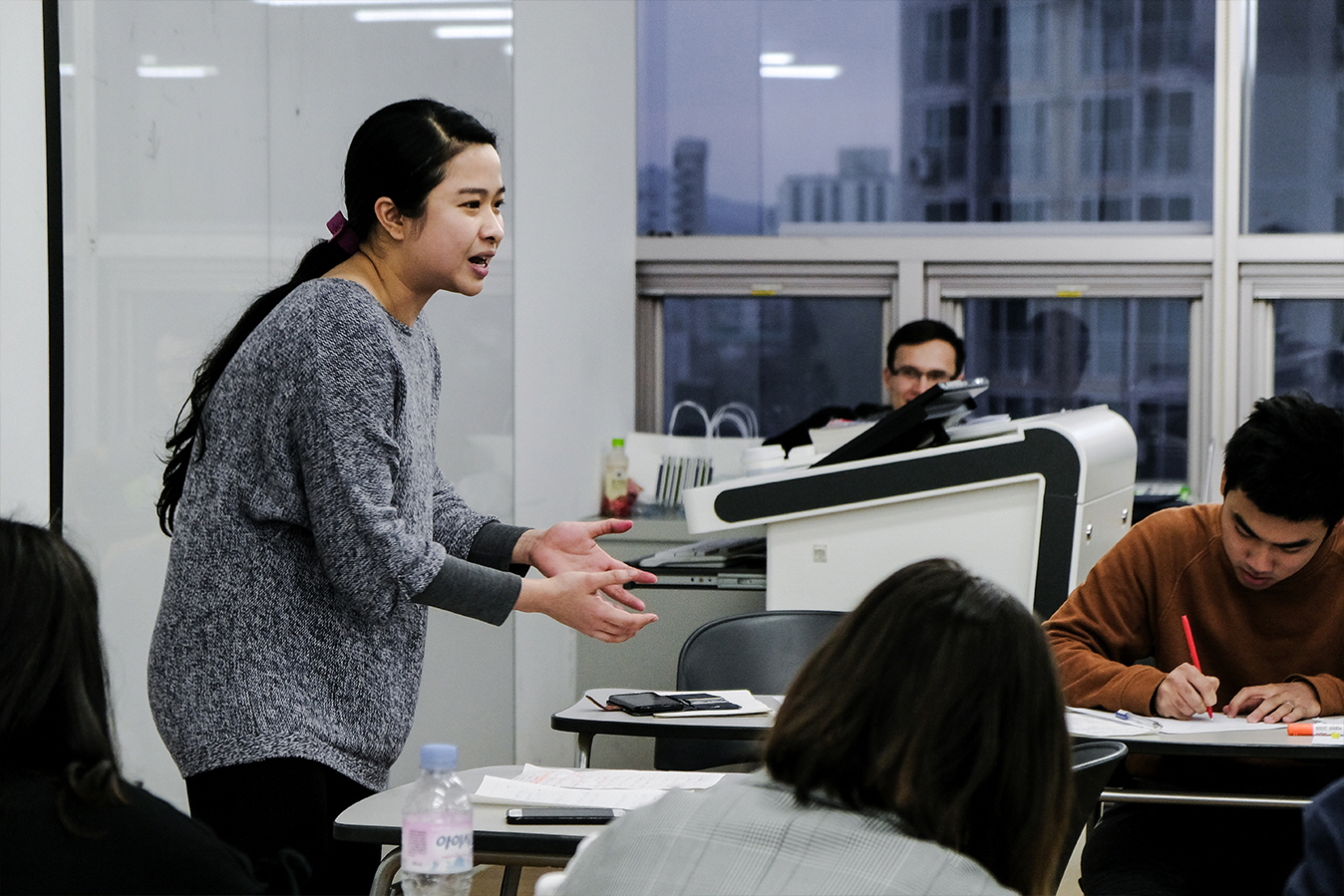 SolBridge Debate Society (SDS)

SDS is one of the most prestigious clubs at SolBridge with both local and international awards. The club welcomes debaters at all levels to discuss the latest and greatest developments around the world using rhetoric and logic as a medium.

Read More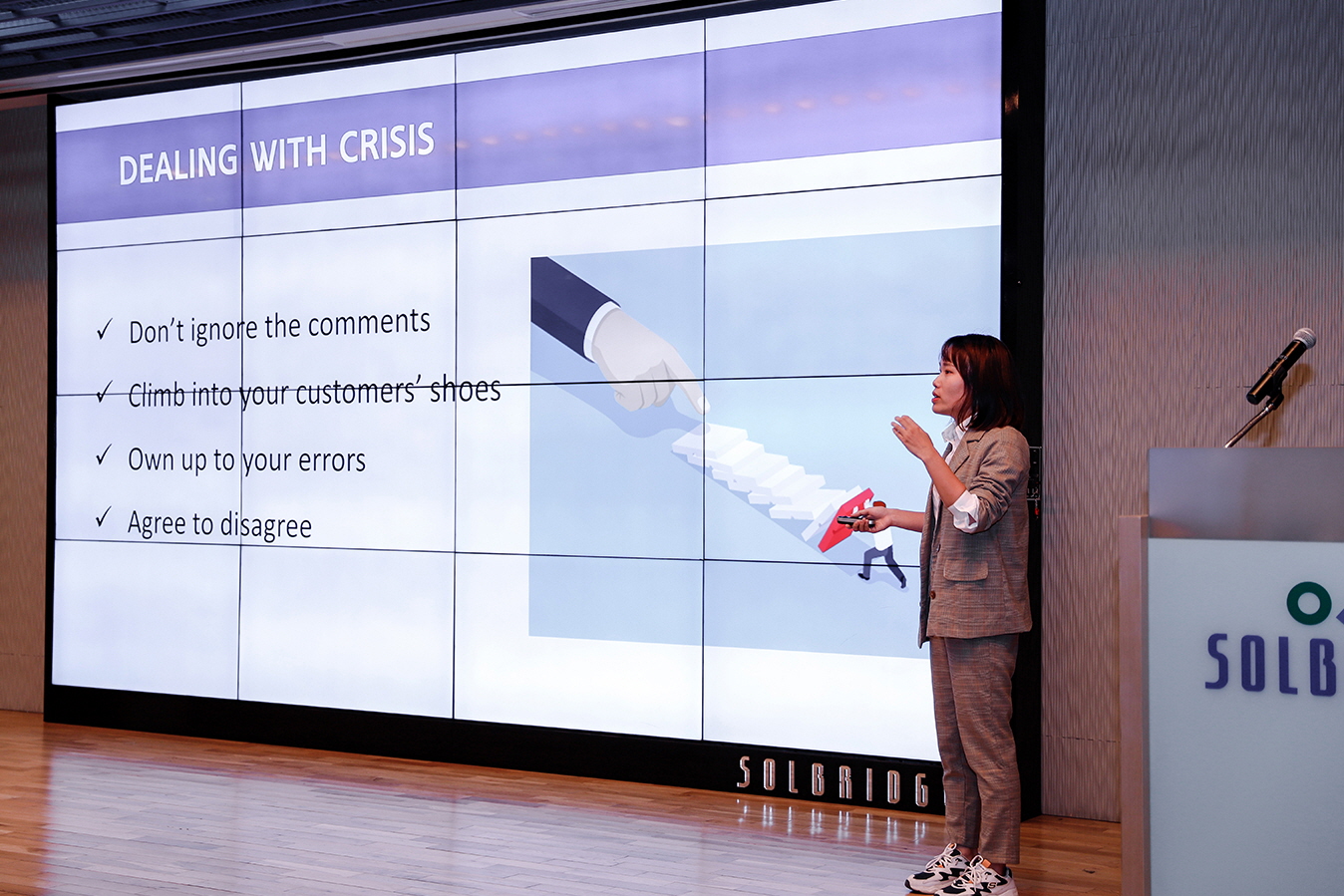 SolBridge Consulting Group (SCG)

SolBridge Consulting Group's vision is to connect BBA and MBA students to various industries. Members conduct and develop research on key business issues and construct business plans based on their global insights. They develop consulting skills and knowledge by working on real projects with clients. The club is open to business projects of small to large organizations from any industry or country.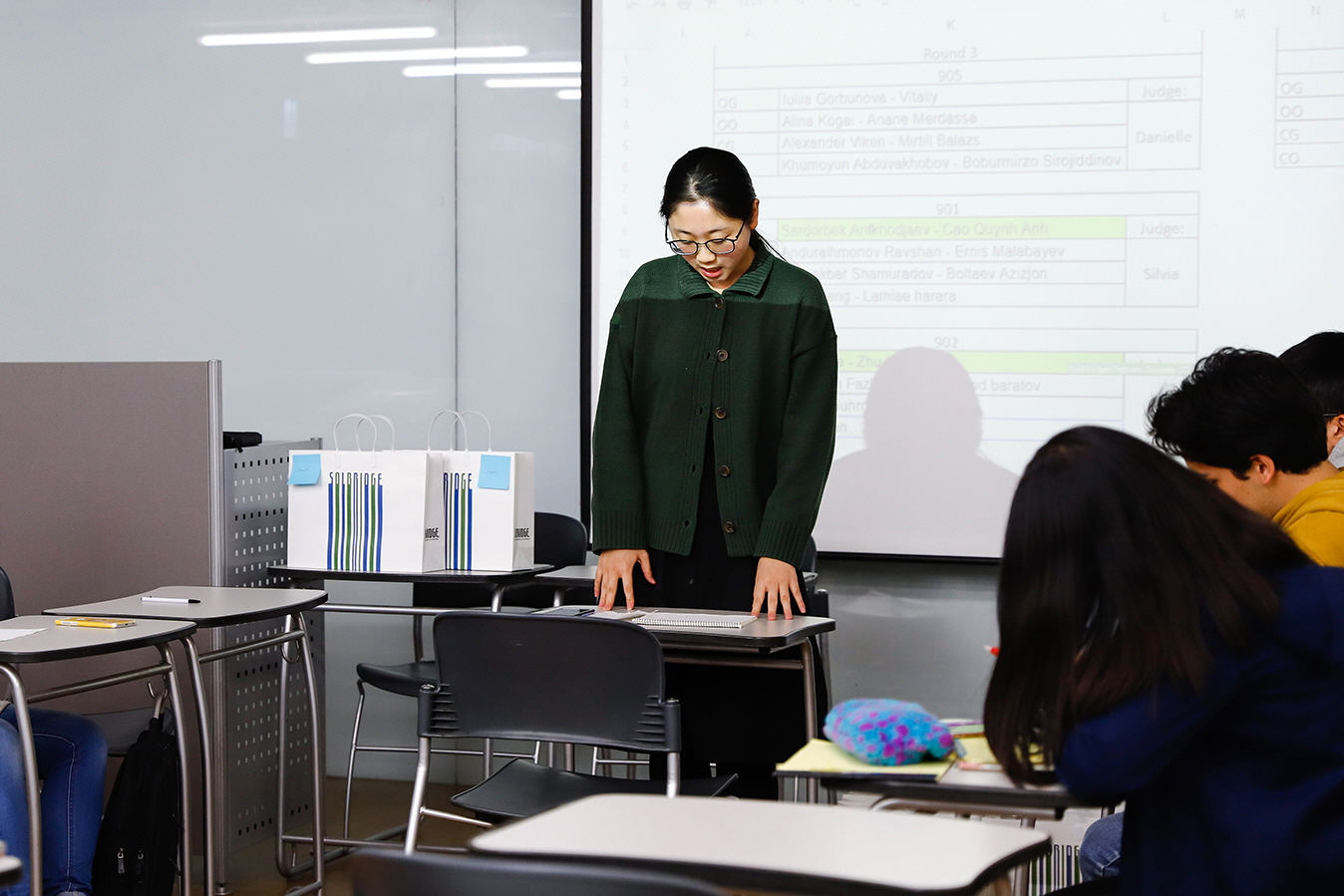 SolBridge Negotiation Club

Would you like to improve your negotiation skills? Then the Business Negotiation Club is what you are looking for. It provides an opportunity for young people to become better negotiators while offering a fun experience. The club passionately believes that few skills are more crucial in business life like the ability to negotiate your desired outcome.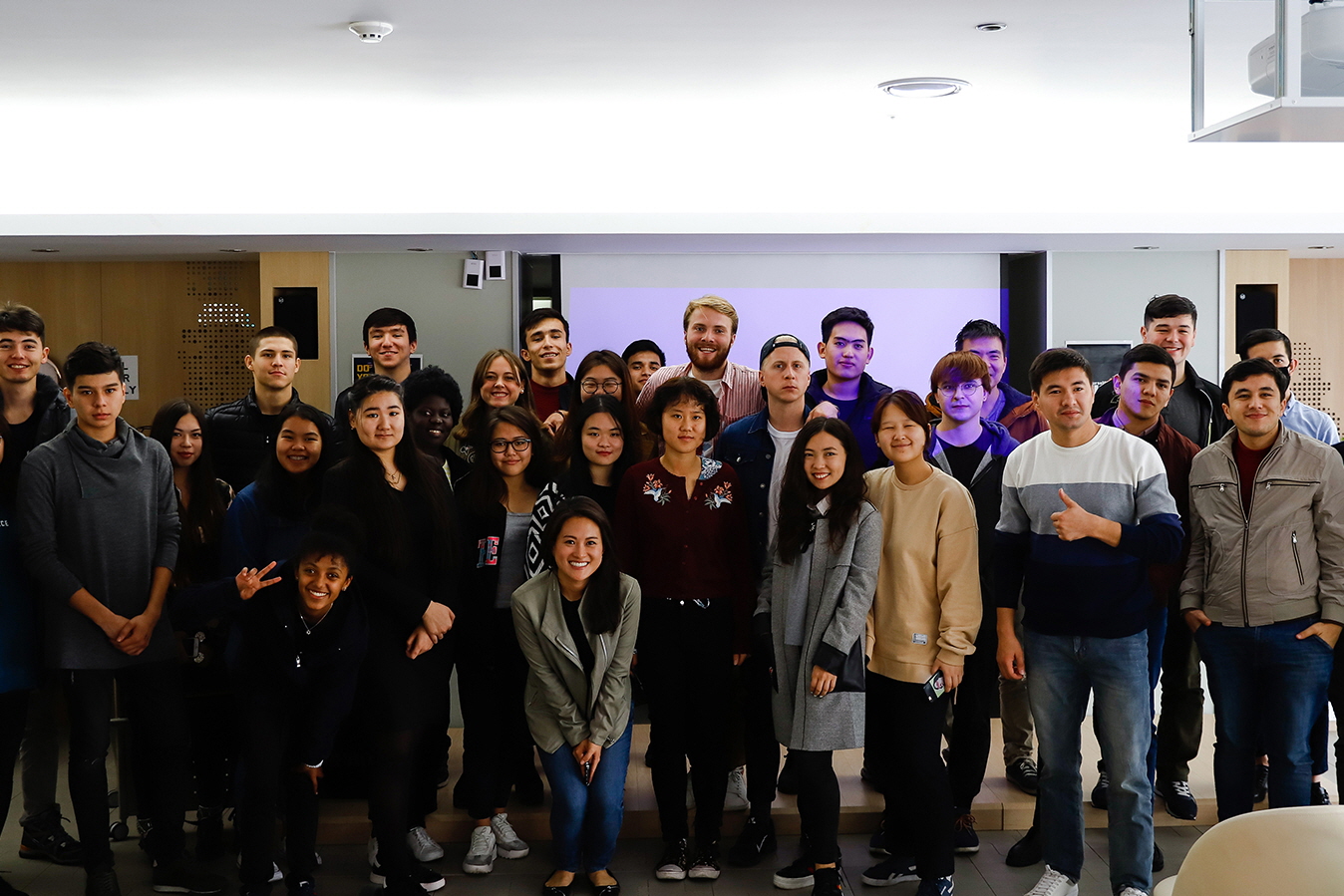 UNISOL

SolBridge startup club UNISOL focuses on everything related to startups and entrepreneurship. The club conducts different entrepreneurship and fun activities throughout the semester like hosting renowned entrepreneurs from in and outside Korea.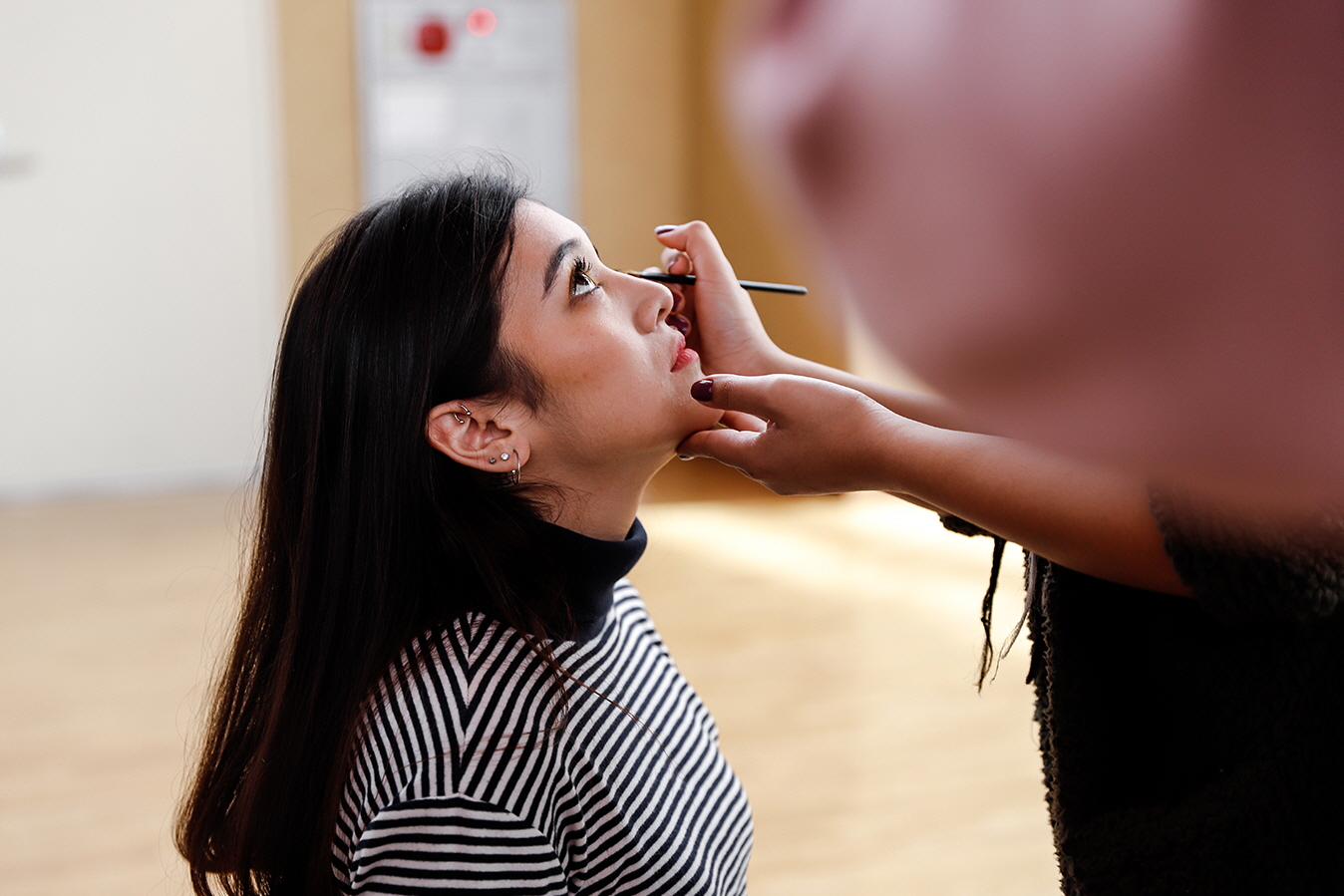 Sol-Beauty

The club strives to help students feel empowered and confident in their skin. They offer masterclasses of memorable and fabulous looks.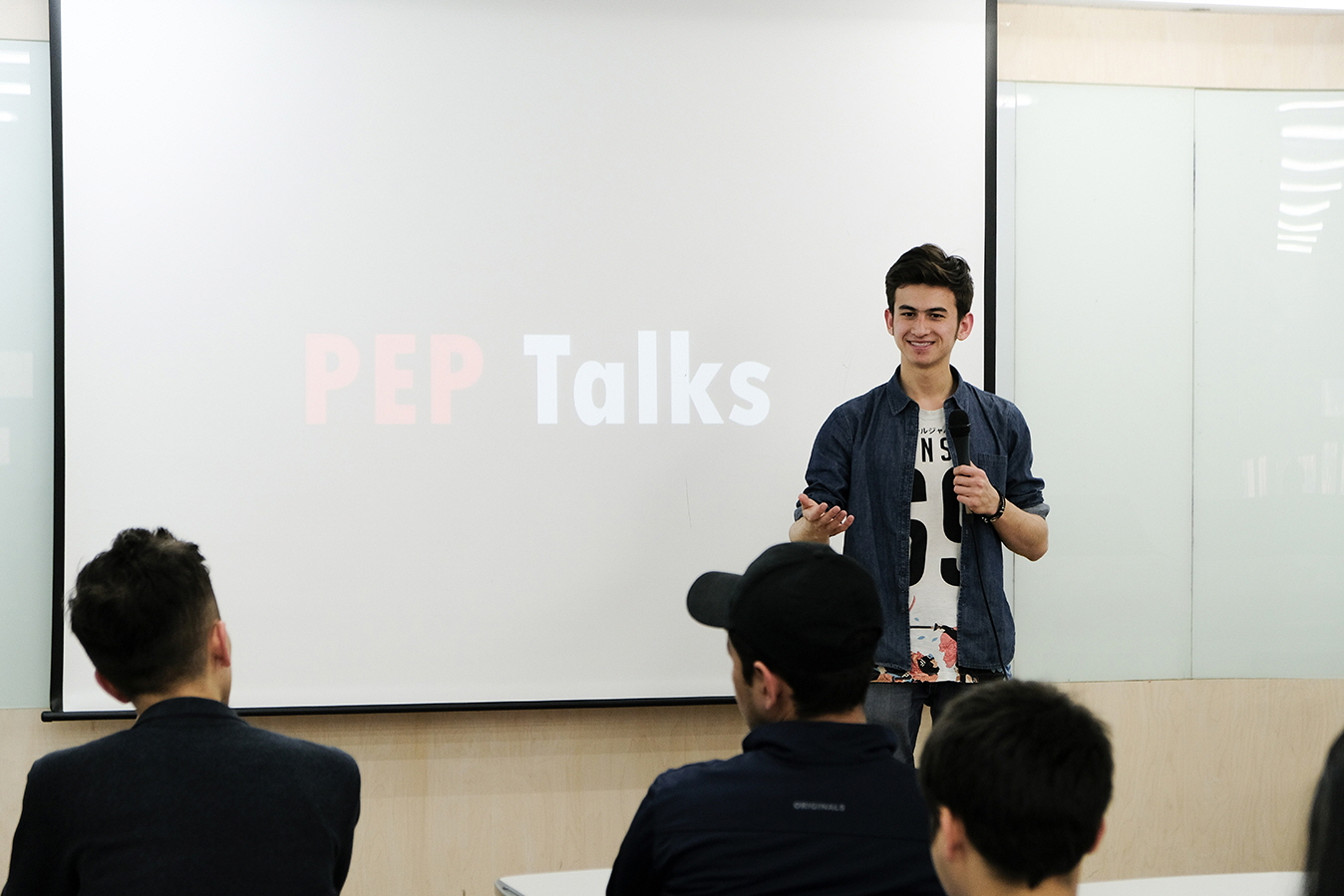 PEP Talks

PEP Talks is for all students that want to develop their public speaking skill. It provides a great platform to overcome the fear of speaking in front of an audience.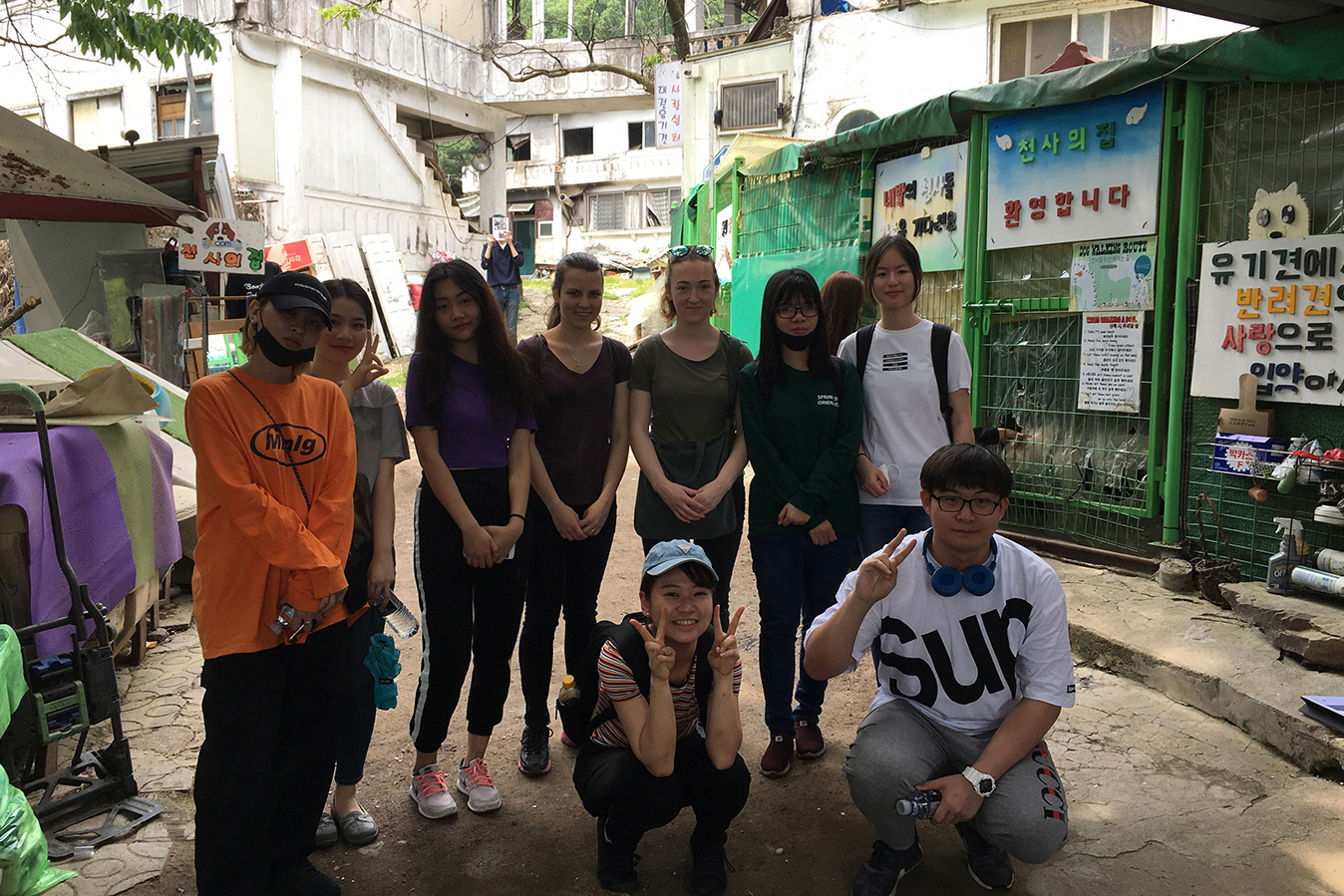 Sol Caring Club

The purpose of Sol-Caring club is to increase Cross-Cultural Awareness, Corporate Social Responsibility, and Asian Expertise. Members learn about Asian culture through their interaction with Korean people. Moreover, members can feel the importance of other cultural awareness and develop the ability to take care of others. The club creates the new socially responsible generation of SolBridge students.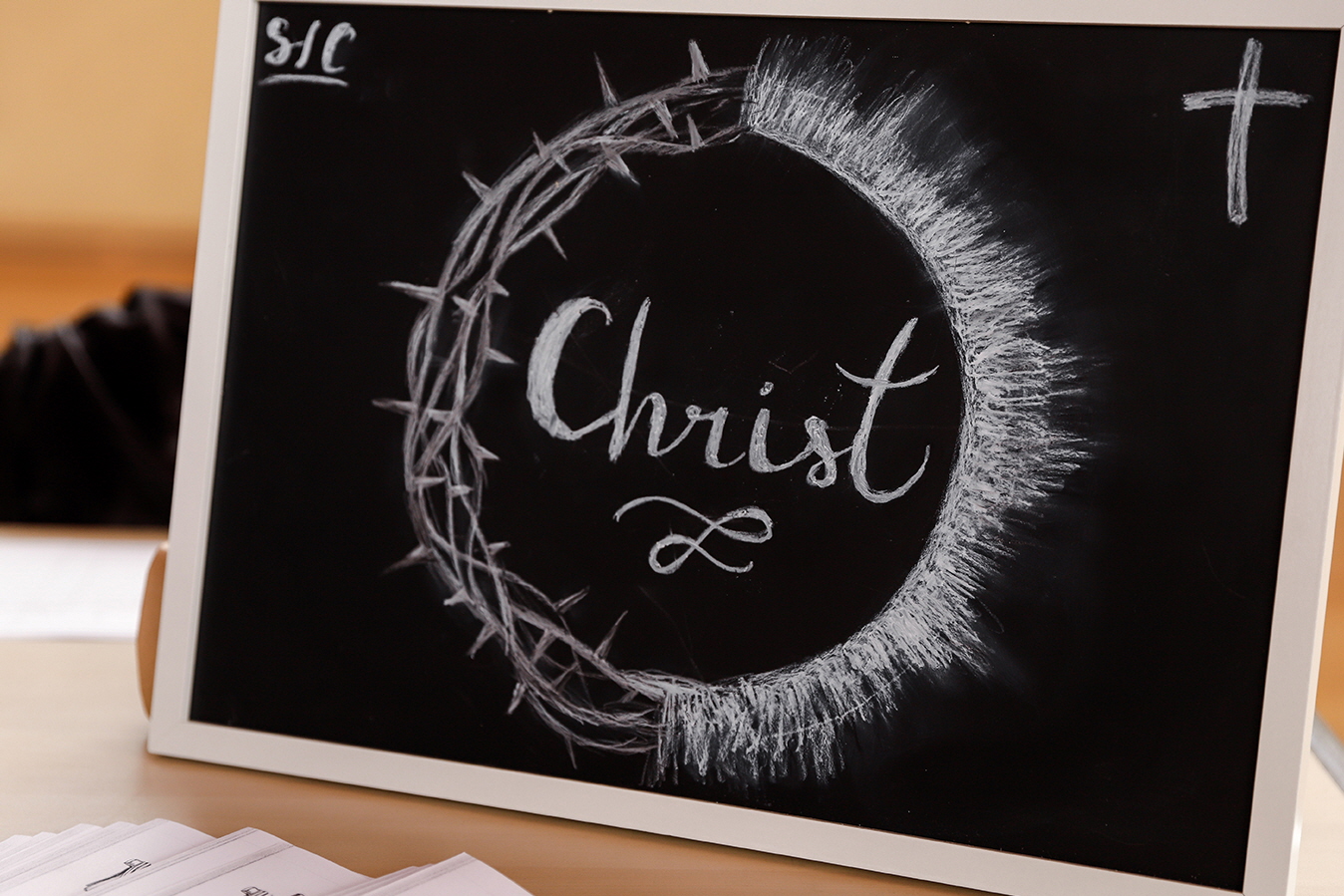 SolBridge International Chapel

SolBridge Christian Fellowship strives to provide a supportive community for Christians in SolBridge from all walks of life. Members gather together to have a time of sharing, fellowship and get to know the bible better.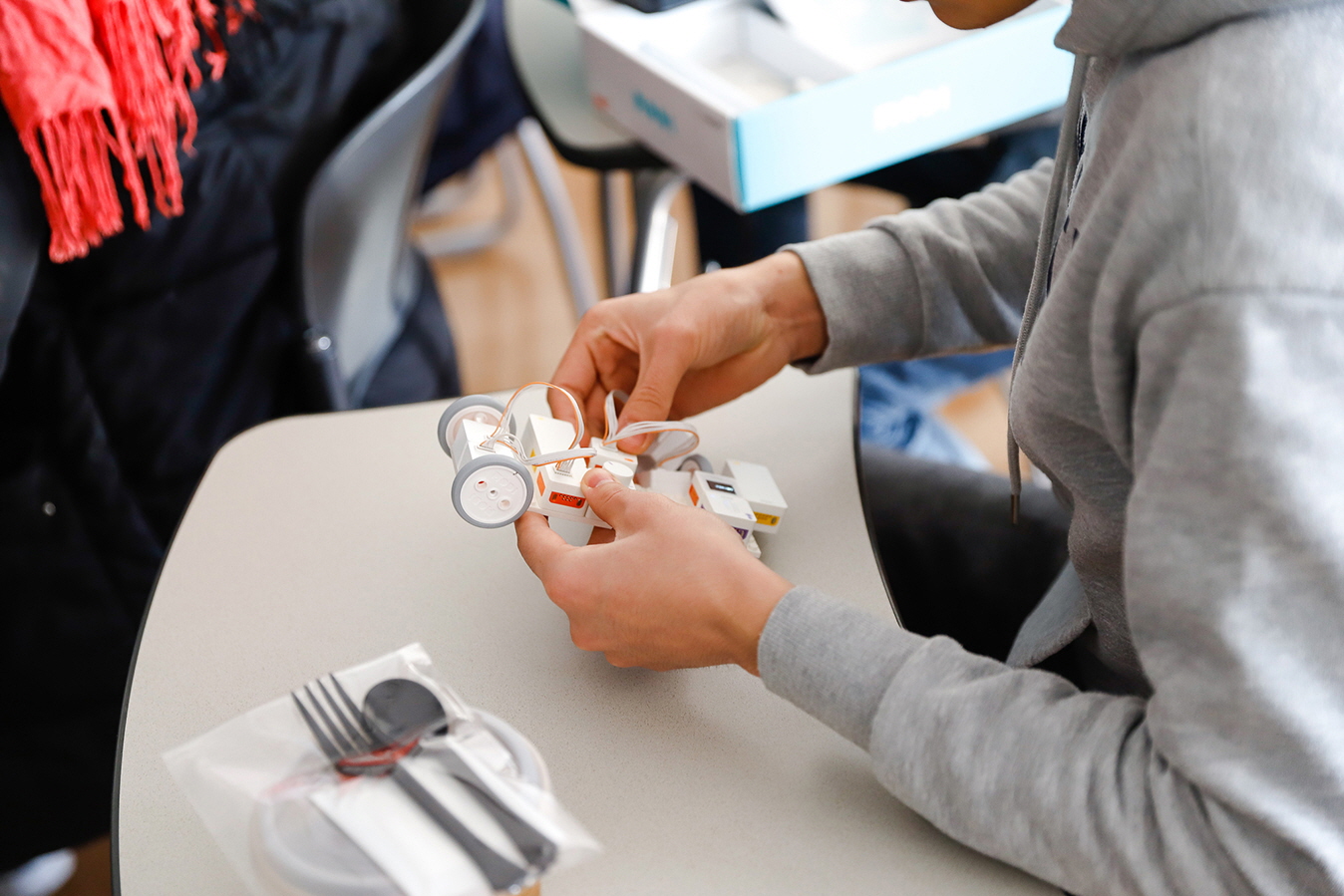 Sol-Coding

The sol-coding club is dedicated to learning about computer performance both for business or personal interest.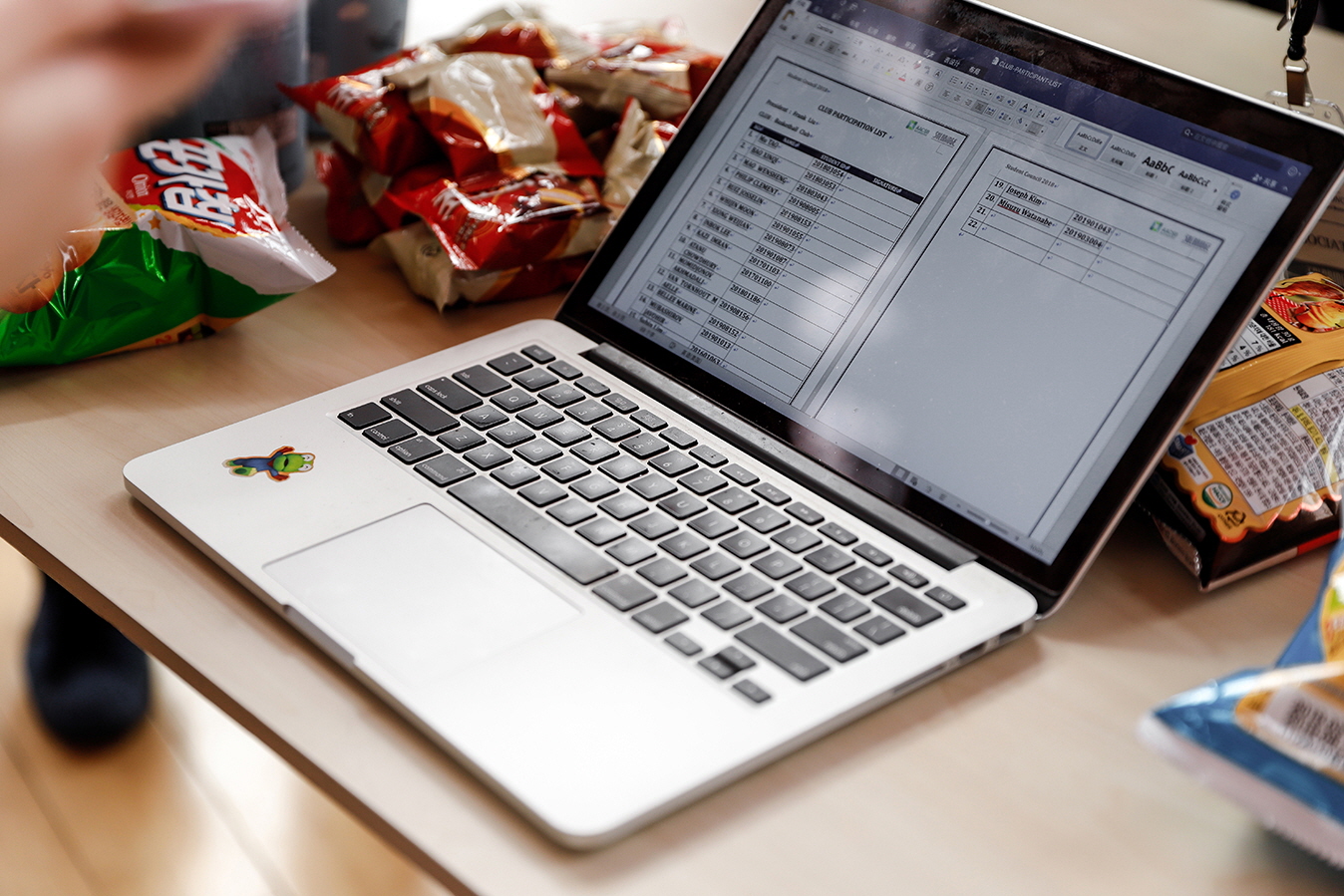 Game Night

The club aims to provide time and space for students to interact with each other via a wide range of board games. Along with board game evenings, the club hosts an intellectual trivia game at least once a month.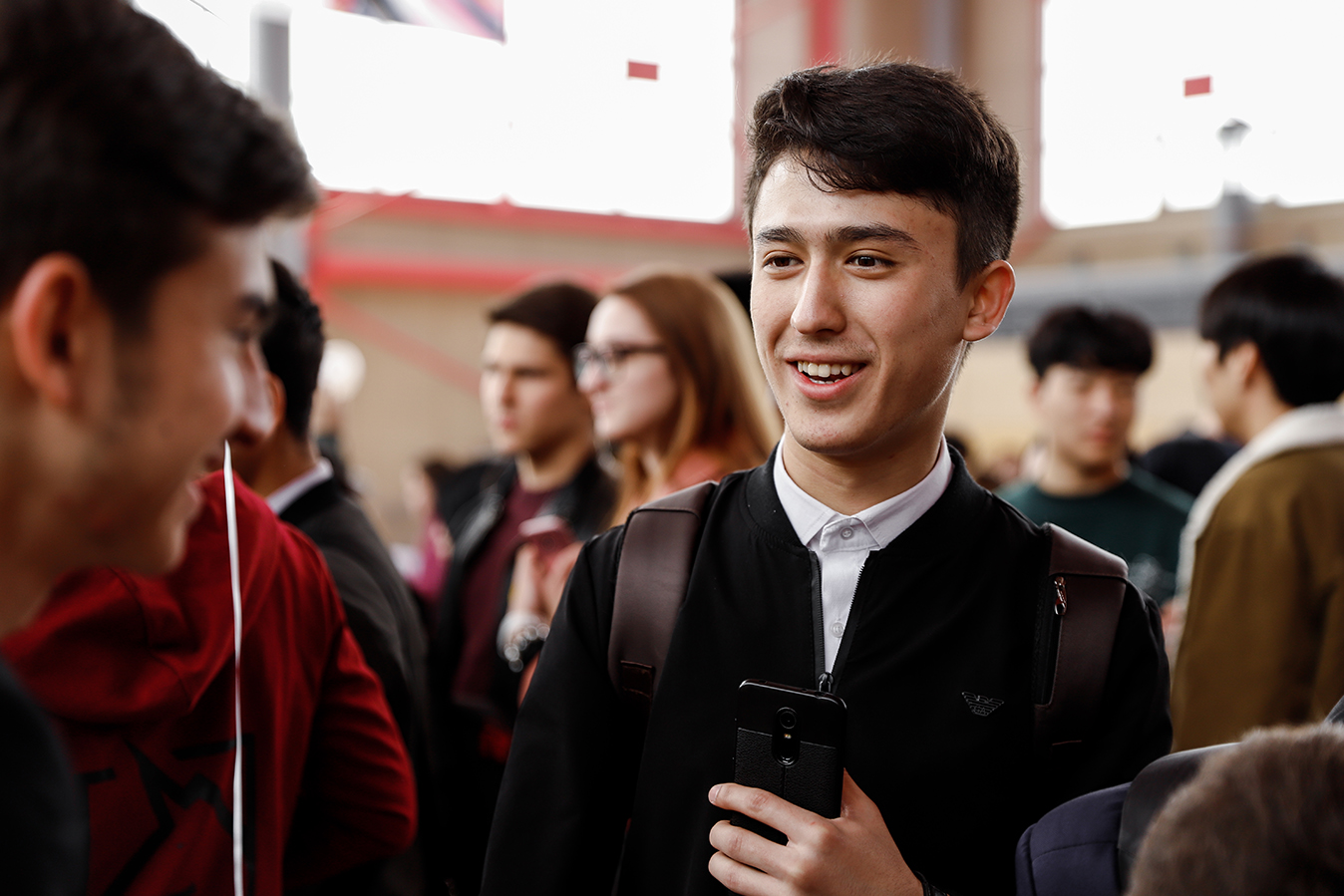 SolMUN

SolMUN aims to build insinuations which equip students to discuss societal problems through open forum debates, launch initiatives which benefit broader community, share knowledge, skills and best practices.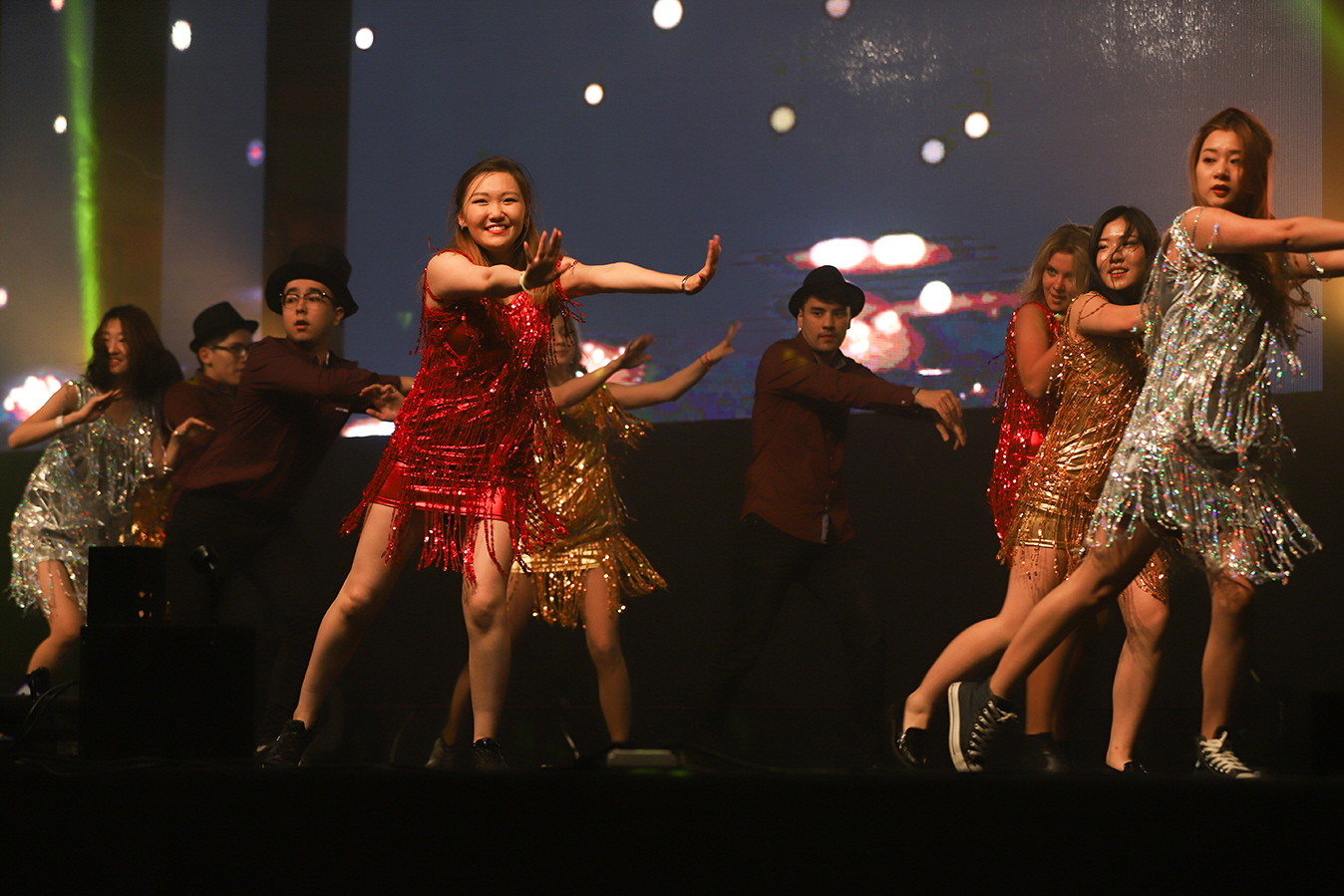 D2Crew

In order to make student's life more joyful and interesting, the dancing club gives a good chance for students to experience the wonder of dance and joy of performing in several university's events.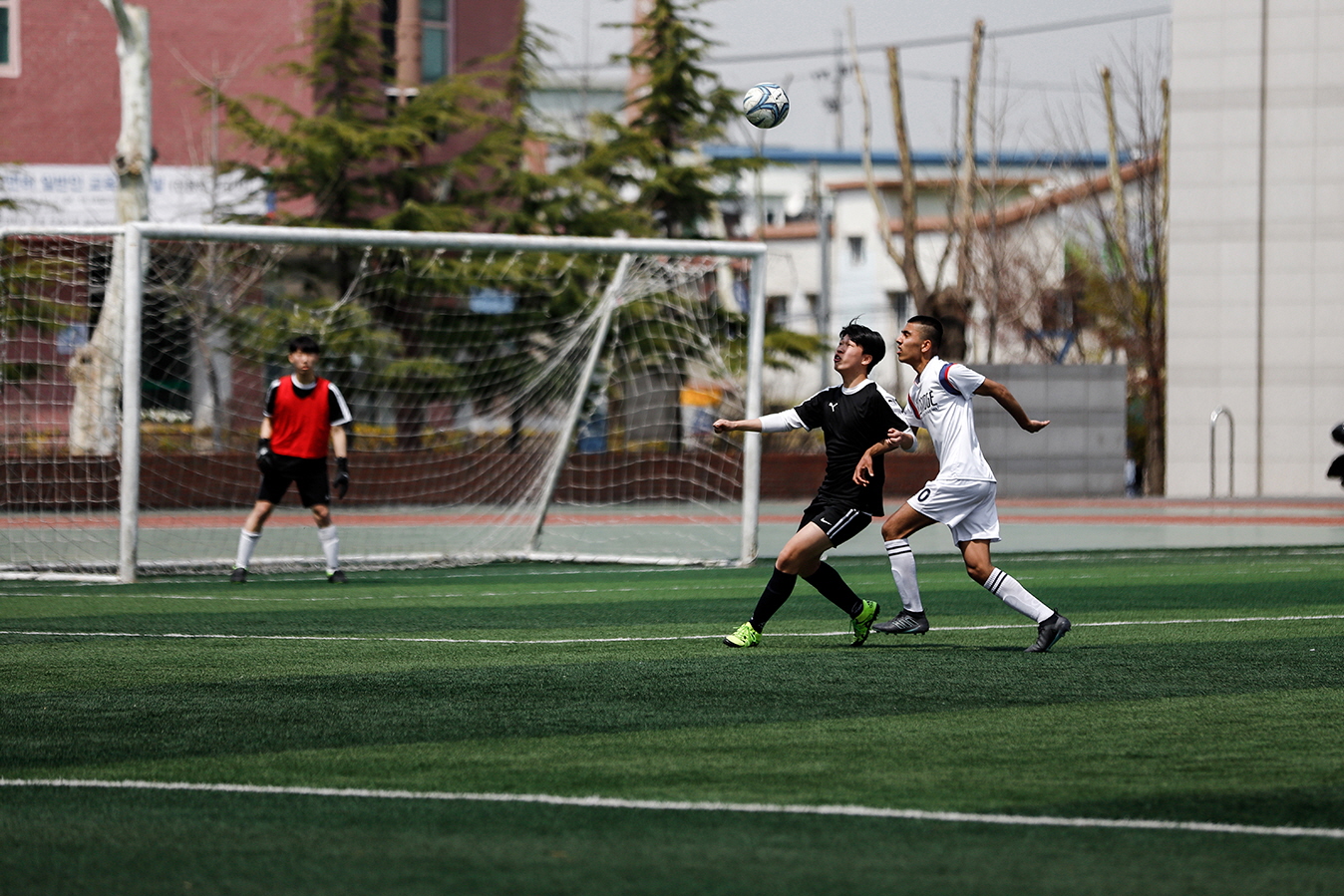 FC SolBridge

FC SolBridge is a football club, where everybody who wants to play football is welcome. It is one of the most multicultural clubs in SolBridge, every semester a variety of people from different countries are brought together by their love for football. Club members not only play football for fun but also gain or improve their skills and techniques through the training sessions.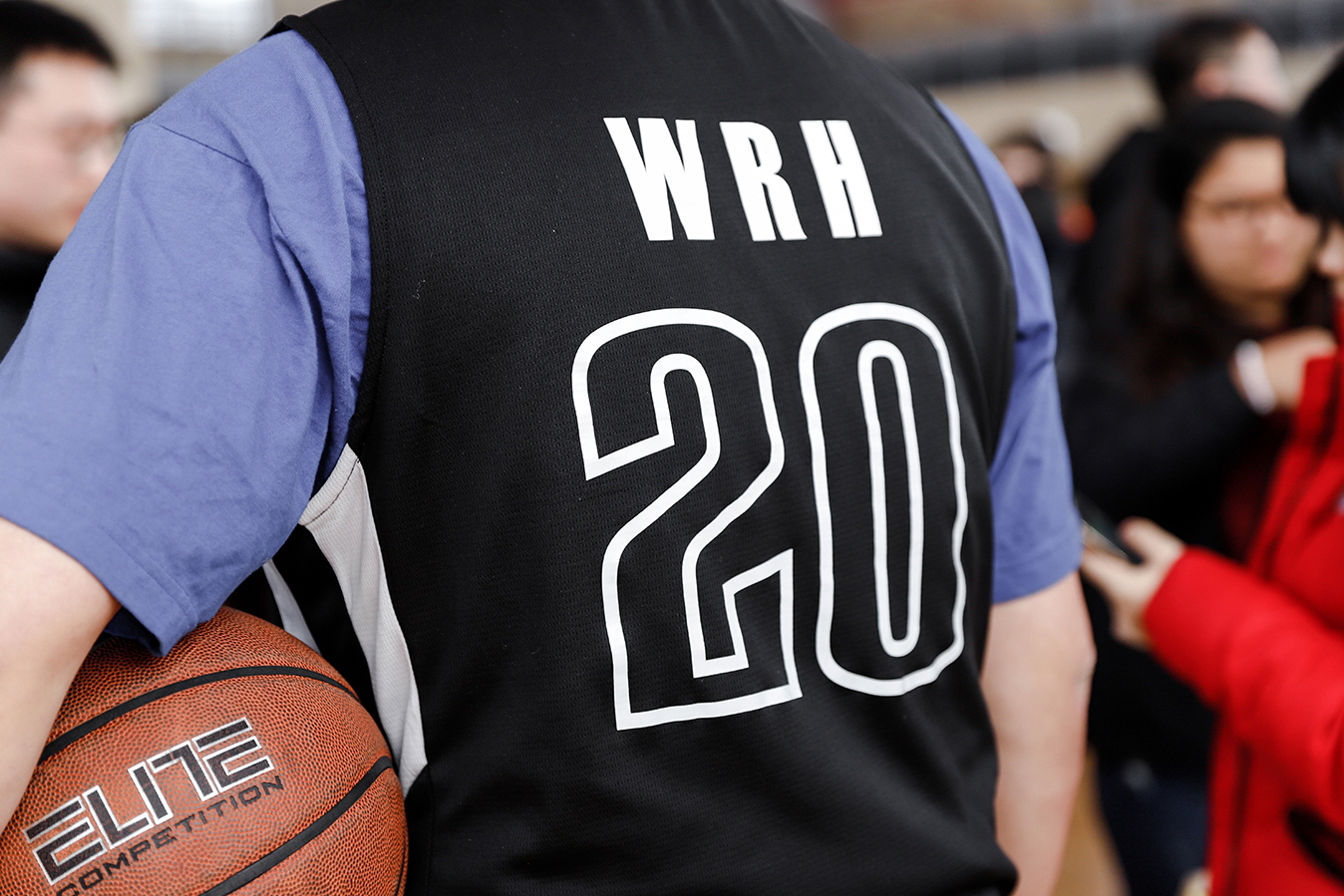 Basketball Club

SolBridge basketball team provides competitive basketball opportunities beyond just intramurals. Previous experience playing the game is highly encouraged, preferably at a varsity level. The club aims to play with other collegiate club basketball teams in the surrounding region.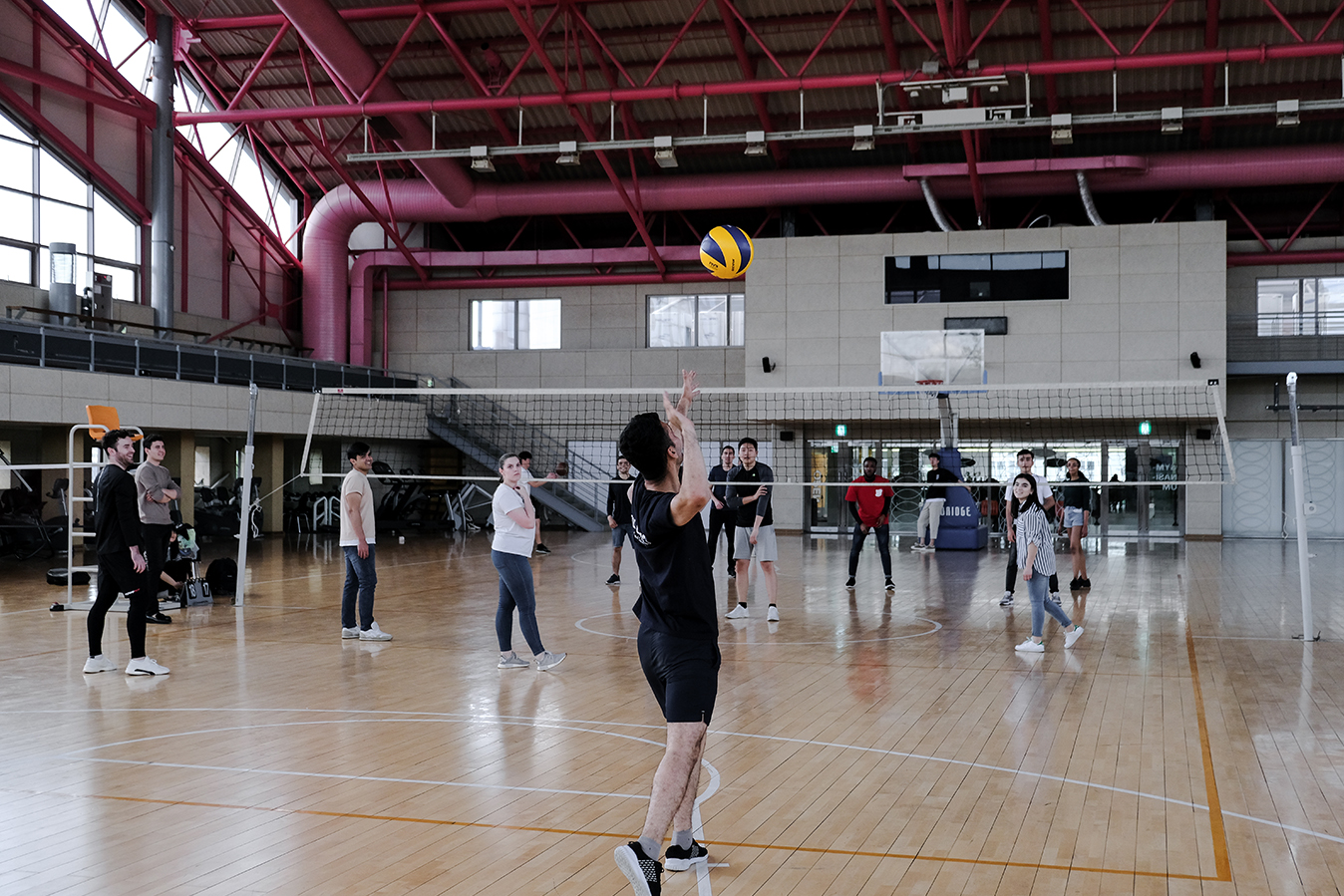 Volleyball Club

Volleyball club shows the spirit and friendship among SolBridge students. The club has two practices in a week. During training, all members have an equal opportunity to participate and play. At the end of the semester, as is the tradition, club members gather together for dinner.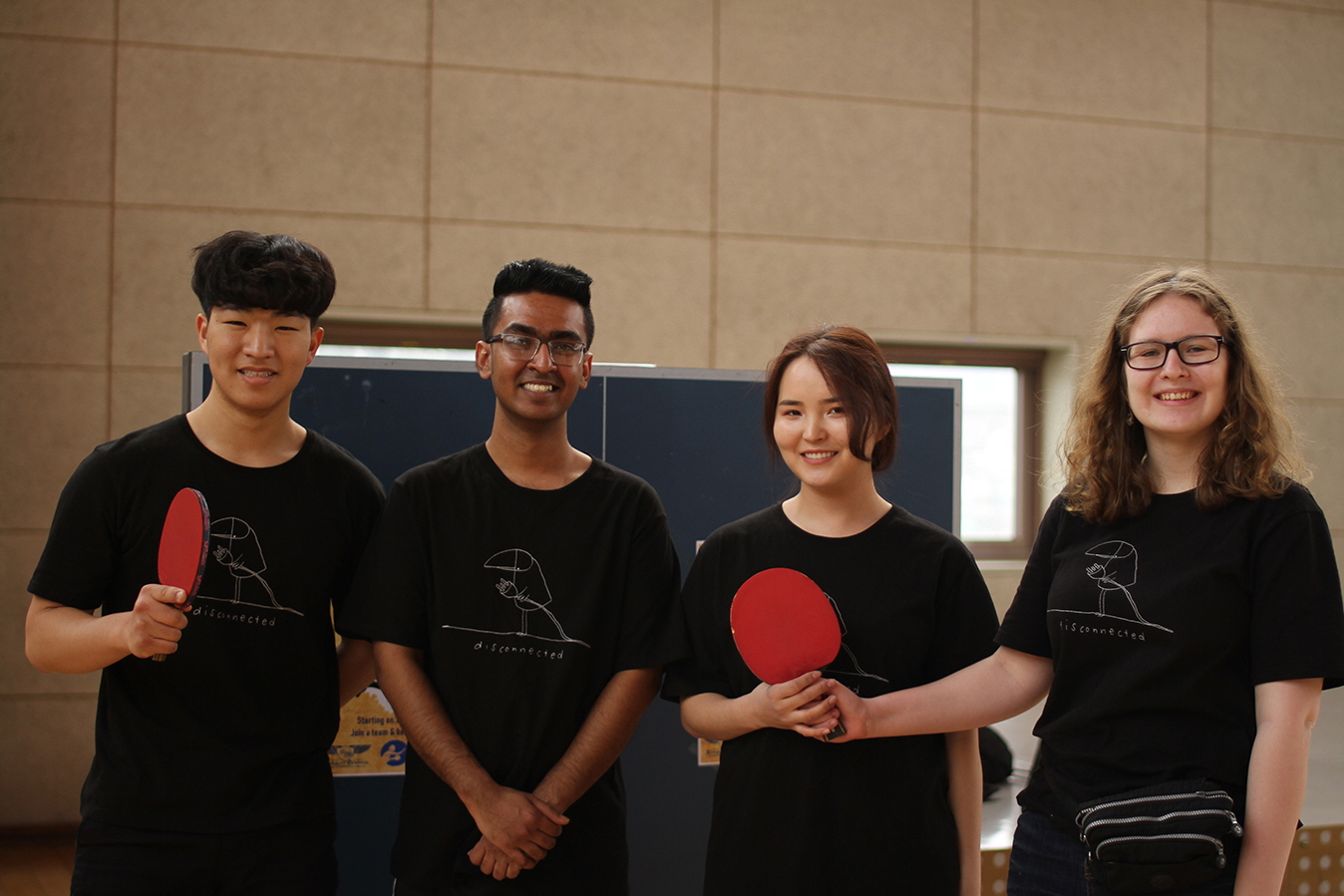 Table Tennis Club

The club helps members learn the basics of Table Tennis and provides a platform for the different players to compete.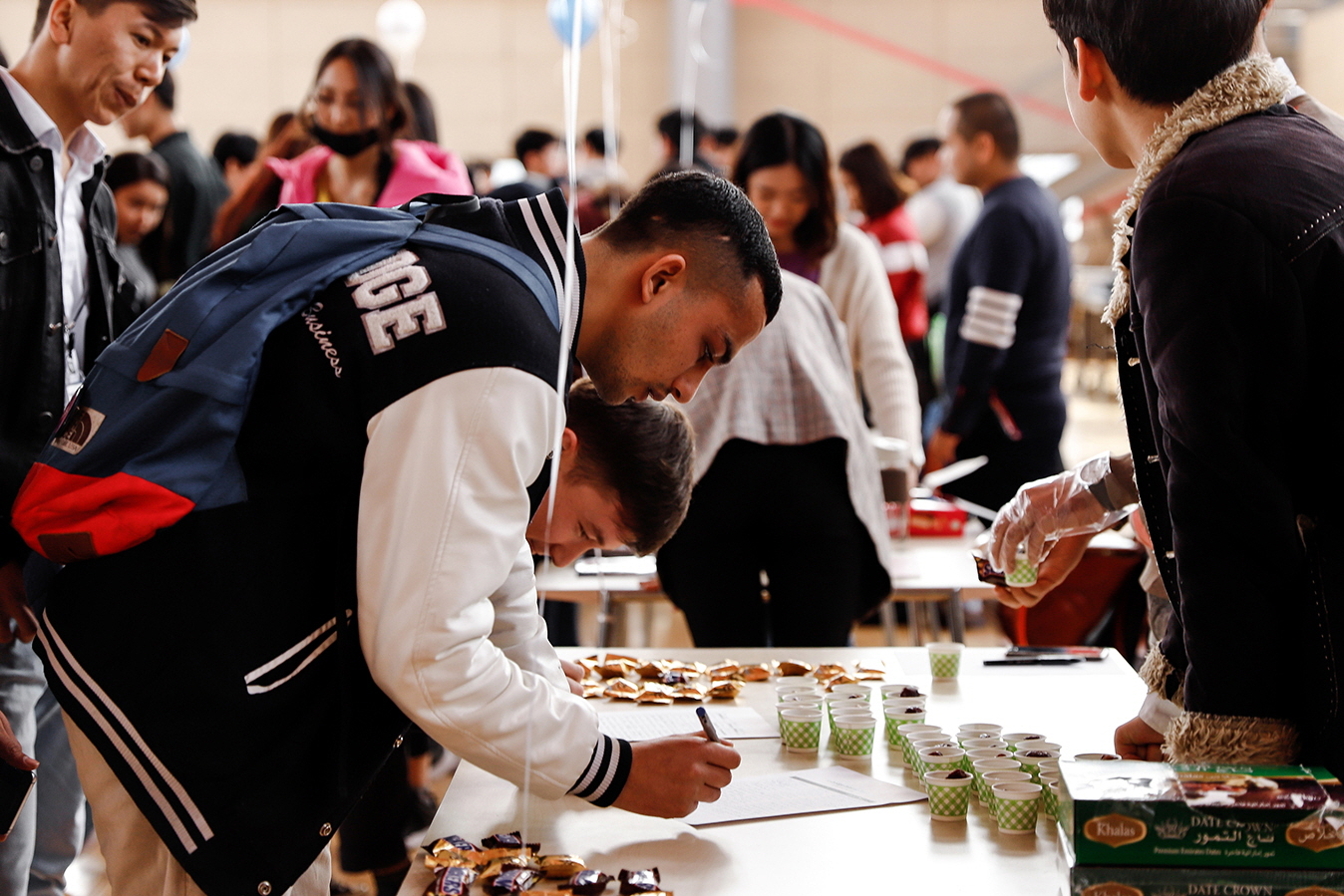 Sol Photo

An organization on campus that works to engage the student body in a common interest of photography. Members learn the necessary skills of Photography and Photoshop.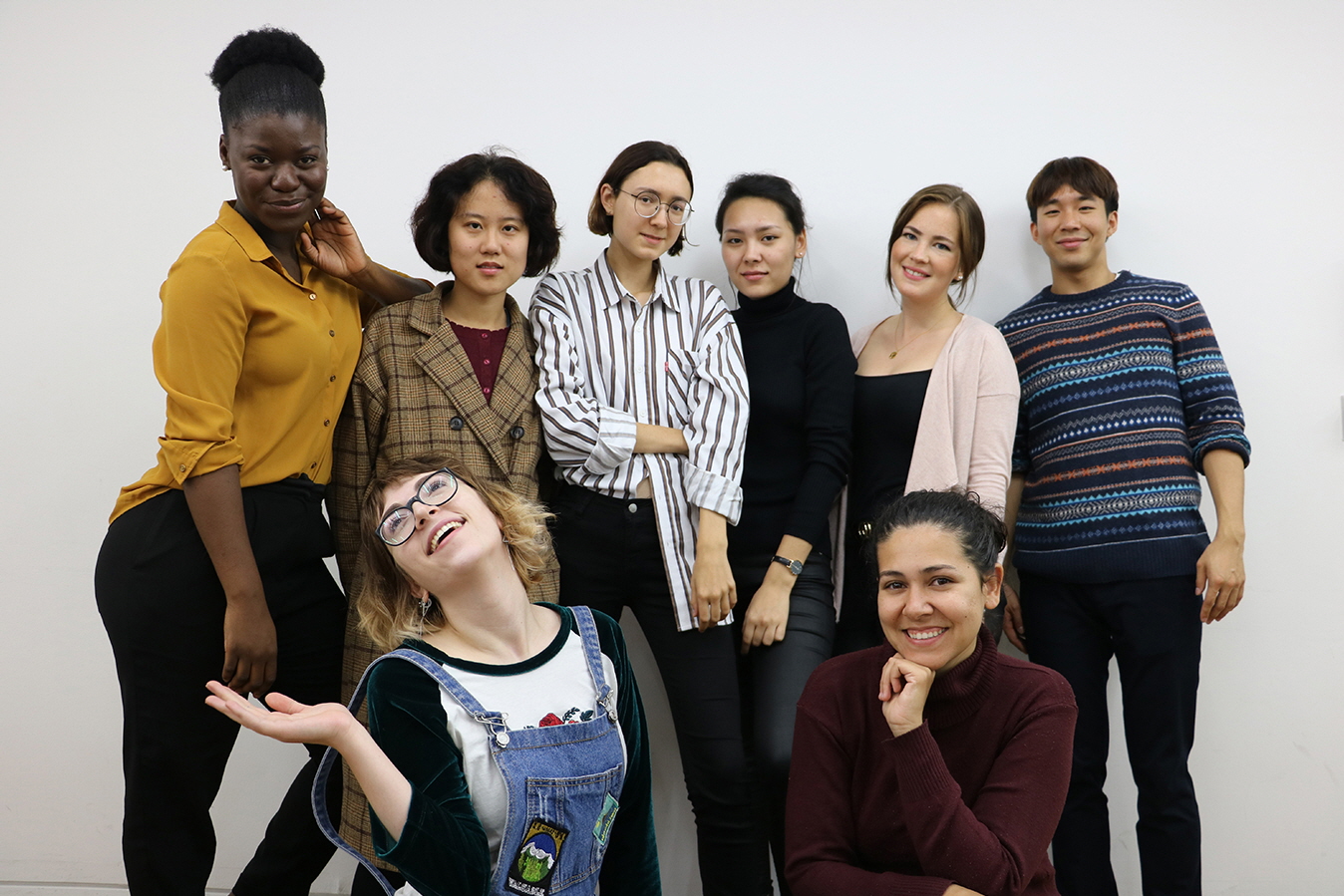 Sol-Ink Magazine

In the spirit of promoting SolBridge while nurturing their writing skills, students write articles that are published in a magazine at the end of the semester.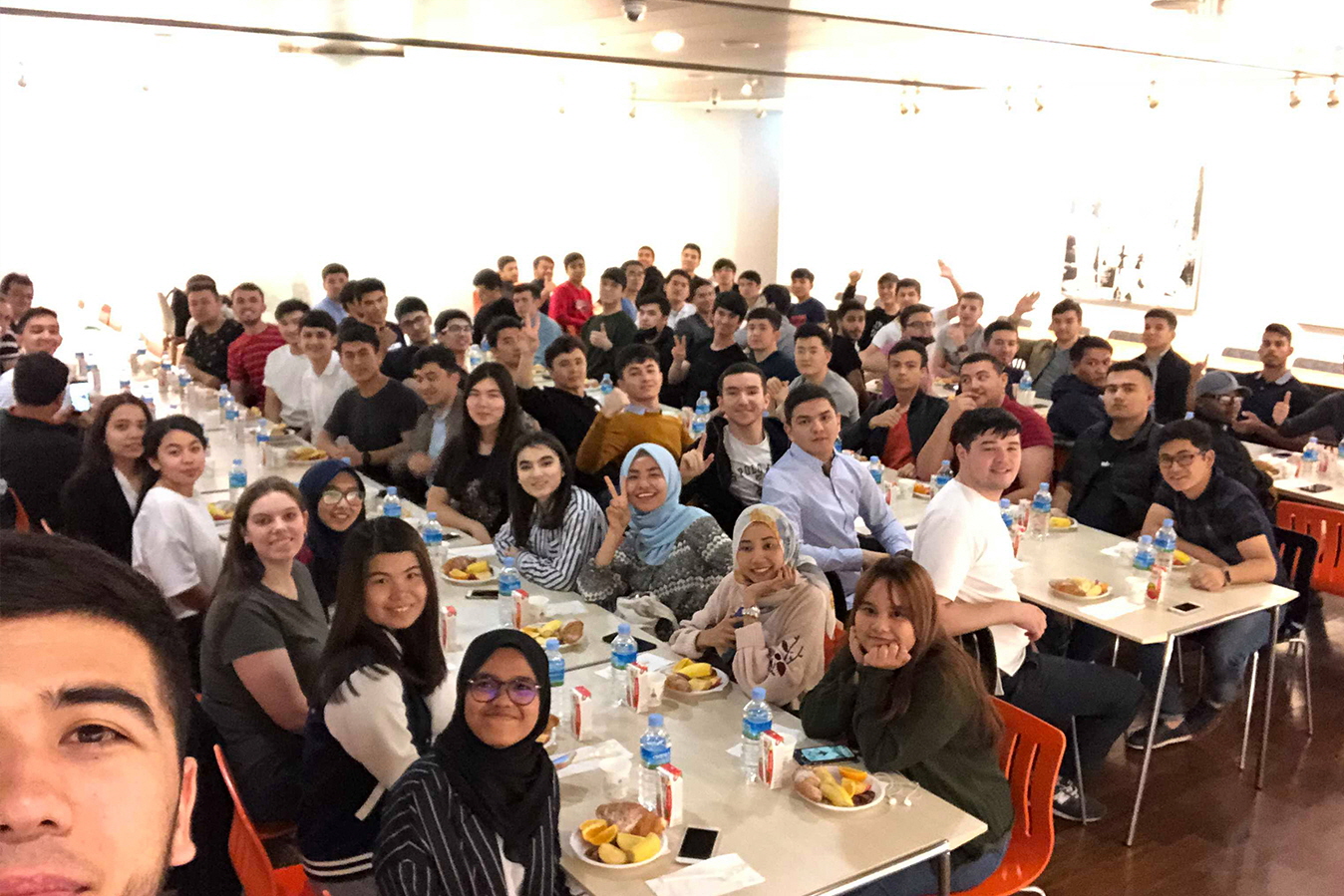 SolBridge Islamic Society (SIS)

SIS was established to support and accommodate the needs of the religious minority group of Muslims regardless of their ethnic origin, nationality, skin color and status studying at SolBridge.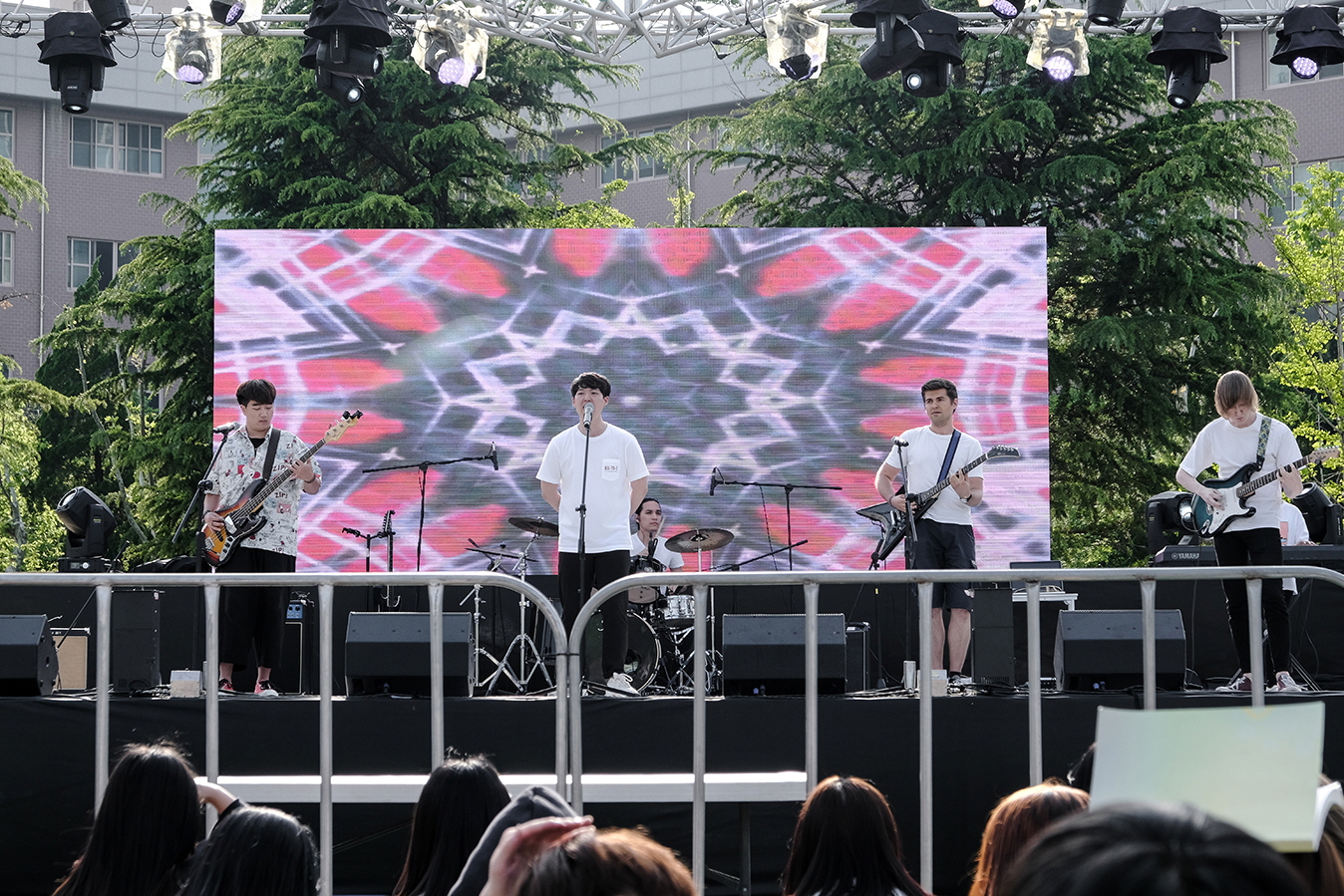 Music Club

Music club gathers all music lovers to make a team and perform during SolBridge organized events.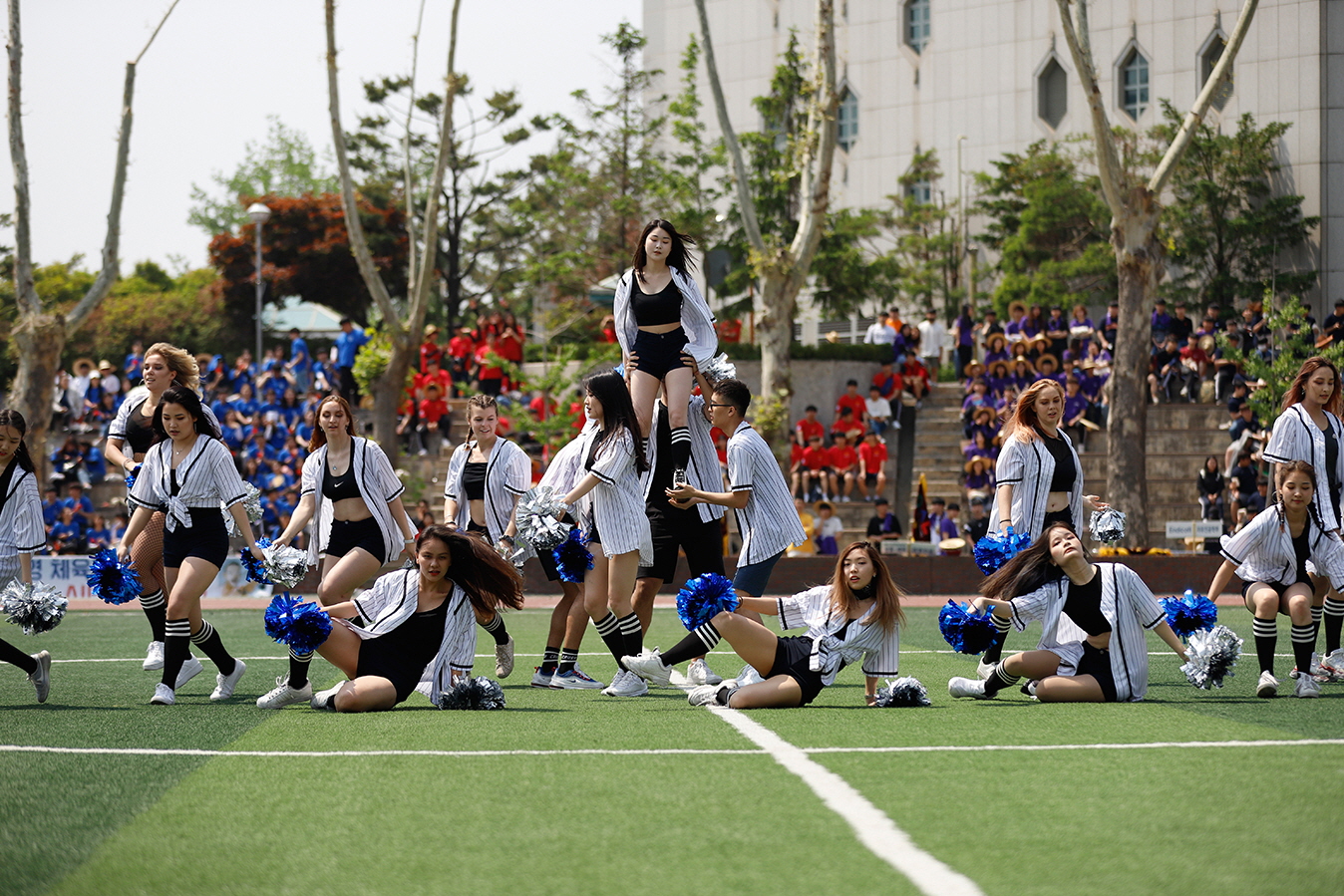 Sol-Cheerleaders

Sol-cheerleaders is not just a club, it is a community of people who are always ready to cheer and support you. In this club, you can break your frames and become a part of a big family. The club participates in big events like Sports Day. Sol-Cheerleaders is a club where people can find friends, energy and support every minute.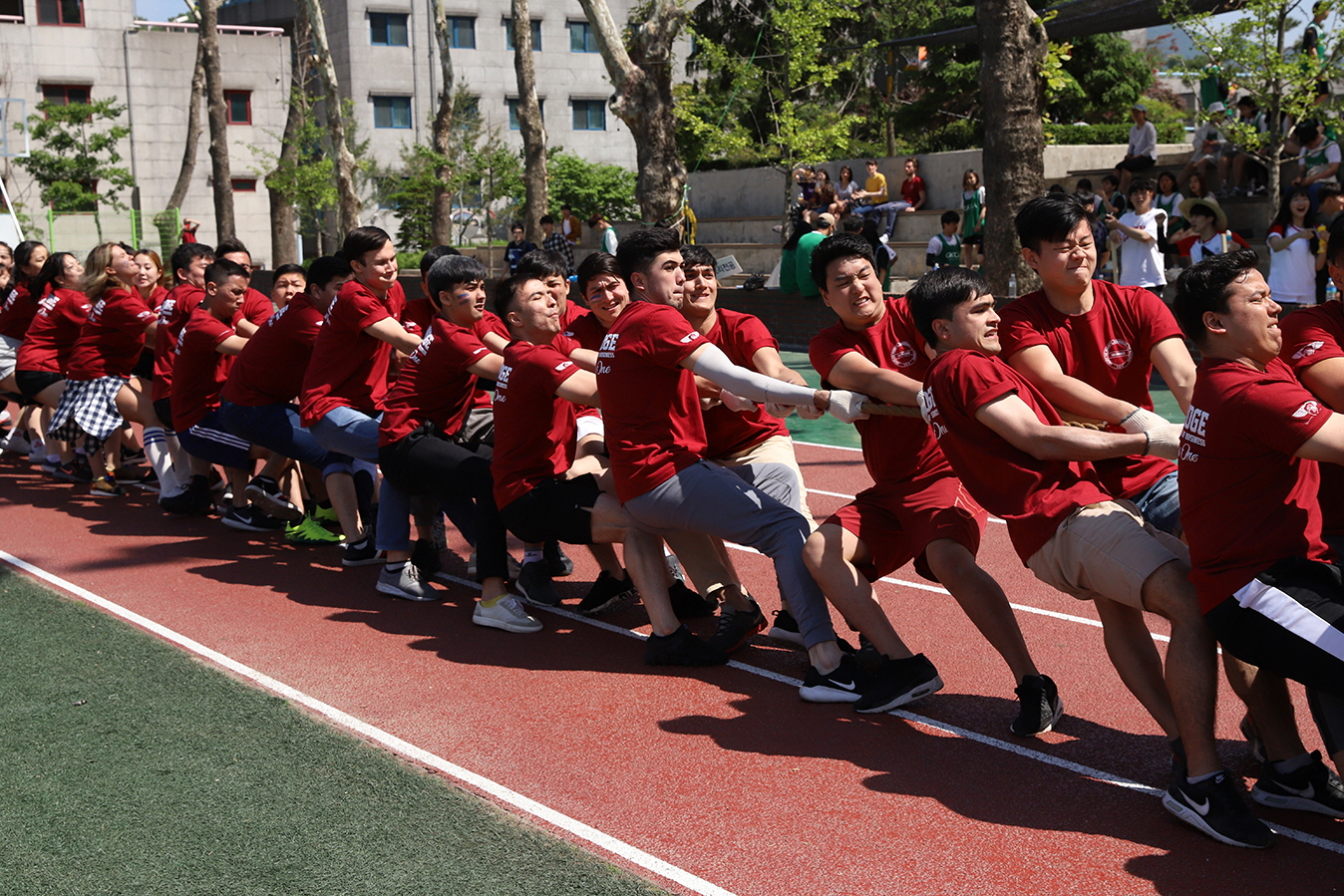 Sports Club

Sports club helps to bring SolBridge to victory on Sports Day, by organizing training sessions for all the participants.