SolBridge Strengthens Partnership with Foreign Trade University, Vietnam
Category : [2017]
|
Writer : Lam Lee
|
Date :
2017.10.31
|
Hit : 27,180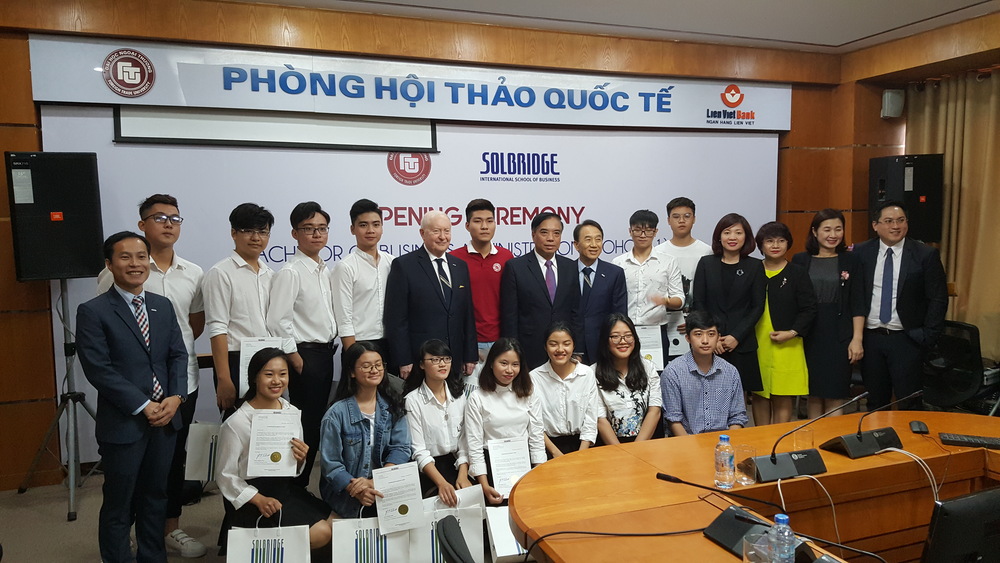 In less than a year, Foreign Trade University (FTU)-SolBridge International Business School partnership has evolved rapidly with the firm commitment from both institutions. On October 16th, 2017, a delegation from SolBridge visited Foreign Trade University, Hanoi Vietnam for a joint 2+2 program that marked another milestone in this strategic partnership. The ceremony was attended by Dr. Bui Anh Tuan – President of FTU, Dr. Dao Thi Thu Giang – Vice President of FTU, Dr. Le Thi Thu Thuy – Vice President of FTU, Dr. Nguyen Thu Thuy – Vice President of FTU, Dr. Nguyen Hai Ninh – Director for Center of International Development, FTU department heads, 14 FTU-SolBridge students and their parents. The delegates from SolBridge included: Dr. Kim Sungkyung, Chairman of Woosong University; Dr. John Endicott, President of Woosong University and Vice Chancellor of SolBridge; Mr. Kim Taehan, Deputy Director of International Relations, Mr. Jung Byungik, Director of Management Planning; Mr. Lam Le, Regional Manager.
The first batch of fourteen FTU-SolBridge students and their parents were delighted to be part of this program. They will study years of their degree in FTU, Vietnam and two years at SolBridge.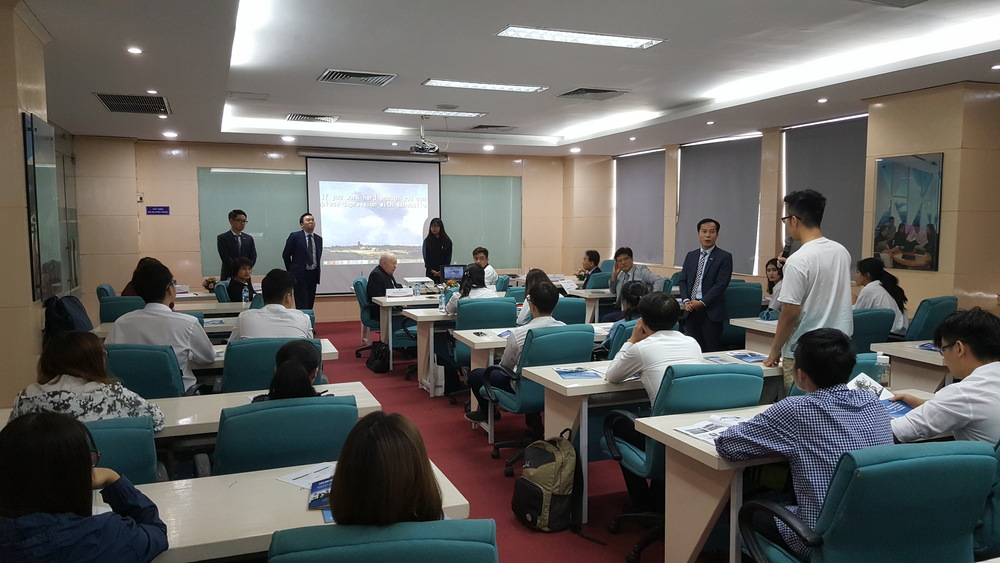 The FTU-SolBridge strategic partnership promises to provide students from both institutions with academic and professional opportunities to develop themselves to become the Asian's thought leaders.