SolBridge Upgrades Partnership with Zaman University
Category : [2017]
|
Writer : Lam Lee
|
Date :
2017.09.21
|
Hit : 26,144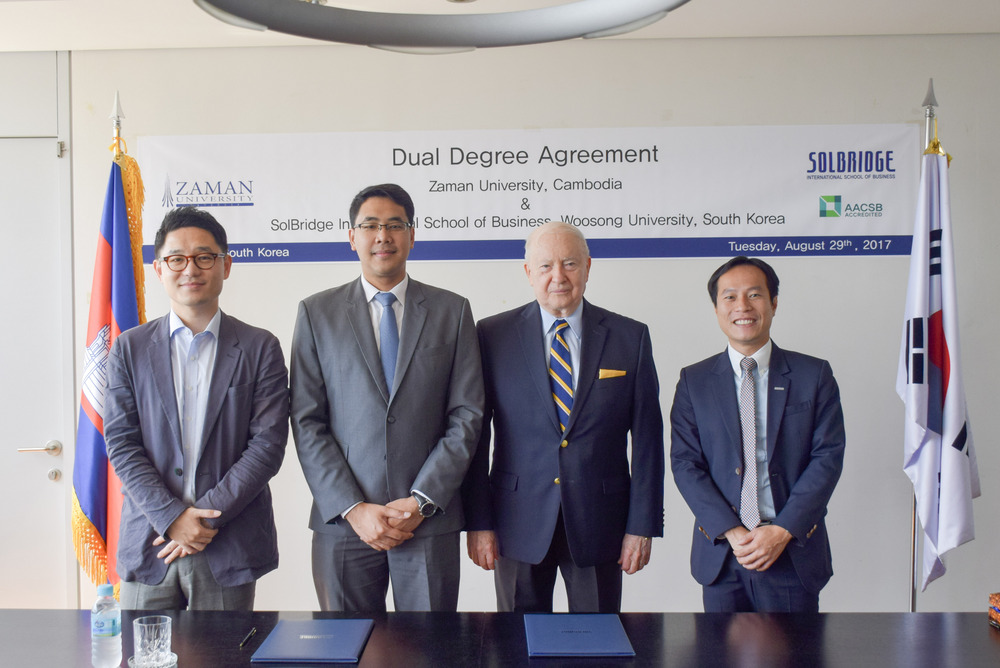 Last month, SolBridge was privileged to host Dr. Deth Sok Udom, the Rector of Zaman University, Cambodia. During his visit, SolBridge and ZamanU upgraded their partnership to the benefit of both Solbridge and ZamanU students. Starting from Spring 2018, ZamanU students will be able to attain dual degrees by studying two years at their home university and two years at SolBridge or have one or two exchange semester (s) at SolBridge.
Zaman University strives to deliver the best college programs in Cambodia and produce an outstanding human resource team. Through an innovative study environment, Zaman students have won numerous international and local words. It's also important to note that 92% of ZamanU Banking and Finance Students passed ACCA's Financial Accounting Exam on the first attempt and 100% were offered jobs or joined graduate school before graduation.