Dr. Dipak C. Jain joins Woosong University as Honorary President
Category : [2017]
|
Writer : Sharon Nabwire
|
Date :
2017.09.07
|
Hit : 22,733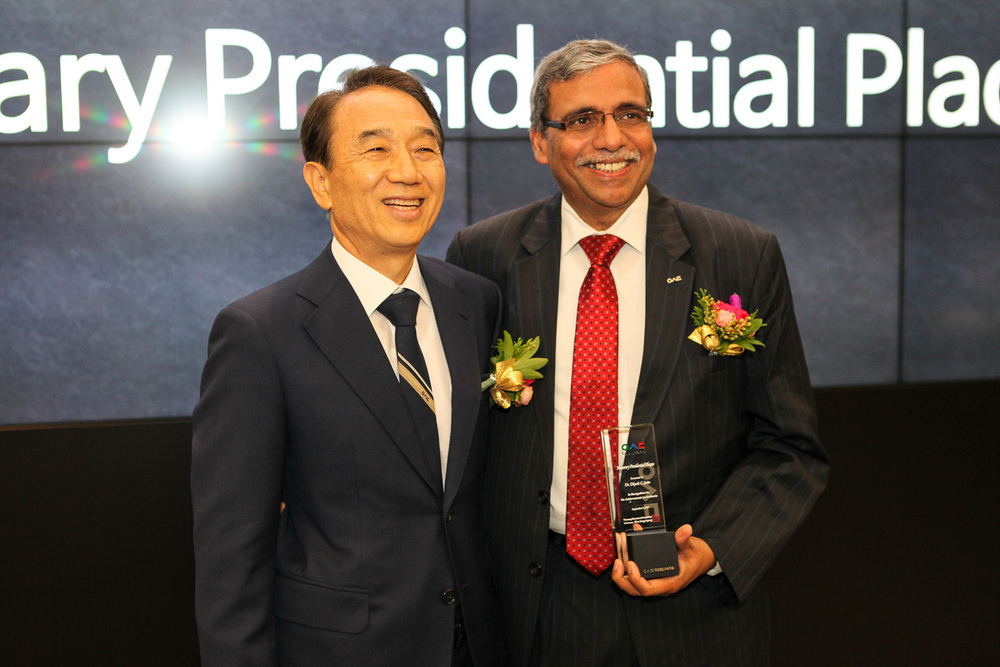 SolBridge is thrilled to welcome Dr. Dipak C. Jain to the SolBridge family as Honorary President of Woosong University. At the Honorary President appointment ceremony held on 5th September 2017, the Chairman of Woosong Educational Foundation, Dr. Sung Kyung Kim and the President of Woosong University, Dr. John E. Endicott expressed their enthusiasm in working with Dr. Jain. Chairman Kim also commended him for his efforts to find every one of his students jobs during the financial crisis in 2001 while he was at Kellogg School of Business. "This is an extraordinary day for all Indians, September 5th is Teacher's Day in India and the day that I get to be appointed as Honorary President of Woosong University. This is going to be memorable for years to come, to be included in this family created in 1954. It will be a great legacy for me" Dr.Jain said. "I will do my best to take Woosong University to the next level, and I look forward to working with all of you to the fulfillment of aspirations of the university" he added.
He later shared with the faculty the enduring value of higher education and how we can all make a difference through the three aspects of global peace and prosperity including; education, emphasis on good health and fulfilling the dreams of students by placing them in great jobs. During his visit to SolBridge, Honorary President Jain delivered Special Lectures to both faculty and students. He shared with students what is happening in the field of management education and what to expect as we progress forward. During his lecture, he advised students not only to learn from the professors but also from their classmates.
Dr. Jain brings over 35 years of higher education experience to Woosong University. He has served as the Dean of INSEAD for three years and Dean of Northwestern University's Kellogg School of Management among others. Dr. Jain has vast experience as an educator, senior business school administrator and a consultant to corporations, governments and prominent figures in the world. Throughout his career, he has promoted pedagogical models that cartels academic excellence and business relevance to produce high-impact results with social impact. He is also served on various boards including John Deere & Company (USA), Northern Trust Corporation (USA), Global Logistics Properties (Singapore) among others. Besides, he has headed various corporations and provided consultancy work to different firms like Microsoft, American Express, and Sony.
Dr. Jain has devoted his life to the improvement of education in Asia. With this appointment, he will advise Woosong University in the establishment of international networks, advancement of the MBA program and development of online education.