MBA Valedictorian Speech by The Khoa Do
Category : [2017]
|
Writer : The Khao Do
|
Date :
2017.06.16
|
Hit : 24,595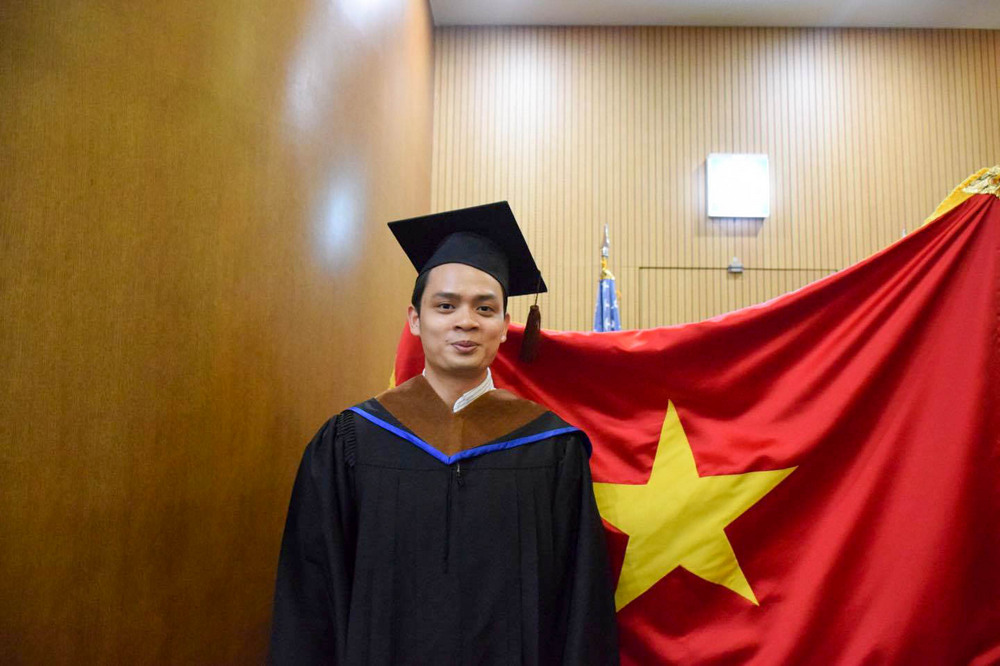 Good morning ladies and gentlemen!
Dear Chairman Kim, President Endicott, Dean Rose, faculty and staff members, parents and all of my friends. It is an incredible honor to stand on this stage and represent all my fellow MBAs on behalf of the spring 2017 class.
Let me start my speech by confessing something: Back in 2014 when I had just completed my bachelor's degree in Vietnam, I was confused about my future. While my classmates got jobs and started their adult life, I was struggling to figure out what I wanted to do with my life. This battle together with my love for Korea inspired me to apply for an MBA program at SolBridge. It was a huge decision and marked a new phase in my life
It has been a long journey since the first day I came to Korea, and during the last two years, I got the opportunities to learn a lot of things here and meet many friends from different backgrounds. They are a part of my unforgettable memories at SolBridge. I have acquired not only the knowledge needed for my future career but also other intangible valuable things, which help me mature physically and mentally. I would like to use this opportunity to thank all the professors who have taught me for the last two years with their enthusiasm and technical expertise: Dr. Aye, Dr. Alejandra, Dr. Tahir, Dr. Daniel, Dr. Meng, Professor. William, Professor Hsing, Professor Rao and other faculty members. I also want to express my sincere gratitude to Dr. Mahmood Awan for his continued support along the way and to my parents for their unconditional support in all my decisions. Thanks to the student services department on the fifth floor and student council for your care and dedicated assistance. Without any of you, we would not be here today.
After graduation, many of us will be at the intersection of our lives; we are uncertain of what the next step is or what we ought to do.
Here is my belief: get out of your comfort zone to challenge yourselves with something new and don't be afraid of failure. Any failures encountered when we are young is an invaluable lesson for our future success. Regarding my plan, I will be going to New Zealand this September to start my Ph.D. journey. I sincerely hope I will be able to return to SolBridge after earning my degree to contribute my academic capability to the betterment of our school.
Lastly, congratulations to all graduates today, you achieved it, and you have the right to be proud of yourselves for your consistent efforts.
Welcome to post-graduation life. Thank you!