SolBridge hosts United States International University (USIU), Kenya for a Study Tour
Category : [2017]
|
Writer : Dr. Kalu Ibe Ekpeghere
|
Date :
2017.06.20
|
Hit : 27,154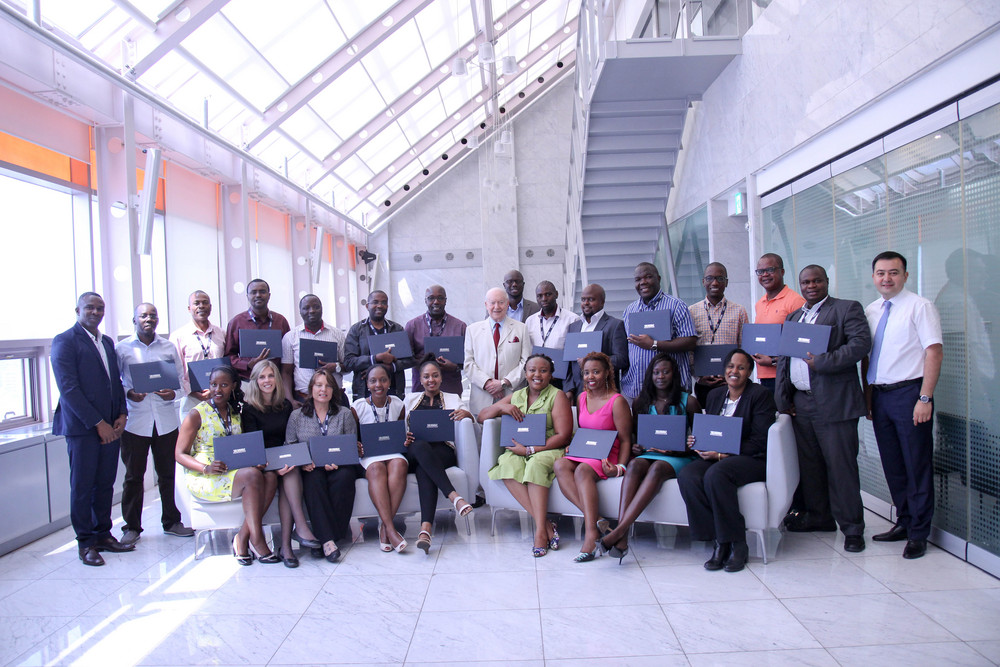 Participants with President John E. Endicott
It has been four years since United States International University Africa Kenya (USIU) and Solbridge International School of Business signed a memorandum of understanding to partner in the field of education. Within this time both institutions have shared a lot together. One of the symbolic events is the hosting of the Executive MBA graduating students from USIU by Solbridge. This year, we hosted a team of 22 students from 5 countries who are residents in Kenya. In this one week intensive program, these top management officers which include doctors, lawyers, bankers, senior government workers, are exposed to Asia economic models and practices, strategic innovation management and the ever-changing economics of human behavior. Through these lectures, participants are brought face to face with the Asian perspectives and current realities in business management.
This is usually followed by industrial trips to top companies as well as cultural and medical outfits to enable the students to understand the Korean business and cultural environment. This year's tour included a group visit to Electrical Technology Research Institute (ETRI), medical check-up, Tea Academy and Hanbok, Kia Motors Manufacturing plant, Samsung D'lights Kangnam and the Kenyan Embassy Korea. The one week experience is meant to activate the minds of the participants and motivate them to improve their roles as leaders in their various fields when they go back to their home country.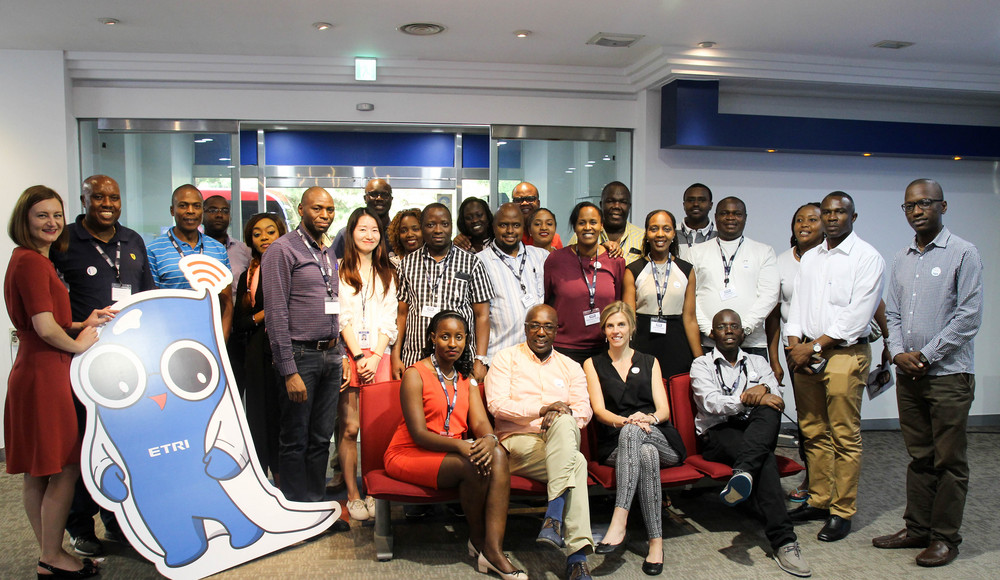 Visit to ETRI
The feedback we get from these students has encouraged us, and we seek for ways to improve the program each year. SolBridge hopes that this outreach will continue to grow and possibly metamorphose into a better and greater outfit for the benefits of the two institutions. We hope to see many countries from Africa partnering with SolBridge International School of Business.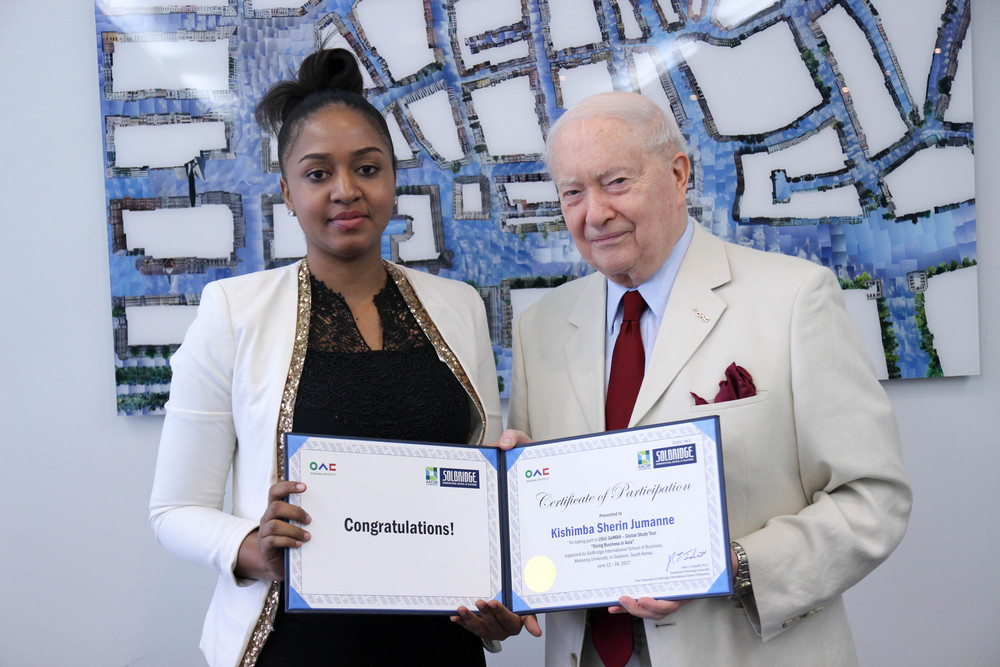 Certificate of Completion Award