Welcome SolBridgers!
Category : [2015]
|
Writer : SolBridge
|
Date :
2015.08.31
|
Hit : 48,021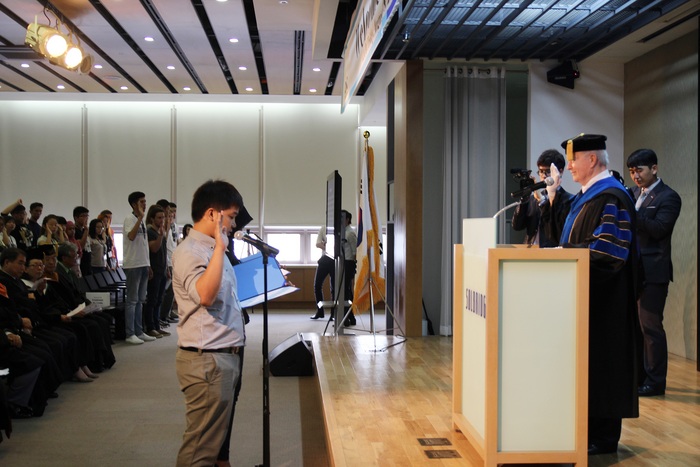 The Fall 2015 semester officially got underway with a Welcome Convocation in SolBridge's auditorium on the last Friday in August.
In one of the school's largest convocation ceremonies thus far, over 200 freshmen took an oath to do their best while studying at SolBridge.
During the ceremony, Dr. John Endicott, President and Vice Chancellor of SolBridge welcomed students and wished them the best while at SolBridge.
In addition, Dean Dr. Kim Jin-sung in his comments to students and faculty, also welcomed our new students and encouraged them to study hard.
Finally, Woosong Educational Foundation Chairman Dr. Kim Sung-kyung welcomed the new students in his speech and also encouraged them to study hard and to make the most of their time at SolBridge and in Korea.
We welcome all our new students and wish them much success while at SolBridge!