Good Morning, SolBridgers!
Category : [2015]
|
Writer : SolBridge
|
Date :
2015.09.11
|
Hit : 46,342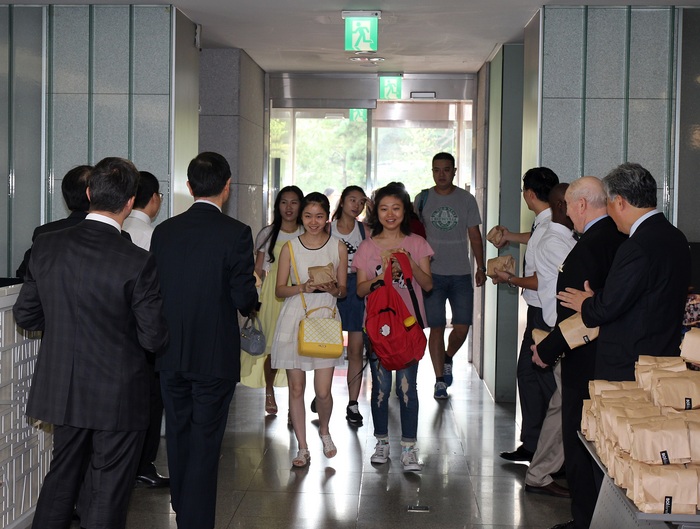 Good Morning, SolBridgers!
In what has fast become a tradition at SolBridge, members of the faculty and staff greeted students in the lobby on the first day of classes. In addition, three hundred "breakfasts" – a pastry and milk—were handed out to students as they entered the building and proceeded to the elevators.
We would like to wish all our students the best this semester.