"SolBridgers, Together for Nepal" Campaign
Category : [2015]
|
Writer : SolBridge
|
Date :
2015.07.07
|
Hit : 49,274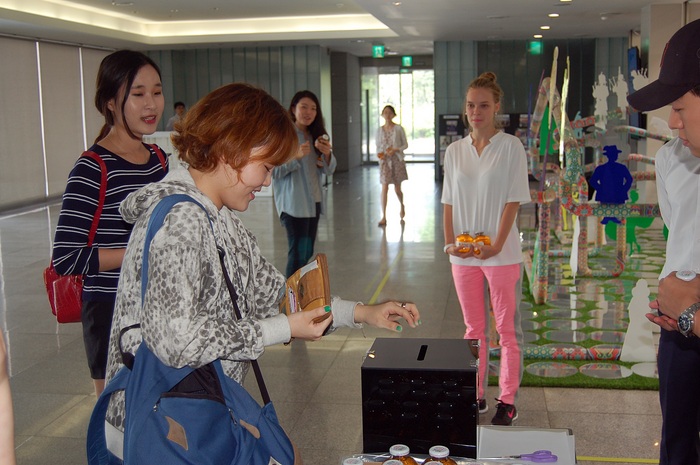 "SolBridgers, Together for Nepal" Campaign
Following the devastating earthquake which struck Nepal this past spring, the SolBridge community responded with their hearts and wallets.
The news of the earthquake stirred in the need to start a special campaign to support the people who have been affected by the earthquakes. For 5 days, a table was set up in the entrance lobby of the building where members of the SolBridge Student Council, faculty, and staff distributed a set menu every day. These items were given out free of charge to raise awareness of our student's duty to be socially responsible with donations accepted to help Nepal.
In the end, three million won (approximately three thousand dollars) was raised and given to the Embassy of Nepal.