SolBridge Hosts Delegates from Foreign Trade University, Vietnam
Category : [2022]
|
Writer : SolBridge
|
Date :
2022.09.02
|
Hit : 767
SolBridge had the privilege and honor of hosting a delegation of senior officials from our long-term partners, Foreign Trade University (FTU), Vietnam, from August 25 -29th, 2022. The team consisted of the Vice President in charge of International Education, Prof. Dao Ngoc Tien, the Dean of Faculty of International Education, Prof Ho Thuy Ngoc, Director of Ho Chi Minh Campus Prof. Prof Nguyen Xuan Minh, Head of International Education Department in Ho Chi Minh Campus, Dr. Nguyen Thi Minh Ha and Ms. Cao Thanh Hang in charge of SolBridge-FTU collaboration.
This visit was an excellent opportunity for the two institutions to enhance the existing cooperation in undergraduate student exchange and dual degree programs, Ph.D. program, faculty exchanges, and research collaborations.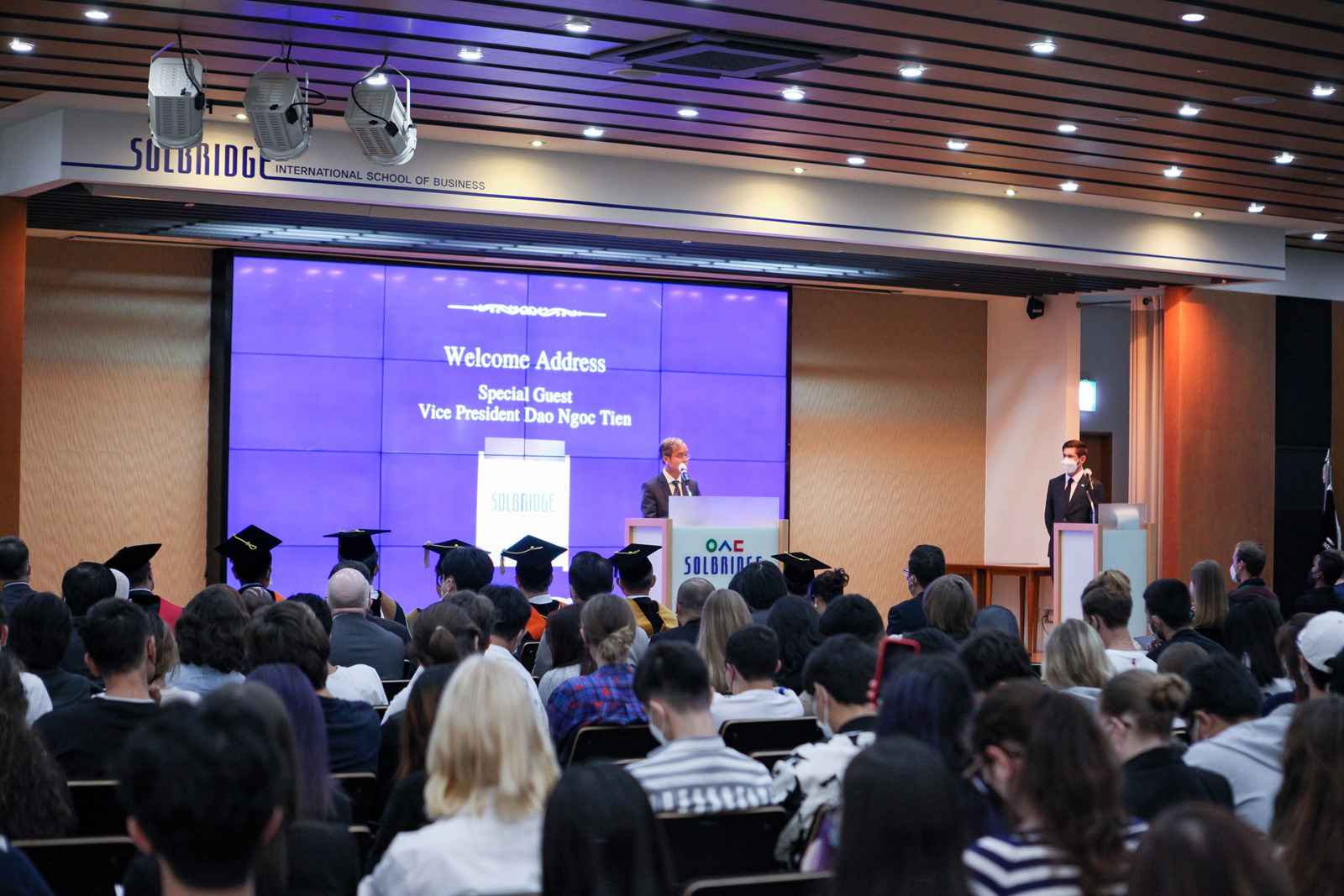 On the 29th of August, Vice President Dao Ngoc Tien joined SolBridge's welcoming convocation ceremony for new students, delivered special remarks, and highlighted the strong partnerships between FTU and SolBridge.
To date, SolBridge has welcomed various students from FTU for a two-year top-up program where they have participated in different opportunities offered at SolBridge. These joint ventures allow students to receive valuable knowledge and exercise their multicultural understanding of Korea and Vietnam.
We look forward to growing and strengthening these collaboration activities further.