SolBridge hosts AACSB High Officials
Category : [2022]
|
Writer : Danielle Swanapoel
|
Date :
2022.08.22
|
Hit : 923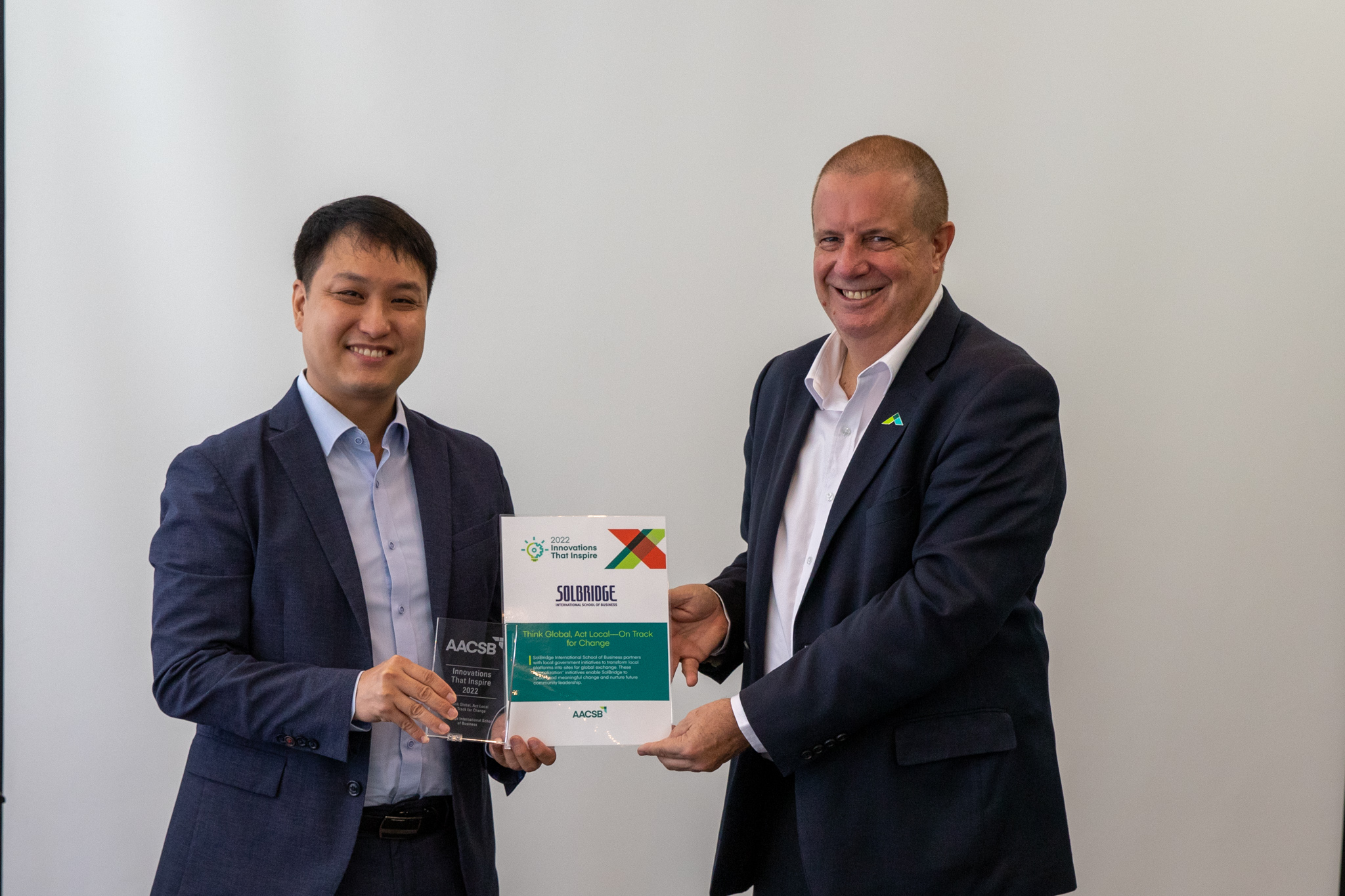 SolBridge International School of Business had the privilege and honor of hosting the Executive Vice-president, Global Chief Membership Officer, and Managing Director of Asia Pacific of AACSB – Dr. Geoff Perry.
On the 18th of August, Dr. Perry and Goudong Xu (regional Head of East Asia, AACSB) joined the SolBridge faculty retreat to honor SolBridge with an AACSB Innovations that Inspire Award. SolBridge is recognized for the "Think Global, Act Local – On the Track for Change program". An initiative where SolBridge partners with local government initiatives to transform local platforms into sites for global exchange. These "glocalization" initiatives enable SolBridge to spearhead meaningful change and nurture future community leaders.
"Progress toward more welcoming, inclusive spaces requires action, and SolBridge demonstrates leadership in this important effort," said Caryn Beck-Dudley, AACSB president and CEO. "Through collaborations—among business schools, businesses, and communities—we will create a strong global society and equip leaders for positive impact."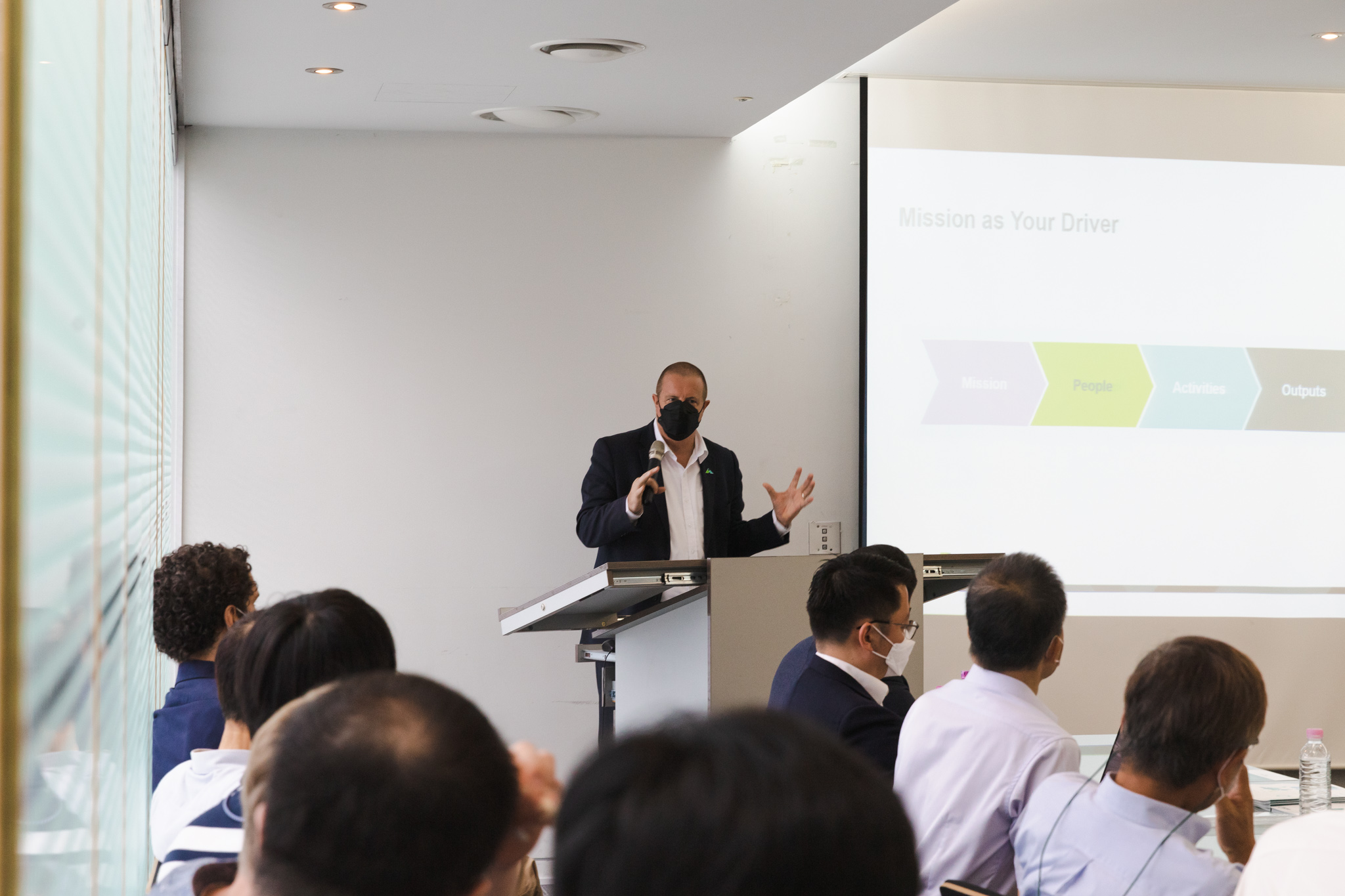 Dr. Perry also gave an insightful and thought-provoking talk on the AACSB Continuous Improvement Review Journey – exploring the various nuances of accreditation demands over a five-year period. He explained that an institution's mission should drive an institution towards having an impact and that the new 2020 standards guide institutions towards achieving this.
SolBridge looks forward to many more years under the AACSB banner and is privileged to have had the opportunity to receive guidance and expertise from Dr. Perry.