Global Start-up Boot camp at SolBridge
Category : [2021]
|
Writer : SolBridge
|
Date :
2021.02.19
|
Hit : 21,942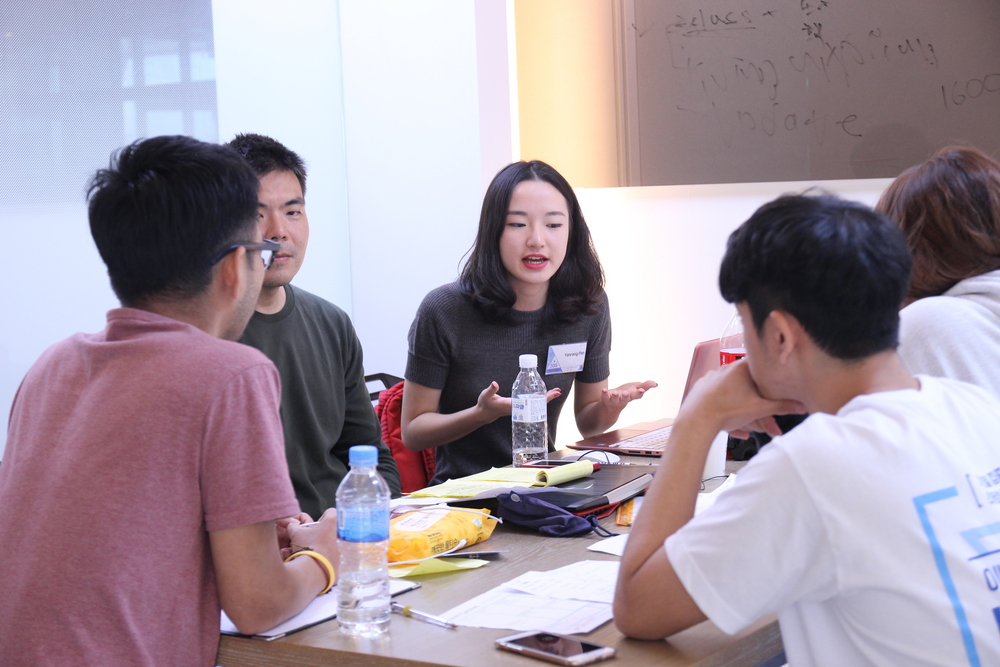 Effective this spring, SolBridge will run a Global start-up boot camp program for second-year and above undergraduate students interested in entrepreneurship. The program consists of five courses with 15 credit units, including; Understanding start-up Businesses, Planning and Launching Start-up Businesses, Bizthon for Start-up Business (I) & (II), and Workshop for start-up businesses.
In the 'Understanding Start-up Business' course, students will learn the business model and, using the business model, creating an IR Deck for fundraising. Students will try to create prototypes with no-coding or low-coding through market research and customer identification in the 'Planning and Launching Start-up Businesses' course. The program also includes practical training and field trips, more than simply learning the theoretical contents. Through 'Bizthon for Start-up Business,' students have the opportunity to learn and make the prototype with the help of professors and experts. On the one hand, students will have a chance to meet various Korean start-ups. The 'Workshop for Start-up Businesses' course allows students to solve problems on their own. Through this, it is intended to provide an opportunity to experience various experiences related to entrepreneurship and a general understanding of entrepreneurship.


SolBridge students can join the program by applying to Prof. SungHyuk Park, the SolBridge Entrepreneurship Center Director at
sh.park@solbridge.ac.kr
, by

23

rd

February 2021 at 6:00 pm

. After a thorough evaluation, selected students

will form a team to find biz items on their own and identify potential customers to understand what problems exist in the market. The program contains the process of solving problems by providing proper value to the customers. Through this process, students can be learning about various experiences and teamwork related to business.