SolBridge hosts its first Daejeon Global Forum
Category : [2020]
|
Writer : SolBridge
|
Date :
2020.12.15
|
Hit : 20,344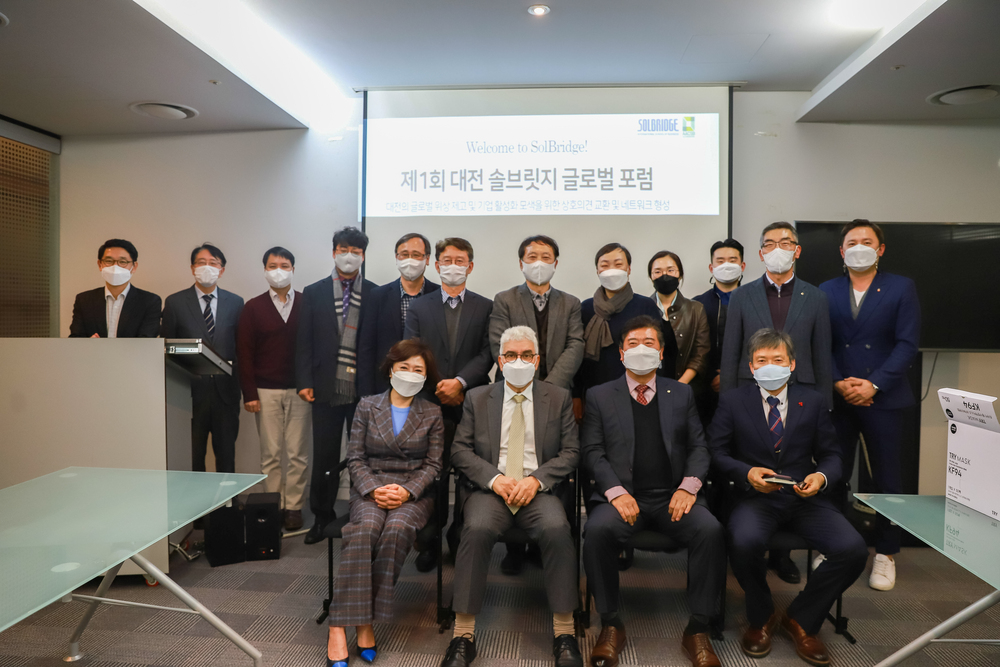 On November 26, 2020, SolBridge hosted its first monthly Daejeon Global Forum, a platform that brings together different academic, research, and corporate institutions in Daejeon.
The forum aims to establish Daejeon as Korea's next global entrepreneurship hotspot through attracting and retaining technology entrepreneurs from Korea, Asia, and the world, supporting the international expansion of technology SMEs based in Daejeon, and enabling more worldwide commercialization of technologies born in Daejeon.
Besides, this initiative will build and revitalize the corporation between SolBridge and the industry while providing SolBridge students an opportunity to network with the corporation's leaders and undertake internships.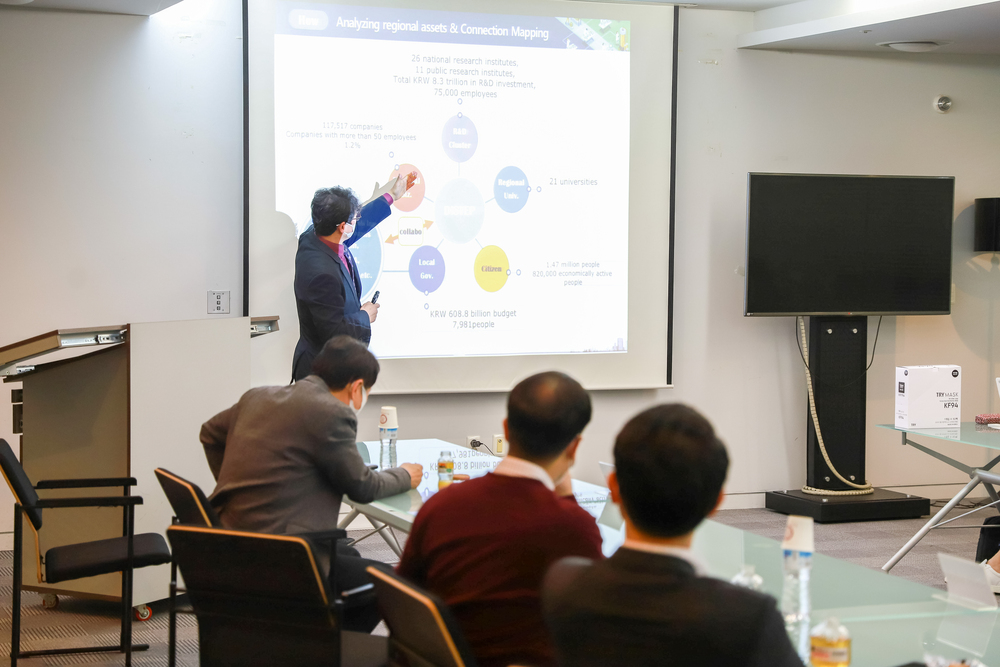 Some of the companies represented at this forum include Chungnam Trade Association, Daejeon Institute of Science and Industry Promotion, Daejeon Metropolitan Rapid Transit Corporation, Korea International Trade Association, M International, Zenicom, Daejeon UCLG, and Daejeon city.