International Business Plan Competition 2019
Category : [2019]
|
Writer : SolBridge
|
Date :
2019.11.06
|
Hit : 32,159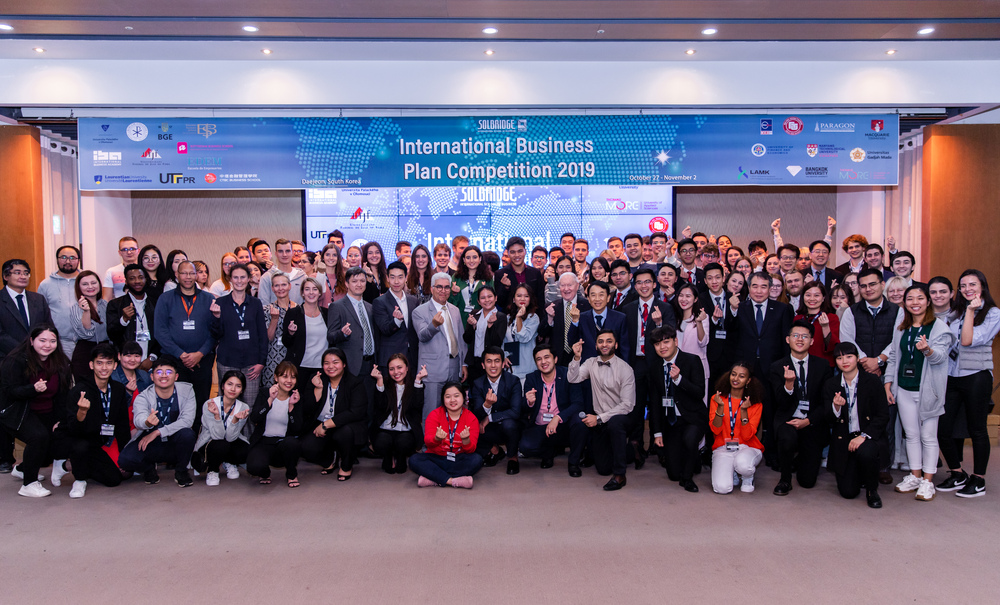 From October 27th October to 2nd November 2019, SolBridge International School of Business hosted the 7th International Business Plan Competition. 96 undergraduate students from 21 distinguished partner universities - representing 33 nationalities - participated in this event.
Teams had two days to come up with innovate ideas for Samsung Rewards Program focusing on the acquisition of new target markets, retaining existing customers and corporate social responsibility. The case was delivered by Mr. Jongbum Jin, a representative from Samsung Global Expansion Initiative. After an intense battle in the preliminary rounds, nine teams proceeded to present their ideas and strategies to a panel of judges composed of a Samsung representative and SolBridge professors. Judges assessed the presentations based on well- developed strategy, creativity and applicability.
Finland's Lahti University of Applied Science won first prize with their 'Samsung Smart Fridge Upgrade: the connection between the old and new generation' that utilizes Artificial Intelligence to recognize what kind of waste each product produces and guide users on reducing and recycling waste. Canada's Laurentian University finished in the second position for their proposed remodeling of the new Samsung application 'Samsung Green' that encourages customers to Eco-invest their accumulated points in a social cause. Lastly, the team from Macquarie University, Australia was awarded the third prize for their 'Samsung Innovation Box' that encourages customers to trade-in old technologies for never-before-seen innovations.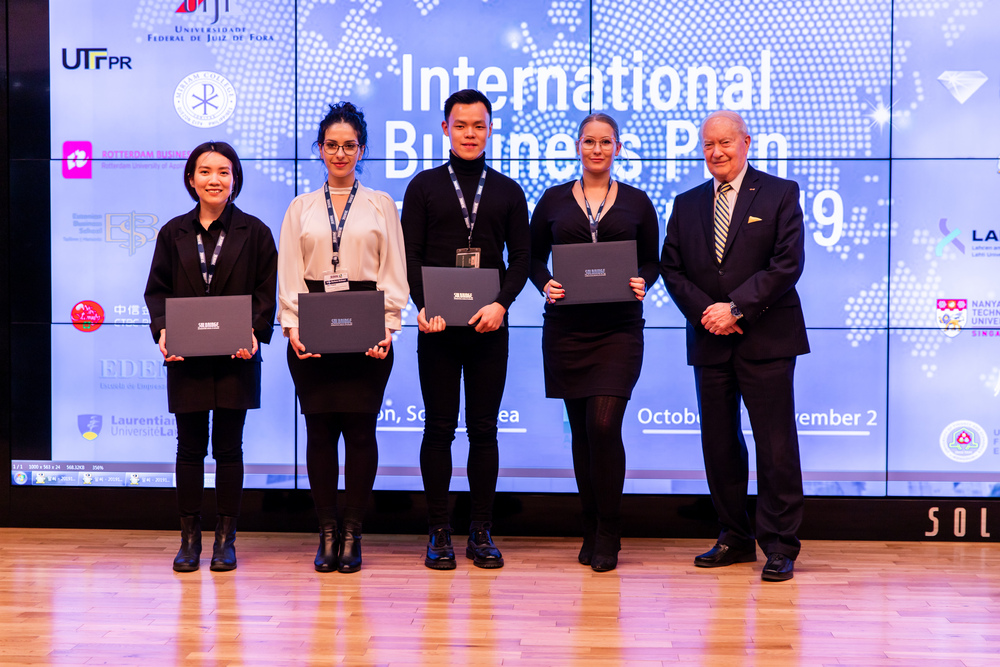 Apart from the competition, teams participated in an introduction video and Instagram contest. Lahti University of Applied Sciences won the Instagram contest while Bangkok University received the first prize for the introduction video. Participants were also introduced to some of the leading Korean companies through industry visits to Korea Tomorrow and Global (KT&G), Korea Aerospace Research Institute (KARI) and Samsung D'light. Through these visits, participants observed the current automated production line, the development of the next generation of satellites and try on ultra-new telecommunication technologies. Participants also enjoyed excursions around Daejeon and Seoul to reknown places like Gyeongbokgung Palace.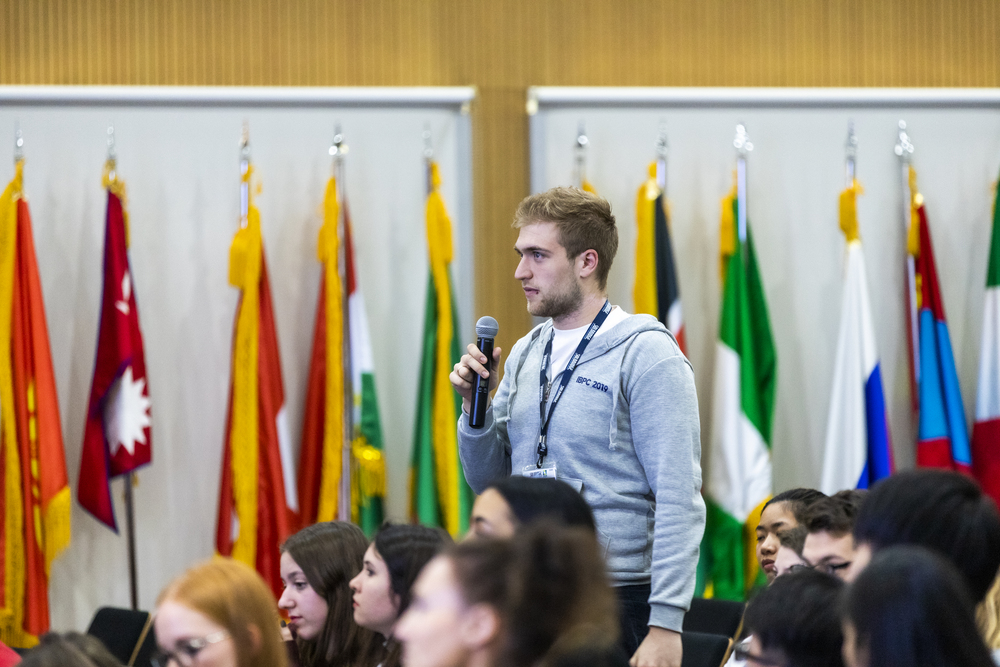 The competition presented an opportunity for participants to test their practical skills, work under pressure, network with students from different countries while experiencing South Korea.
We would like to thank our esteemed partner universities for taking part in this competition and look forward to the 2020 edition.