2017 SolBridge Startup Business Plan Competition
Category : [2017]
|
Writer : Sharon Nabwire
|
Date :
2017.11.21
|
Hit : 49,098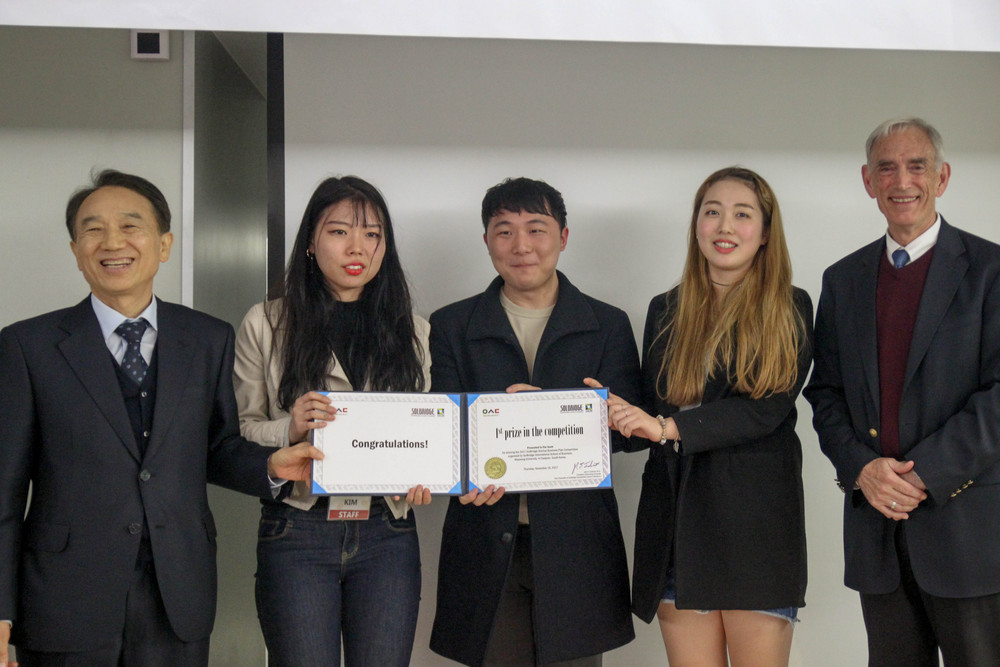 Last week, SolBridge International School of Business held the first Startup Business Plan Competition organized by SolBridge Entrepreneurship Center and SolBridge Startup Club. A total of six teams presented their Business Plans and mobile prototypes to a panel of judges, fellow students and faculty. The judges who are investment professionals from leading renowned accelerators in Korea and Asia included Heeyoon Lee, Senior Associate at Sparks Labs, Junghoon Lee, Senior Manager at Primer, and Simon Shin, Senior Principal at Bluepoints Partners.
After open voting by the attendants (faculty and students) and the deliberations by the judges, the three winning teams were selected based on the growth potential of their business, profitability/ business model's logic and the team's attitude and passion for making their business happen.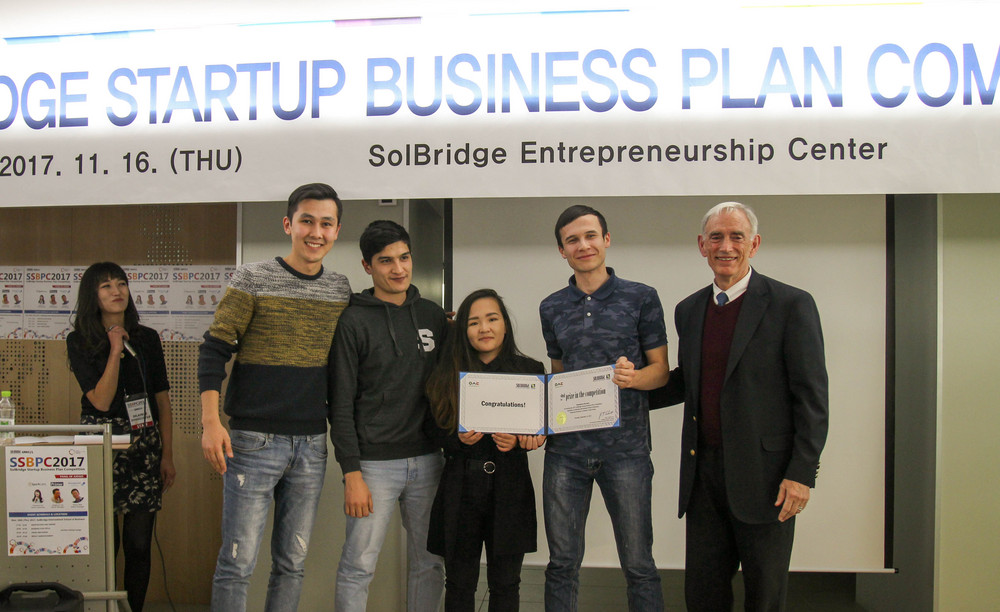 'HelpSick' a medical app for foreigners in Korea won the first prize and a KRW 2,000,000 award as seed money. This app translates symptoms/prescriptions in one page before meeting a doctor/pharmacist and recommends a hospital based on the symptoms. 'GrabMe' came second with KRW 1,300,000 seed money. GrabMe is a P2P platform that connects travelers and online shoppers to get international deliveries with high-level speed and trust. Lastly, 'Hello Neighbor' application to help people struggling with several problems in their homes related to household chores, Information Technology, education, petcare, among others was awarded the third prize and KRW 800,000.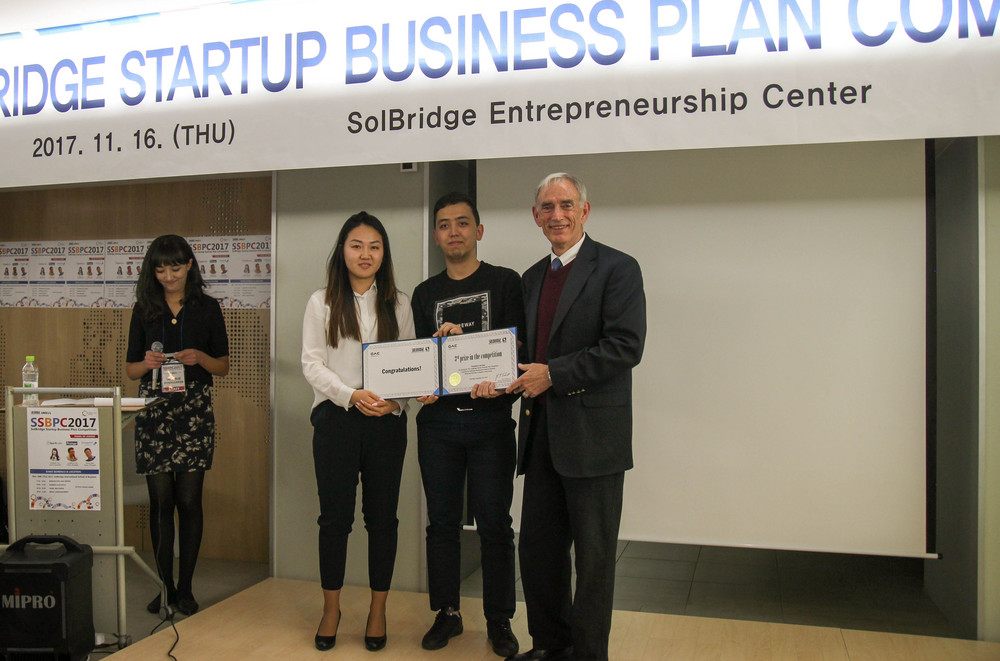 This was a unique competition as the teams did not only have to present PowerPoint presentations but also had to learn how to use the Protopie (prototyping as an easy pie), a code free software used for making mobile app prototypes. Prior to the competition, participating teams underwent a series of workshops and mentoring sessions that provided educational contents such as business plan writing sessions, Protopie workshop, Entrepreneurs-In-Residence, pitching seminars among others. Students also got an opportunity to meet different professionals in the startup field for individual mentoring sessions on their work-in-progress business plans. In addition to the experts, SolBridge professors also provided special help in the "Open Office Hour" sessions.
An additional three teams were selected to participate in the Asian Students' Venture Forum (ASVF) finals in March 2018. ASVF is Korea's most significant international contest for sharing business start-up items. It is held by Korea Economic Daily and sponsored by the Ministry of Trade, Industry and Energy, the Korea Institute of Startup and Entrepreneurship Development and KT&G.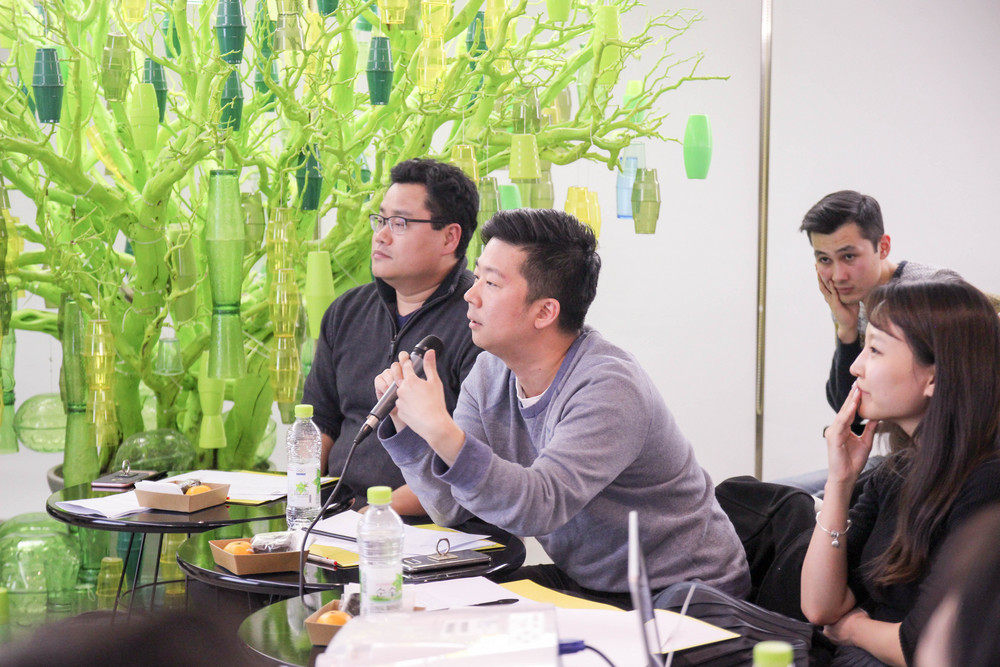 At the end of the presentation, the judges held a panel discussion on entrepreneurship and startups. "We got the 2nd prize in this competition, but the best prize was meeting real accelerator representatives, investors, and entrepreneurs who shared their ideas and expertise for future entrepreneurs like me. It's a valuable experience for my future entrepreneurial plans" Diyorbek, said a member of the GrabMe team.