Sports Day 2012
Category : [2012]
|
Writer : 관리자
|
Date :
2012.05.29
|
Hit : 46,968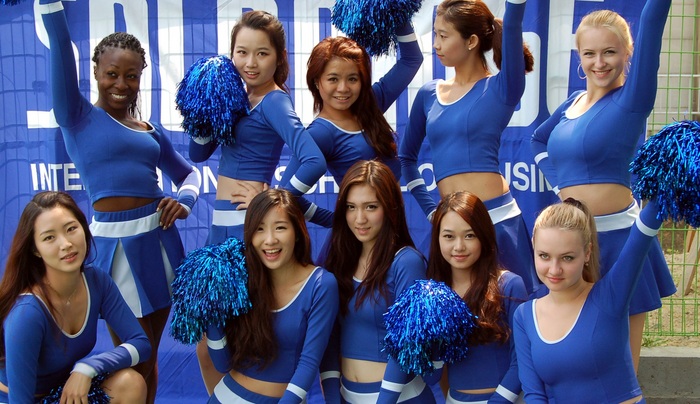 One of the highlights of the spring semester for students at SolBridge is the annual Sports Day which is held in conjunction with Woosong University. From the school's famous Sol-Cheer cheerleading squad to our student athletes, the two-day event is filled with lots of fun and excitement for students on and off the field.
---
Though our beloved football team did not advance into the competition this year, that did not dampen the spirits of SolBridgers who participated in other sporting events such as the tug-of-war competition and Korean-style wrestling, or for all the students who turned out to cheer on their classmates (with lots of help from our Sol-Cheer squad). It was a great and memorable opportunity for all SolBridgers wearing matching T-Shirts to catch some of that SolBridge spirit.
Kudos go out to the SolBridge Student Council who provided lots of drinks and snacks for all the participants and fans, not to mention for holding the Sports Day T-Shirt Contest. Win or lose, Sports Day is a time for SolBridge spirit to shine.
Click Here for the gallery