Sol-Seniors: Celebrate the Moment
Category : [2012]
|
Writer : 관리자
|
Date :
2012.05.26
|
Hit : 42,025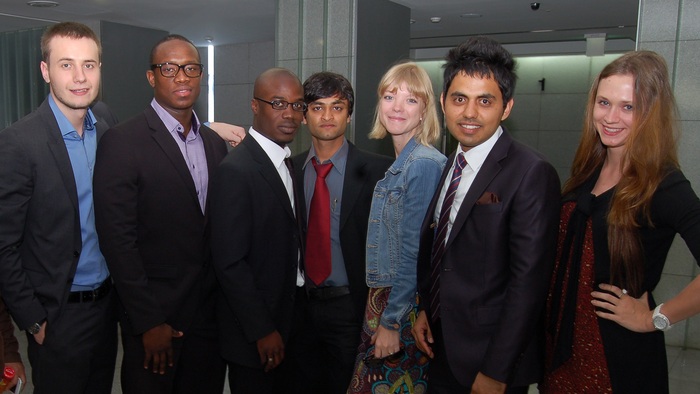 This year, to celebrate SolBridge's upcoming graduation ceremony on June 15 when the school will confer degrees upon its largest graduating class (BBA and MBA students), the first annual "Sol-Seniors: Celebrate the Moment" was held.
---
This program was part information session and part commemoration. In the first part of the two-hour program, the students were given presentations by Dean Yongwook Jun and Mihae Nahm. Dean Jun's presentation was an overview of the SolBridge experience and some of the accomplishments which have been made the past year; Ms. Nahm talked about how students should stay in touch with SolBridge after they graduate and some of the services which are available to them.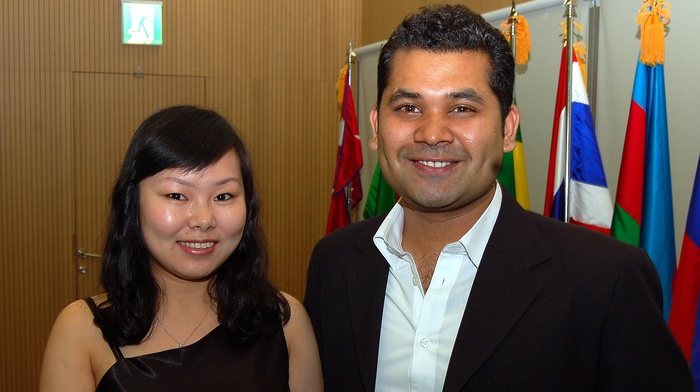 Additionally, during this part of the program, the two Valedictorians, Imam Hossain (BBA) and Xiaolin Huang (MBA) for the upcoming graduation ceremony were announced and students also voted for special awards to be handed out to their classmates during the graduation ceremony.
In the second part of the program, a dinner hosted by the SolBridge Student Council gave graduating students and faculty the chance to meet, mingle, and share their memories of SolBridge.
Click Here for photo gallery.