SolBridge Students Represent School in Two Overseas Conferences
Category : [2012]
|
Writer : 관리자
|
Date :
2012.05.10
|
Hit : 44,033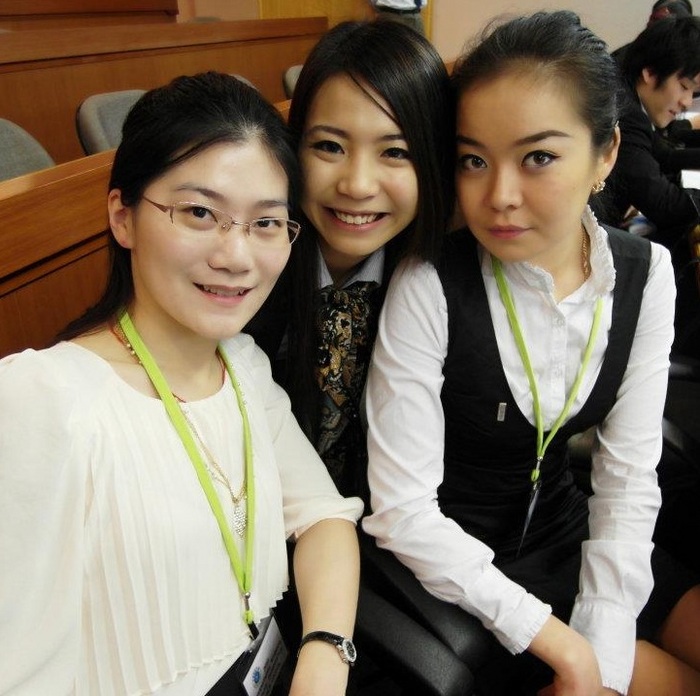 In keeping with SolBridge's mission statement to produce the next generation of Asian Thought Leaders, some of the school's rising stars are already on their way in making this a reality by participating in international conferences overseas.
---
Two of those rising stars, are Zhang Yun Ling seen here on the left and Danazhan Kispayeva, seen here on the right. Both attended "The 2012 Yuanpei University International Student Academic Conference," organized by Taiwan's Yuanpei University in China and Ms. Kispayeva attended the International Applied Science Conference in Almaty, Kazakhstan.
SolBridge selected only two students to attend the conference at Yuanpei University in China. Both students had to submit their curriculum vitae and a paper to present at the conference. She presented a paper at both conferences. Ms. Zhang presented a paper on "Multi-cultural Conflicts Mangement in an International Education Institute" which was about her experience as a student at SolBridge. Kispayeva's paper, on the other hand, the "Commercialization of Bio-technology and Case Studies of Daedok Valley" examined the three pillars of commercialization in bio-technology including capital management and technology. Her paper ultimately examined the formula for success for any start-up company.
"I felt very good about presenting my paper at the conference because my paper was about SolBridge and how it operates," Zhang said. "I'm proud to be a SolBridger. I feel honored about attending SolBridge and through this conference and my paper I could increase its reputation."
She also pointed out that because the international conference was attended by students from around the world, many of those students from countries like Taiwan, Germany, and Australia were interested in SolBridge after hearing her paper.
Ms. Kispayeva had a similar experience in Taiwan but for her, it was an honor to travel back to her home country to represent SolBridge.
"I felt a great responsibility for representing SolBridge," she said, "and felt very proud to represent SolBridge there because of our school's great reputation."
Additionally, Kispayeva attended a special educational training and business plan competition organized by Handong Global University and Kyungil University last winter. During the course, she learned how to make a business plan with other students from around Korea and attended intensive lectures daily. During this competition she won second prize and was given an award by the Korean government.
Our congratulations to Ms. Kispayeva and Ms Zhang for representing SolBridge at these three major events.