SolBridge received the '2017 Global Power Brand Award'
Category : [2017]
|
Writer : SolBridge
|
Date :
2017.11.07
|
Hit : 80,701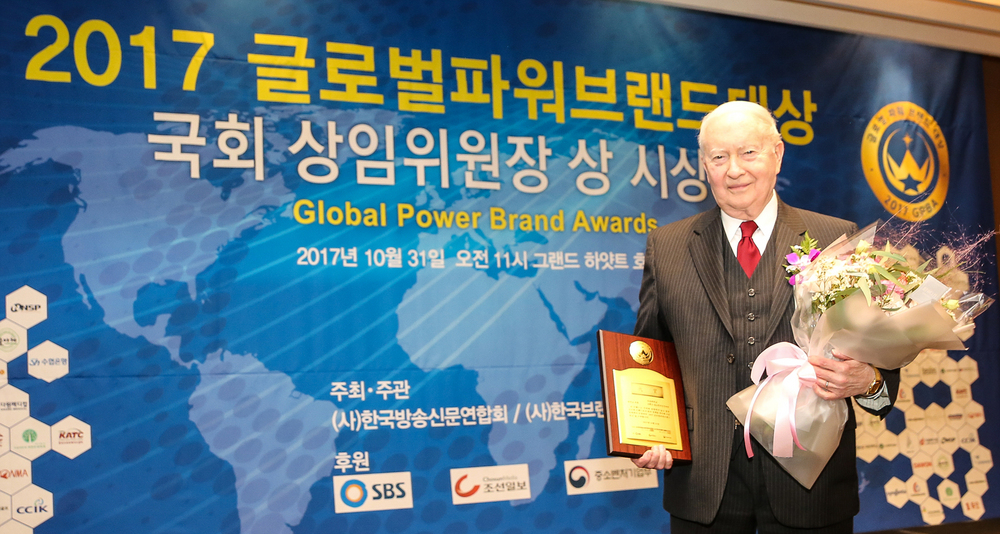 SolBridge International School of Business received the '2017 Global Power Brand Award.' Global Power Brand Awards (GPBA) which are supervised by Korea Broadcasting News Association and Sponsored by Ministry of SMEs and Startups was established for the recognition of companies, institutions, and organizations contributing to domestic economic development by increasing brand value in the global market and introducing international competitiveness of Korean brands.
SolBridge International School of Business is providing a global educational environment that students don't need to go abroad for studying. About 1,200 students from 56 different countries are studying and living together at SolBridge, and faculty members from prestigious universities from all around the world such as Harvard, MIT, Pennsylvania and Columbia University provide 100% English lectures. In 2014, SolBridge got AACSB (Association to Advance Collegiate Schools of Business International) accreditation in the shortest period of all the accredited schools only awarded to the top 5% of the world's business schools. In 2016, for the first time among the North-East Asian Universities, SolBridge got 'Innovation that Inspire for the year' from AACSB
Since 2017, SolBridge newly established the Advanced Entrepreneurship course and reinforced the curriculum/no-curriculum programs about opening a business. Also, SolBridge is now processing the collaboration about startup program with Babson College in the US which is the world top-ranked school in startup field, by recruiting the faculty members that have experiences in domestic and international startup related organizations. In addition to that, SolBridge held the 3 Day Startup Workshop program developed by Austin University, Texas as a way of expanding the necessary business-opening skills for the students.
SolBridge received the '2017 Global Power Brand Award' and 'Chairman of National Assembly Education, Culture, Sports, and Tourism Committee Award' for its efforts and results.
[Newspaper Article]
Asia Daily(10.30) http://www.asiailbo.co.kr/etnews/?fn=v&no=261348&cid=21010100
Maeil Daily(10.31) http://www.m-i.kr/news/articleView.html?idxno=355083
Chungchung Newspaper(11.01) http://www.dailycc.net/news/articleView.html?idxno=393089