10 SolBridge Students appointed as DDNET Global Science Reporters
Category : [2022]
|
Writer : SolBridge
|
Date :
2022.04.21
|
Hit : 4,239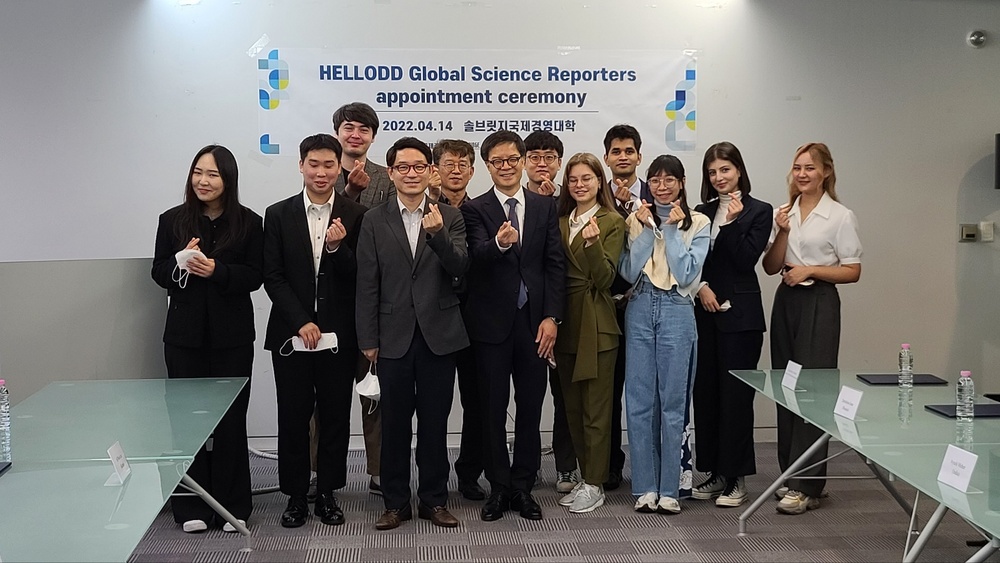 On 14 April 2022, SolBridge hosted an appointment ceremony where students from the UCLG club were appointed as Global Science Reporters in partnership with Daedeoknet, a Daejeon-based science and technology media outlet. During the ceremony, overseen by Professors Byung-Ik Jung and Chang-Joon Choi, students were awarded certificates of appointment by Daedeoknet CEO Seok Bong Lee.
DDNet, more commonly known by the name of their influential news website, HelloDD, publishes news about the latest advances in science and technology to inform and educate the public in Korea and beyond. Appointed students will work closely with DDNet as Global Science Reporters gaining insight into the operations of a media company, expanding their knowledge of the Daedeok Innopolis (an integral region in Korea's International Science and Business Belt), and helping DDNet reach an international audience with news and information about research institutes and companies in Daejeon.
SolBridge is proud of the following students who were selected to participate in the DDNet Global Science Reporter program:
JungJu Kim, Melody Thansyn Htet, Alina Maulenova, Si Won Lee, Allaki Diane, Ayush Meher, Deriabina Iana, Mansurov Otabek, Dinh Long Nguyen, and Sang Eun Lee