SolBridge UCLG Club visits Busan Convention Center
Category : [2021]
|
Writer : SolBridge
|
Date :
2021.11.19
|
Hit : 9,053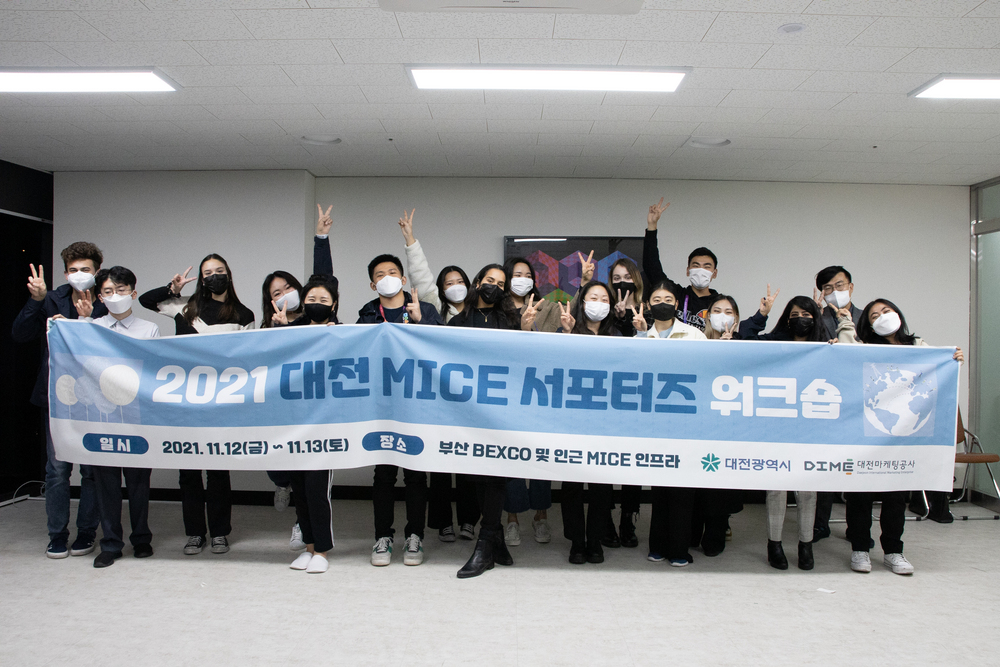 UCLG Club is a newly established SolBridge club with the aim of:
Contributing to the globalization of Daejeon city by supporting local organizations and promoting Daejeon to member's home countries.

Creating an international environment that fosters deeper cultural understanding and cooperation between students.

Participating in international events in Daejeon, including the UCLG (United Cities & Local Governments) World summit.
As part of their role, members of this club act as Ambassadors of the Daejeon International Marketing Enterprise (DIME). Last week, members visited Busan Convention Center under the Korea MICE Association to see and experience the MICE industry in preparation for the 7th UCLG World Congress hosted in Daejeon in 2022.