SolBridge Student to Speak at TEDxWoosongUniversity 2021
Category : [2021]
|
Writer : SolBridge
|
Date :
2021.04.13
|
Hit : 28,628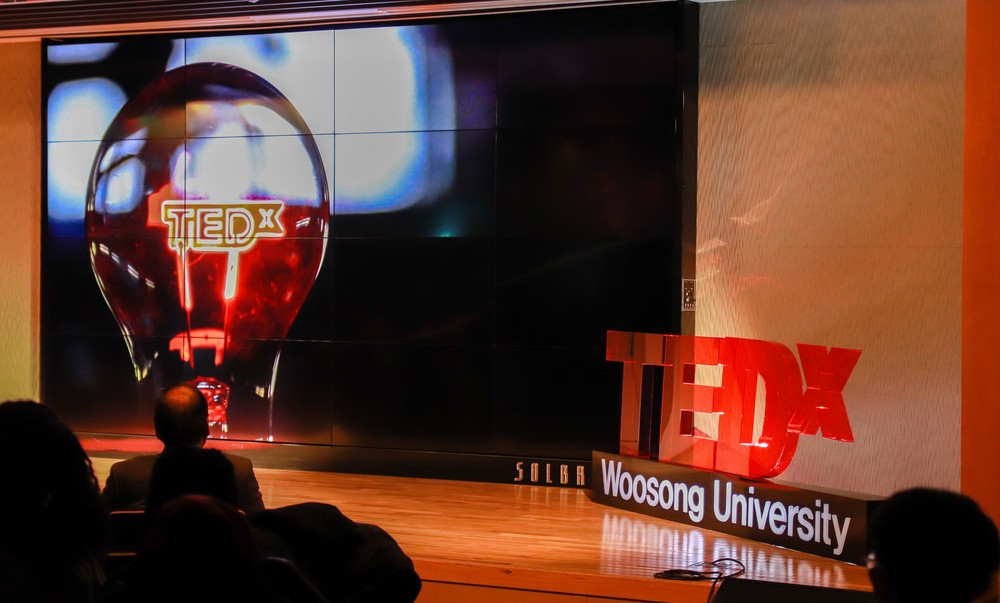 Woosong University will be hosting its third TEDxWoosongUniversity event on Friday, 23rd April 2021, under the theme "Uncharted Territory."
TED is an annual event where some of the world's leading thinkers and doers are invited to share what they are most passionate about. In the spirit of ideas worth spreading, TEDx is a program of local, independently organized events that bring people together to share in a TED-like experience. At TEDx events, TEDTalk videos and live speakers combine to spark deep discussion and connection in a small group. These local, self-organized events are branded TEDx, where x=independently organized TED event. The TED Conference provides general guidance for the TEDx program, but individual TEDx events are self-organized.
TEDxWoosongUniversity is an independently organized event designed to provide a platform where thought leaders and thinkers in the Woosong community and beyond can make a difference and share their ideas. We all have unique and distinct perceptions of certain realities and issues in our local community and the world.
With the spread of a pandemic, businesses, companies, communities, and individuals have had to alter their 'normal' as they tread new terrains. Diverse speakers, including SolBridge BBA student, Muborak Samieva, will share thought-provoking ideas and misconceptions under the theme "Uncharted Territory." This event will stir up conversations about the current unknown realities and how they can be explored for a better community.
Due to the current COVID-19 regulations, this event will be held online. For the detailed speaker lineup and registration to attend, please click here.
Attendance to this event is free of charge, come kindle new ideas and be inspired to see things differently.


Event: TEDxWoosongUniversity
Venue: Online
Time: 1:30 PM – 4:00 PM
See you all there!