SolBridge signs MOU with Daejeon Metropolitan Express Transit Corporation
Category : [2020]
|
Writer : SolBridge
|
Date :
2020.06.05
|
Hit : 31,814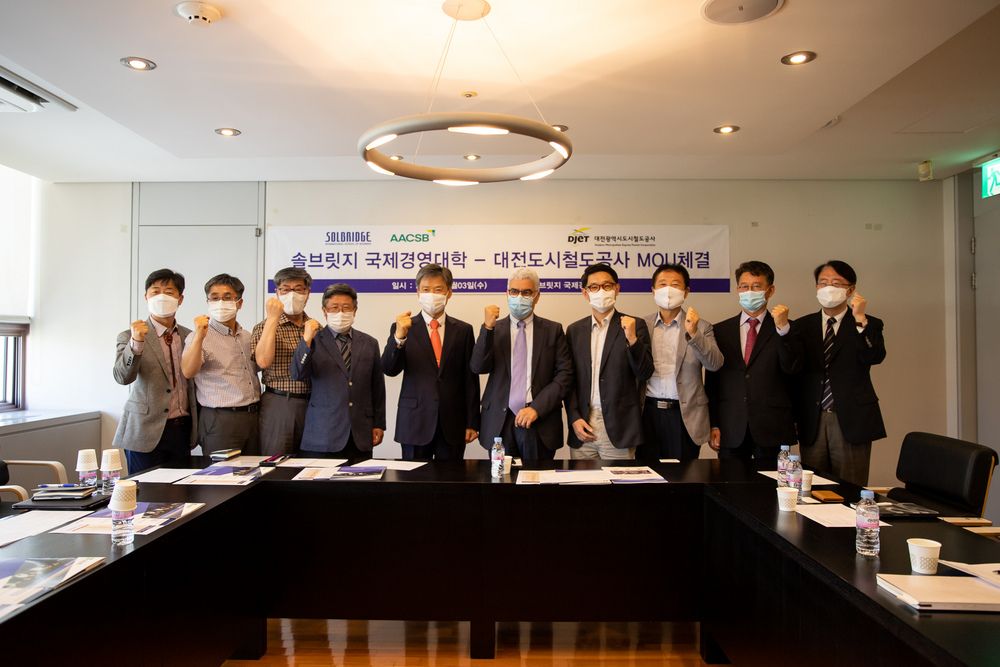 As part of our continuing efforts to grow industry partnerships in Daejeon, SolBridge signed a Memorandum of Understanding with Daejeon Metropolitan Rapid Transit Corporation (DJET) on June 3, 2020.
The DJET Corporation, which manages the subway network in Daejeon, is committed to improving its service for foreign users in preparation for the General Assembly of the World Federation of Local Governments to be hosted in Daejeon in 2022.
This event will bring together over 5,000 delegates from 140 countries providing SolBridge students with an opportunity to act as ambassadors and to showcase the internationalization of Daejeon's subway system. Students will play an integral part in the subway system's readiness for the event by providing feedback to ensure a foreigner-friendly subway network.
The agreement was signed by Mr. Kim Kyung Chul, President and CEO of DJET, and Dr. Hamid Bouchikhi, Dean of SolBridge International School of Business, witnessed by leadership teams from both parties.