2019 SolBridge Chinese Proficiency Competition
Category : [2019]
|
Writer : SolBridge
|
Date :
2019.12.13
|
Hit : 27,295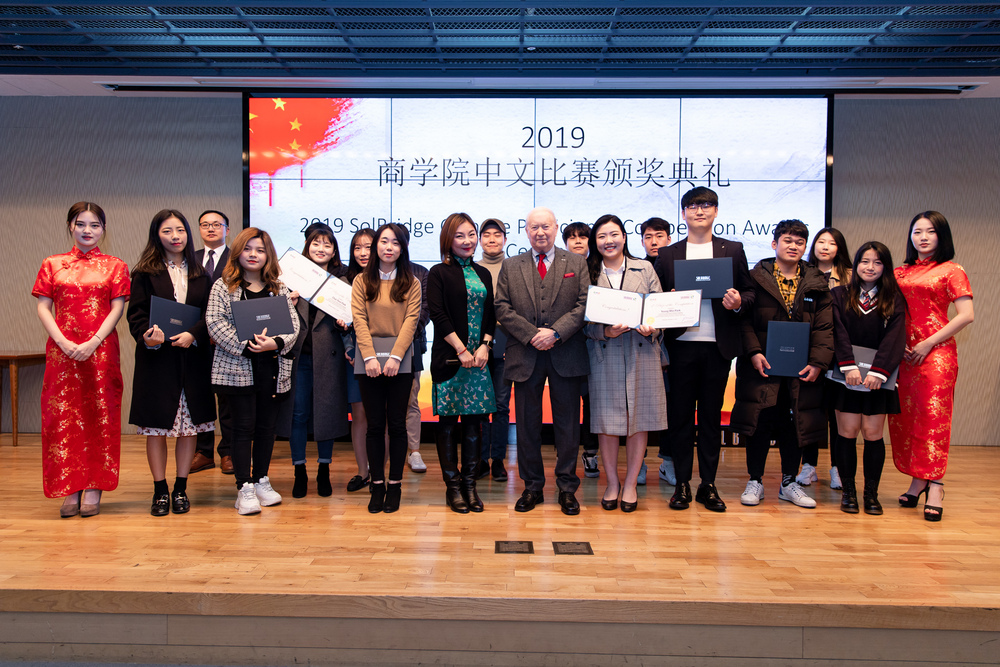 On December 11th 2019, SolBridge hosted this year's Chinese Proficiency Competition in collaboration with the Confucius Institute of Woosong University.
Under the theme 'Singing Chinese songs and telling Chinese stories,' the competition attracted 36 teams. Conducted in two rounds, participants were required to submit a video clip after which 12 groups progressed to the final round. After presentations and live performance of Chinese songs in different forms, seven teams emerged as winners.
In order to provide a competitive edge, SolBridge students are required to take a foreign language as part of their studies. This competition provided students with a platform to show their Chinese Proficiency while learning to develop a Global perspective and Cross-Cultural Competence.
The Award ceremony was graced by President Endicott, who highlighted the advantages of learning a second language and encouraged the winners to continue horning their skill.
Congratulations to all the winners!