2019 Global Business English Competition at SolBridge
Category : [2019]
|
Writer : SolBridge
|
Date :
2019.12.03
|
Hit : 28,006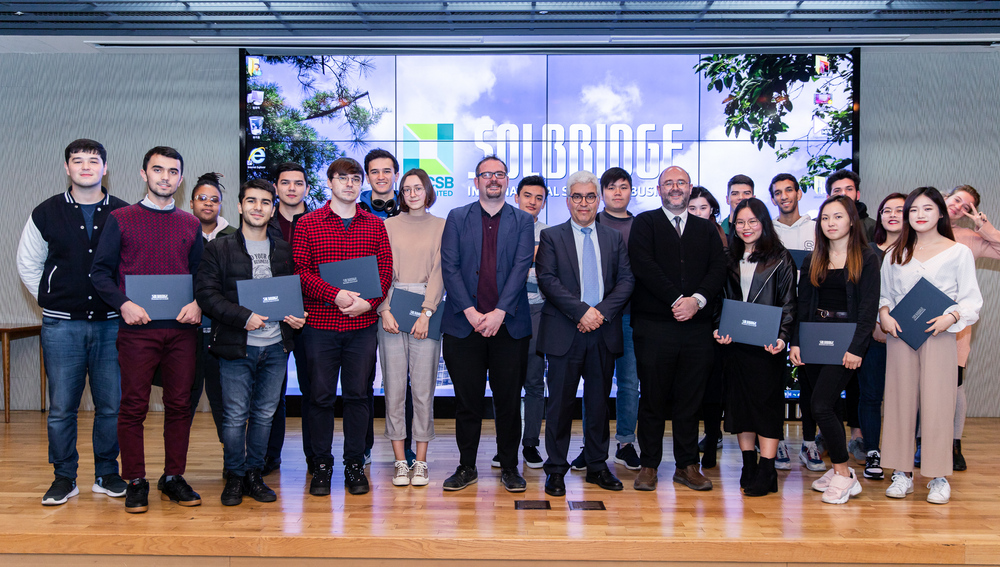 Last week, 28th November 2019 marked the end of the three-round Global Business English Competition hosted by SolBridge General Education program. The competition was a great opportunity for SolBridge BBA students to test their English abilities.
In round one, students must pass a business English and global general knowledge test designed to test them on a variety of topics related to SolBridge's GACCS (Global Perspective, Asian Expertise, Cross-cultural Competence, Creative Management Foundation and Social Responsibility) mission statement. In round two, students presented a folk tale from their culture to a panel of judges, making their story engaging and highlighting its relevance for a modern audience. Students that made it to the third and final round interviewed a special guest, introducing them, asking well-researched questions, and wrapping it up - just like an interviewer on a real TV show or podcast would.
We would like to congratulate the students below for winning this year's competition.
Gold Prize Winner:
Dan Chau Minh Thu
Silver Prize Winners:
Valeriya Galandina
Pawel Japa
Bronze Prize Winners:
Aleksandra Chen
Joshua Chua Kah Hian
Boburmirzo Sirojiddinov
Ismail Ouifaqui
Michaela Maria Dizon
Nghiem Thi Tuyet Anh