Dr Howard Thomas Donates Books to SolBridge Library
Category : [2019]
|
Writer : SolBridge
|
Date :
2019.06.18
|
Hit : 26,500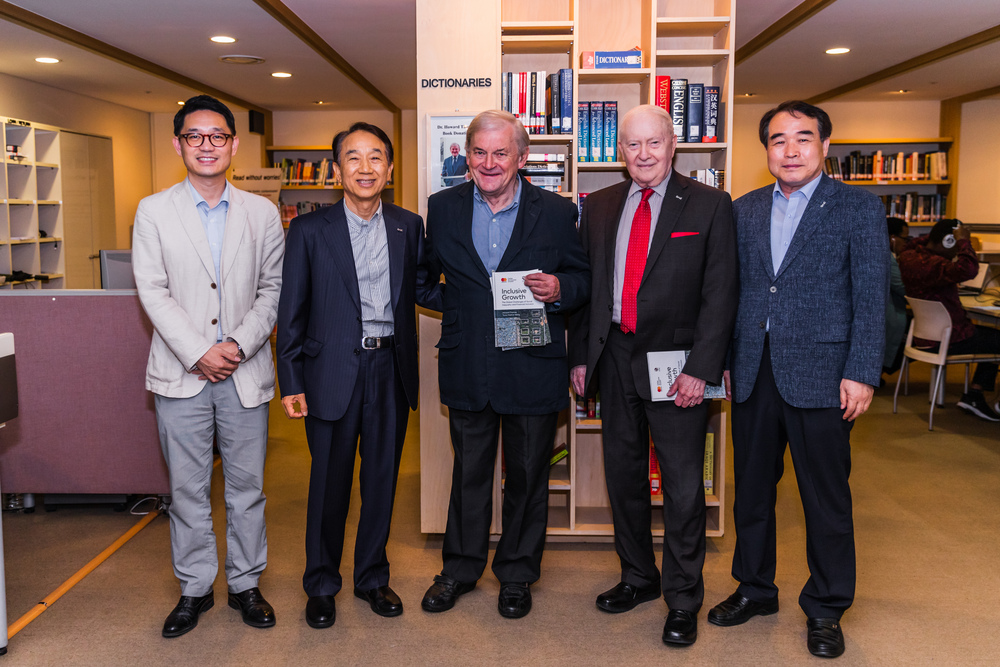 Dr Howard Thomas, Chief Strategy Officer Woosong University, donated copies of one of his latest books entitled "Inclusive Growth: The Global Challenges of Social Inequality and Financial Inclusion." The book demonstrates the logic of inclusive growth, highlighting its principles and the enabling models that define it. It emerged out of the research partnership between the Mastercard Center for Inclusive Growth and Singapore Management University (SMU).
Professor Howard Thomas is a highly cited scholar, with fellowship awards from the U.S. Academy of Management, the British Academy of Management, the Strategic Management Society, the Academy of Social Sciences, and the Institute of Directors. He was also awarded the Richard Whipp Lifetime Achievement Award of the British Academy of Management in 2013, and the Strategic Leadership Award from the Association of Collegiate Schools of Business International (AACSB) in 2014. He also has had Deanships / Senior Administrative positions at SMU, London Business School, AGSM, the University of Illinois at Urbana-Champaign, Warwick Business School.
The book donation was part of his one-week visit to Woosong University and SolBridge, where he had various engagements with SolBridge top management, faculty, staff, and students. Copies of his book can be found in SolBridge Library.