BBA Valedictorian Speech Class of 2018 by Gleb Gadelshin
Category : [2018]
|
Writer : Gleb Gadelshin
|
Date :
2018.12.19
|
Hit : 40,942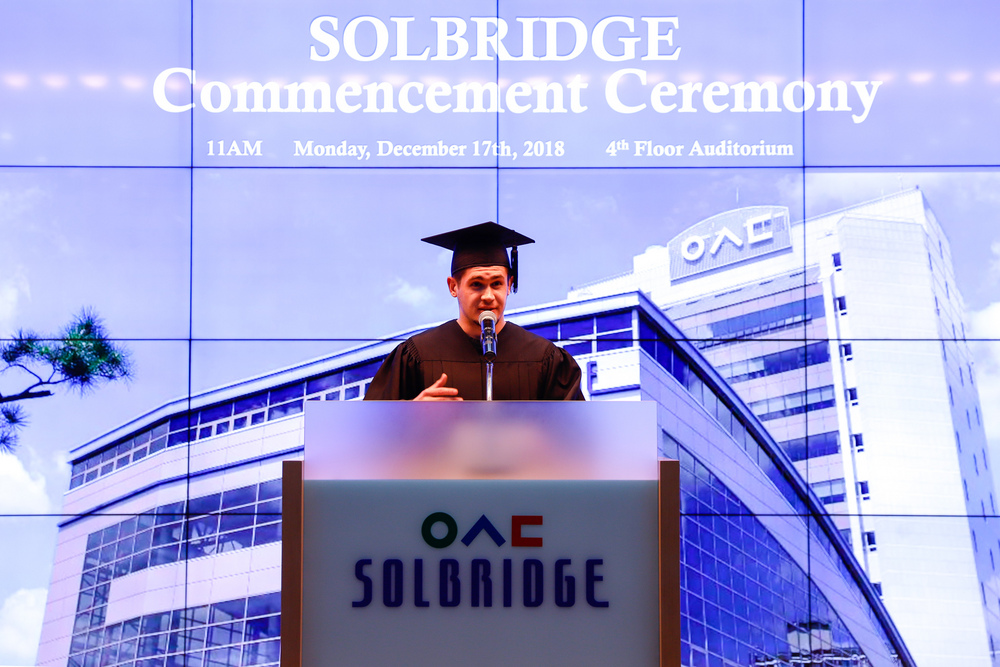 I want to express my sincere appreciation to all SolBridge faculty members, administration, friends and fellow graduates. Today is a day to be thankful and to be inspired.
Here at SolBridge, we have received excellent education thanks to our fine administration and professors. We are prepared to move on and take on whatever challenges come next in our lives.
Fellow graduates, I want you to know what a great gift it is to be as prepared as we are because not all universities offer such an advantage. Here we have received a high degree of academic excellence in International Business, and whether you intend to continue your education or not, you still made friends from all over the planet Earth. This diversity was our strength here, and it will be after we leave.
Let us also be thankful to our families. These past four years have presented us with a lot of ups and downs, and it is good to know that we had our families in our corner, supporting us along the way. Whether your parents are here or back home, don't forget to thank them for that.
Finally, we can be thankful for each other. The friendships that we have made here will last a lifetime. In the same way, we have supported each other and went through the mandatory language classes; I hope we will continue to provide support and encouragement for each other in future as well.
Now, as we were talking about the past, what about the future?
Many things will be happening from now on with all of us. Getting MBA's, or looking for jobs and building careers. In all that I would like everyone to be happy. It is my message to all of you. If you are happy, then your whole life, with all its challenges, will be wonderful.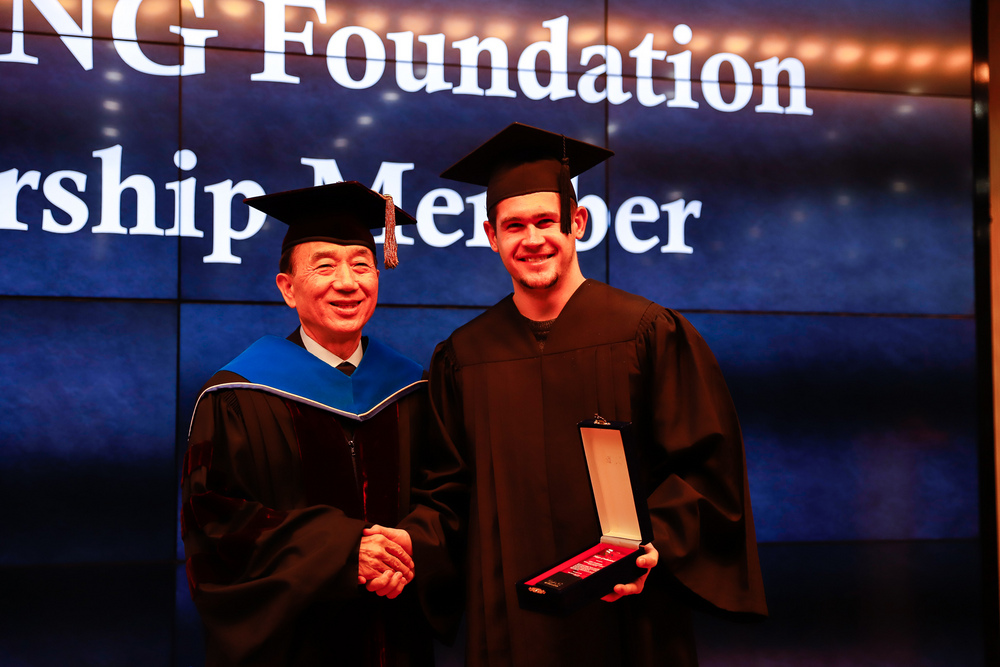 But how do we be happy? Happiness is about small things. Having a family, a dog, even a cup of your favourite tea can make you happy. Try to find out what it is that makes you happy. And if you will have a chance to do what you love for a living, you will be the happiest person on this planet.