2018 SolBridge Business Plan Competition
Category : [2018]
|
Writer : SolBridge
|
Date :
2018.12.03
|
Hit : 32,643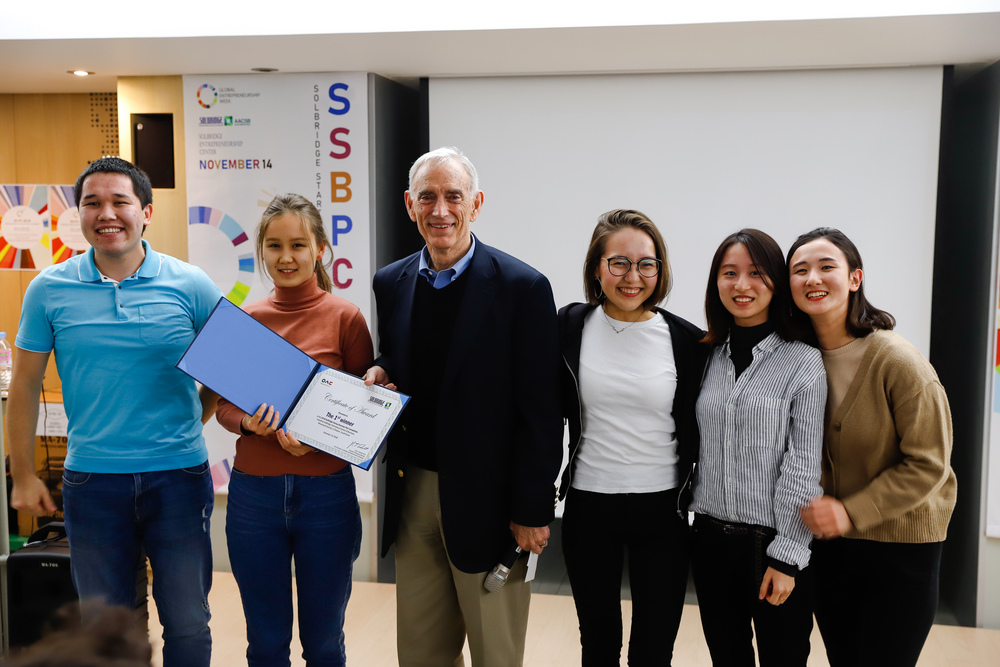 On the 14th November 2018, SolBridge Entrepreneurship Center hosted its second Startup Business Plan Competition. Five teams were selected out of a pool of applications to present their startup ideas to a panel of judges, professors and students. The judges consisted of representatives from famous Korean early stage startup accelerators including Mr. Simon Shin, an Entrepreneur, Product Strategist, and Principal at Bluepoint Partners and Juno Kwon the Senior Executive Director at Shift.
After open voting by the participants and deliberation from the judges, three teams emerged as winners. "BearHand" a web application platinum that connects students with senior citizens won the first prize and seed money of KRW 2,000,000. The platform acts as a bridge between students that require work with senior citizens that need help with their house chores including laundry, light cleaning, cooking and taking care of pets. "JustBuy" came second and received KRW 1,500,000 as seed money. "JustBuy" is a medicine and treatment recommendation platform for parents whose children experience skin diseases. In third place with seed money of KRW 1,000,000 was "EasyEats" an app that helps users find food in Korea based on their dietary restrictions and preferences. The winning teams were selected based on their growth potential, sustainability and the willingness of the team to make the idea happen.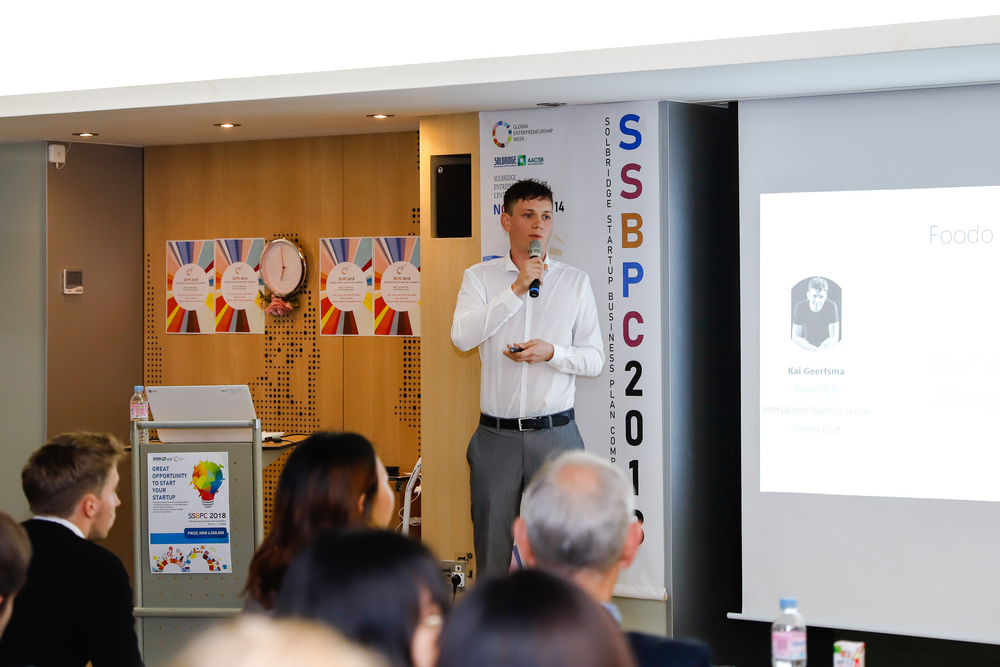 The purpose of such competitions is to present a platform for SolBridge students to nurture their entrepreneurial spirit and turn their ideas into real businesses. Participants got an opportunity to receive feedback on their projects from business experts. Moreover, two more teams will be selected to represent SolBridge in the Asian Students' Venture Forum (ASVF) in March 2019, Korea's most significant international contest for startups.
Congratulations to all the winners.