SolBridge opens International Conference Center at Foreign Trade University
Category : [2018]
|
Writer : Lam Lee
|
Date :
2018.06.15
|
Hit : 31,546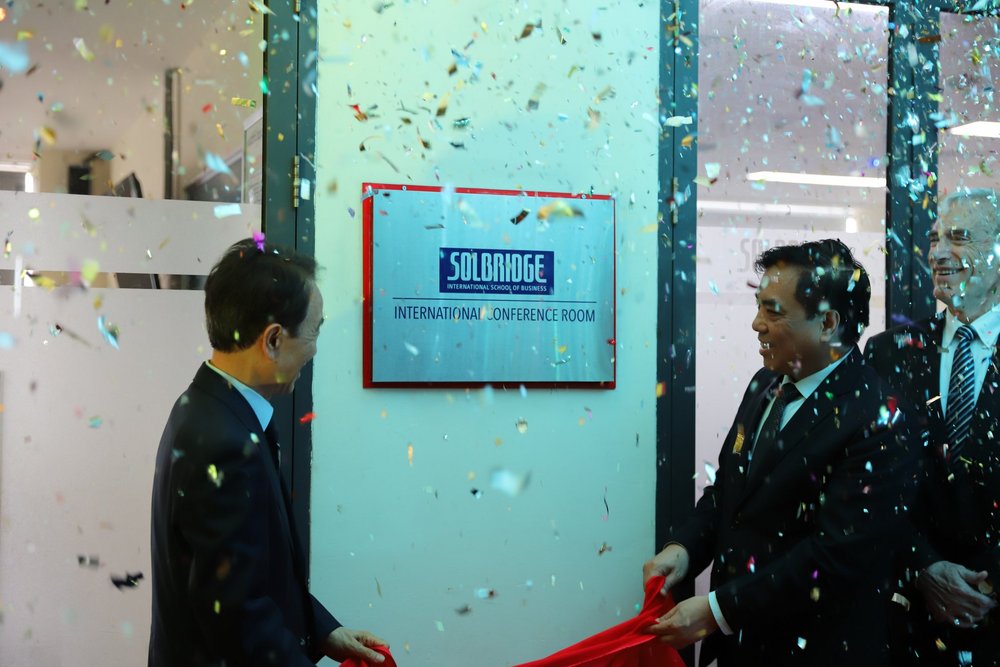 In a bid to strengthen the partnership between SolBridge International School of Business and Foreign Trade University (FTU), on 26th May 2018, SolBridge opened a conference room at FTU. The conference room will serve mainly as a classroom for FTU-SolBridge students under the 2+2 program studying two years at FTU and two years at SolBridge.
The opening ceremony attended by Associate Professor Dr. Bui Anh Tuan, President of Foreign Trade University; Dr. Kim Sungkyung, Chairman of Woosong Education Foundation; Dr. Jerman Rose, Dean of SolBridge International School of Business; and Mr. Lee Chul Hee, Vice President and CFO of Samsung Electronics.
After the ceremony, the delegation visited the Samsung factory in Bac Ninh, the second largest Samsung factory in the world after the one in Thai Nguyen. Samsung accounts for 25% of export value in Vietnam.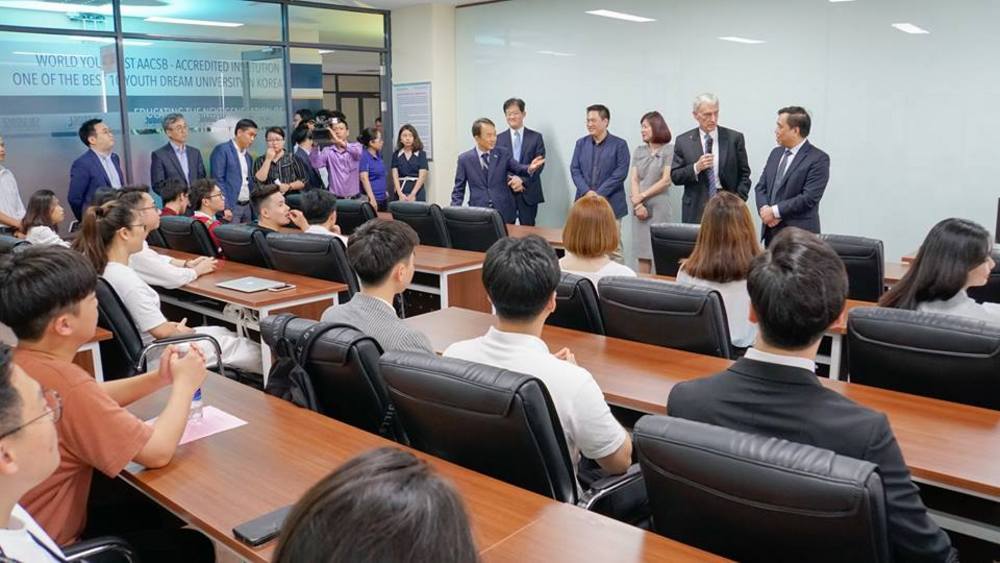 With this joint program, we hope to inspire students and prepare students to work globally and tap into the different market opportunities.