SolBridge Consulting Group hosts its first Business Plan Competition
Category : [2018]
|
Writer : Alice Subin Ko
|
Date :
2018.05.21
|
Hit : 25,947
Last week, SolBridge had its first SolBridge Business Plan Competition hosted by SolBridge Consulting Group (SCG). 12 out of the over 20 teams that applied for the competition made it to the finals. Professor Christopher Kim, former Director of LG Electronics, delivered topic questions and the case to the participants: "Product Launching Strategy of LG TROMM Styler in Overseas Market."
With the assistance of LG Electronics, student's had the first-hand experience of observing how the product works. One LG TROMM Styler was installed at SolBridge during this period for the participants to familiarise with the product before developing their detailed strategy. Within three days, all the teams were ready and proud to present their chosen markets. Team eight led by Thuy Doan won first prize for their detailed launch strategy into Australia. In the 2nd place was Team seven, led by Oybekjon Alijonov with a cultural comparison between Japan and France being their potential market. Team 11 led by Ankhchimeg Baasankhuu came in 3rd place for their unique idea of installing the product at Incheon Airport to boost brand awareness among the potential customers all around the world.
"Having participated in a diverse range of competitions, both domestically and internationally, I can confidently state that SBPC was not like any other competitions regarding practicality and skill-set requirements. Analyzing the real product (LG Styler), doing the market analysis for the desired target market, as well as suggesting strategies on how to effectively enter the country- at the end of the day this is the real practical applications of marketing skills learned at school," said Diyorbek Mukhammedov one of the participants.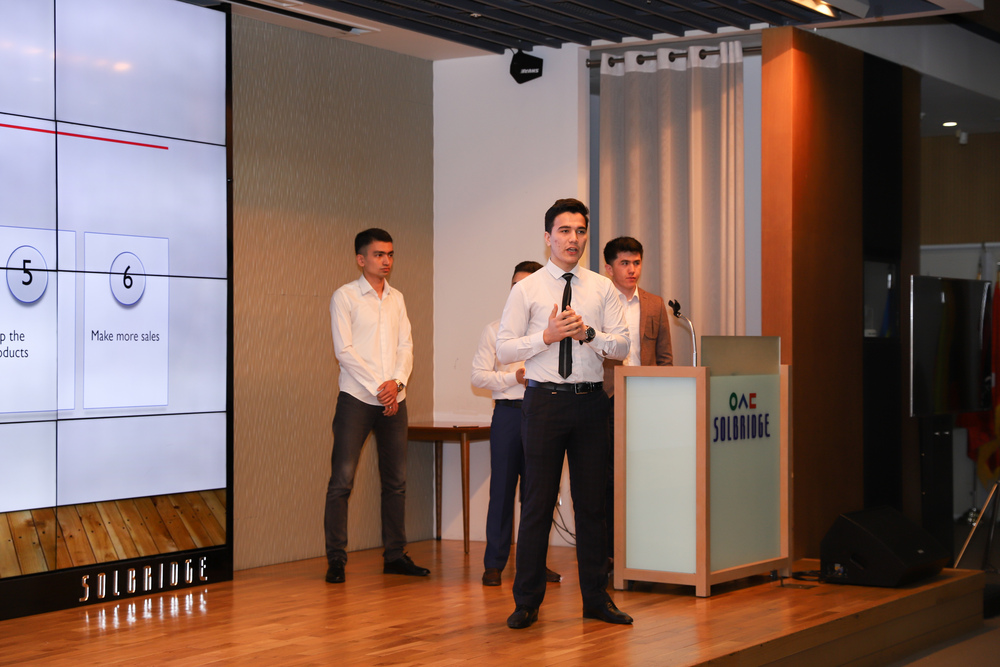 SolBridge and SCG are more than confident in the ability of our students in the upcoming International Business Plan Competition (IBPC) after seeing them develop and share their strategy in a short period. The winning teams will represent SolBridge in the International Business Plan Competition in fall 2018. We hope to see more enthusiasm and passion for the IBPC in the following semester.