SolBridge team wins 3rd place at the Asia Student Venture Forum 2018
Category : [2018]
|
Writer : SolBridge
|
Date :
2018.04.04
|
Hit : 36,182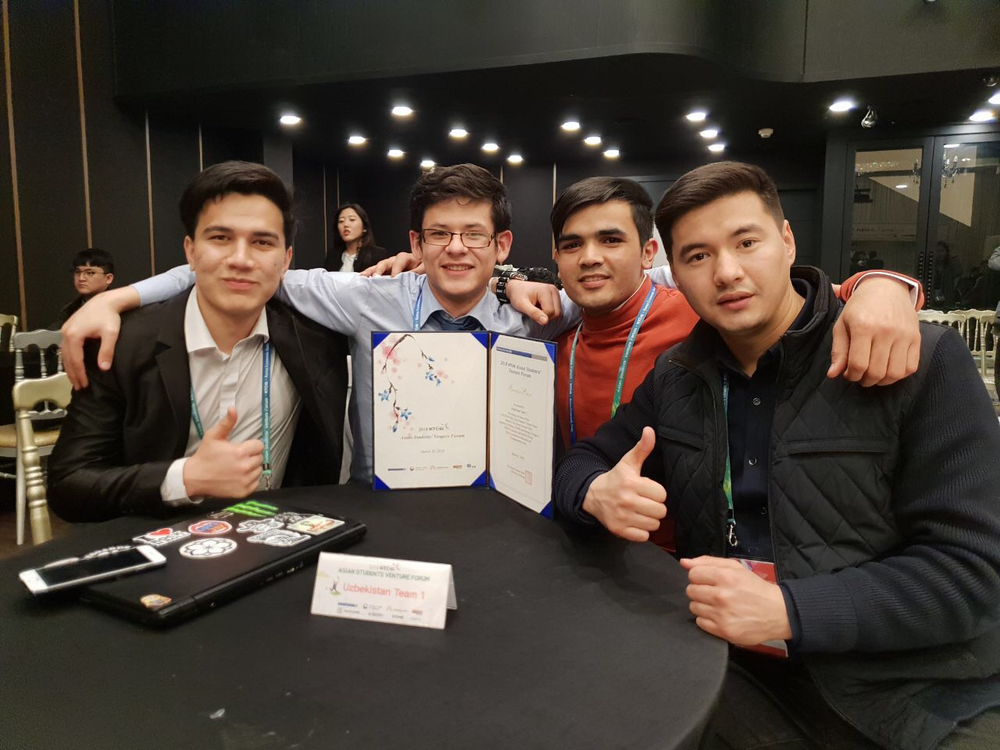 A team of SolBridge students won 3rd prize at the Asia Students Venture Forum (ASVF) that was held last week from 30th March 2018 to 2nd April 2018 in Seoul. The contest is one of Asia's top college students' startup competition. The event was hosted by The Korea Economic Daily in collaboration with Ministry of Small Medium Enterprises (SMEs) and Startups. This year, it attracted 130 students on 19 teams from 12 countries including Korea, China, Indonesia, Mongolia, Philippines, Singapore, Taiwan, Thailand, Uzbekistan, and Vietnam. Three teams represented SolBridge (two Uzbekistan teams and one Vietnamese team).
A diverse range of start-up ideas ranging from mobile apps to environmental pollution, racial discrimination to Block Chain Augmented Reality and Social Network services were exhibited in the competition. SolBridge (Uzbekistan Team) won the Silver Prize for their 'Smart Baby Bed' after Korean and Taiwanese Teams who won the Platinum and Gold prizes respectively. The egg-shaped smart baby bed with smart functionality was designed to ease the burden that comes with childcare. The bed blocks noise, keeps proper temperatures, informs the parent through a mobile app if the baby is awake and will shake if the baby starts to cry.
"During my four days at ASVF, I was able to see other start-up pitches and learned what kind of issues exist in different countries. It was interesting to notice that every start-up idea aimed to address the specific issue in a country and help the local communities." said Sardorbek Arifkhodjaev one of the participants from SolBridge.
ASVF was established in 2002, with only seven participating countries. The forum continues to grow and provide a platform for young business minds from Asian countries to exchange ideas.