MBA Valedictorian Speech Class of 2017 by Ngo Thi Bich Ngoc
Category : [2017]
|
Writer : Bich Ngoc
|
Date :
2017.12.19
|
Hit : 44,770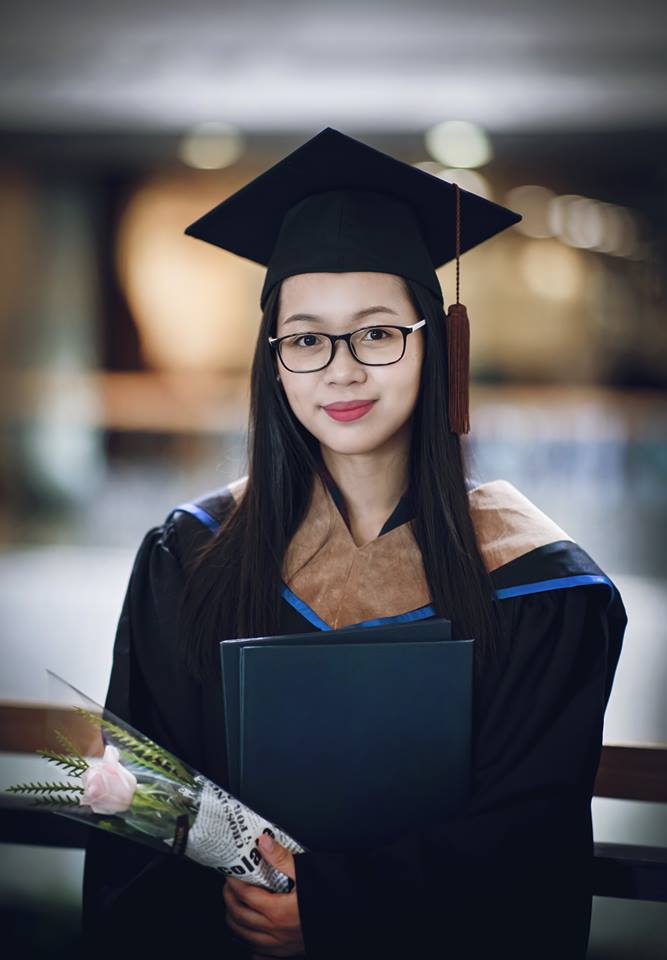 Good morning Chairman Kim, President Endicott, Dean Rose, distinguished guests, all my beloved professors, family, and friends. It is such a tremendous honor for me to be standing here, representing the MBA class of Fall 2017. What a bittersweet occasion this is. I am so happy and excited to be graduating yet sad about leaving you and memories behind.
My one year and a half in SolBridge is a time well spent. I am sure that years from now, I won't remember the grades that I got but instead all of you who made my time here so memorable. I feel incredibly grateful to have met and learned from such wonderful people such as you. I know that we will never forget the incredible times we spent together at SolBridge: singing, dancing on Culture Days, participating in various competitions, telling stupid jokes, making fun of our friends, and studying our hardest for the exams. We all have grown and learned so much!
Taking this moment, I would like to express my most profound gratitude to my family, who always support me in everything I do. I also want to send my sincerest thanks to all Professors at SolBridge: Prof. Chia-Hsing Huang, Prof. Narasimha Rao Kowtha, Prof. Mahmood A. Awan, Prof. Sung-Tae Kim, Prof. Tahir Hameed, Prof. Sangwoo Shin, Prof. Brian Yoo and many other faculty members. Thank you so much for your tireless devotion and enthusiasm in teaching and inspiring us. Many thanks to the staff members and the Student Council for your caring and dedicated assistance. Finally, I want to say thank you to all my friends at SolBridge. Thank you for all the fun we had and the beautiful memories we created together. Without any of you, I couldn't be where I am today.
After SolBridge, we will start new and exciting chapters of our lives. Henry Ford once said: "Whether you think you can or you can't, you're right." So my fellow students of the Fall 2017 class, as I bid farewell to you, I wish you the all best in your future endeavors. Let's go out and explore different opportunities life presents to us, even if they're out of our comfort zones. Let's improve us to be better than who we are today. With a can-do attitude and hard work, I believe that we can achieve whatever we set our minds to do. Lastly, I wish you a joyful spirit, because a happy life is a successful life.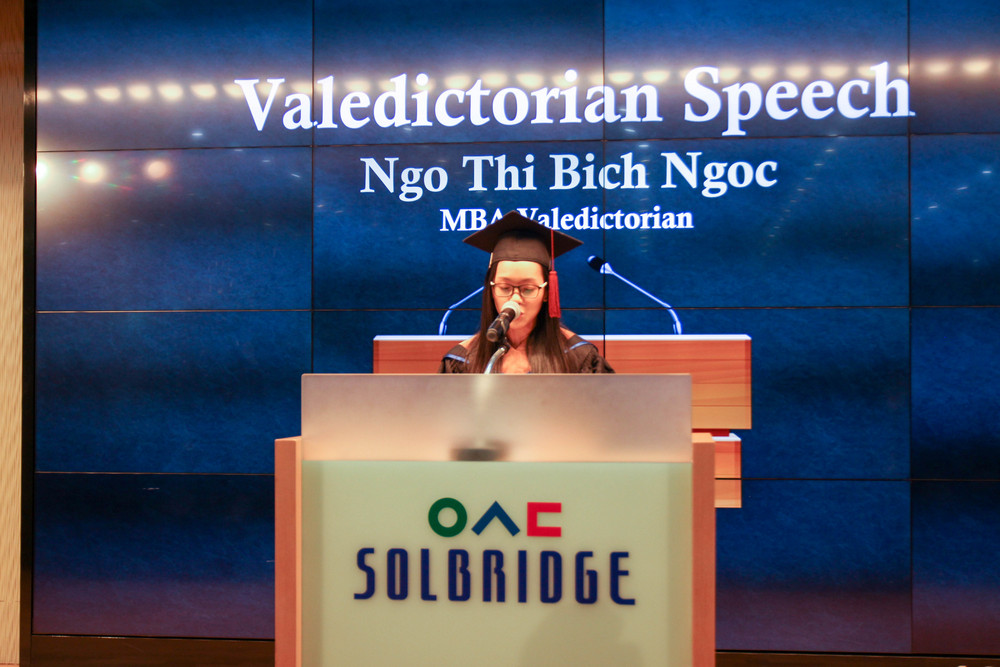 Class of Fall 2017, GOOD LUCK AND CONGRATULATIONS, we did it! And I hope to see you again. Thank you!