Sol-Buddy Entrepreneurs Are Launching Their Pop-Up Businesses
Category : [2012]
|
Writer : 관리자
|
Date :
2012.01.12
|
Hit : 78,676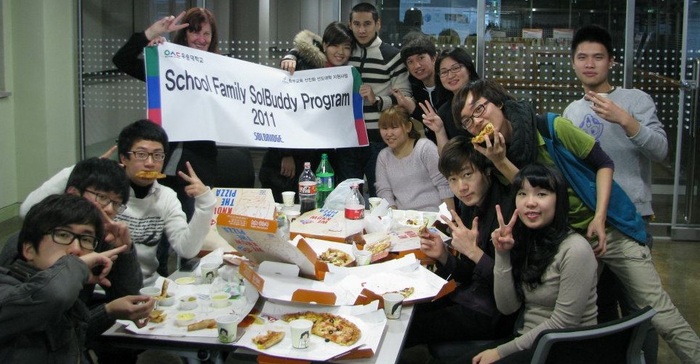 Students at SolBridge International School of Business have been developing their business skills through an informal incubator program known as " Zincubator". This program offers real-time experiential learning through structured mentoring and business guidance as students develop their business models and navigate many early stages of becoming a Student CEO of a small business.
---
The concept behind the Pop-Up Business is simple: The students (known as a Zubbies) identify a business opportunity, qualify for a small amount of Seed Money to cover initial start up costs, then operate and develop their business until it surpasses the break-even point and becomes profitable.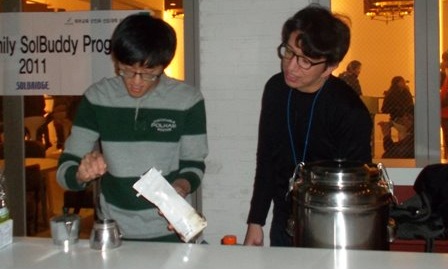 What makes this program so unusual is the combination of business owners from different countries separated by multiple time zones. With English as the language of business, these partnerships can be combinations of nationalities from countries such as Korea, Indonesia, China, Vietnam, Malaysia, Kazakhstan, Russia and many other locations. Throughout the Pop-Up Business experience, the focus is on developing these inter-cultural relationships alongside the development of equally unusual business models.
Scheduled conference calls held on Skype support the teams and other members of the program as they share information and learn from each others experiences. Facebook (find us at SolBridge Zincubator) and iPhones create virtual office spaces for these businesses. Failure and success often go hand-in-hand as the students learn the value of the phrase "anyone can make money – only a few can make a business". Being part of this community and becoming expert at these technologies gives the participants current skill sets and creates bonds that continue long after graduation.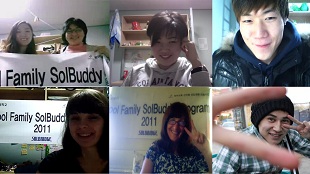 The technology skills of the Zubbies have become 'best practices' for these borderless projects. Their adaptations will be presented at the upcoming conference (Roundtable) on Entrepreneurship Education (REE), sponsored by the Stanford Technology Ventures Program. Attendees are educators known for reinventing the way entrepreneurship is being taught in higher education and creating leading edge programs. The real story is in how Zubbies students are defining what the leading edge is for experiential learning in entrepreneurship.
These intercultural partnerships will be sharing the memories of making a business "pop-up" through hands-on experience, creating stories to tell for many years to come.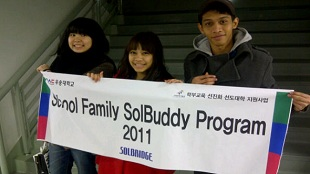 As the Indonesian team members from BBQ-Q said:
"Doing the Pop-Up business made me realize that business/entrepreneurship is way more than what text book said" - Arzy
"Fantastic – real business experience! The sweet-suffers and glorious-successes all worth it. Don't only learn from ur holy-book to run the business, but get the real experience through Zubbies!" - Indi
Click here to watch the promotion video.