SolBridge Start-up Idea Competition 2017
Category : [2017]
|
Writer : SolBridge
|
Date :
2017.05.23
|
Hit : 36,508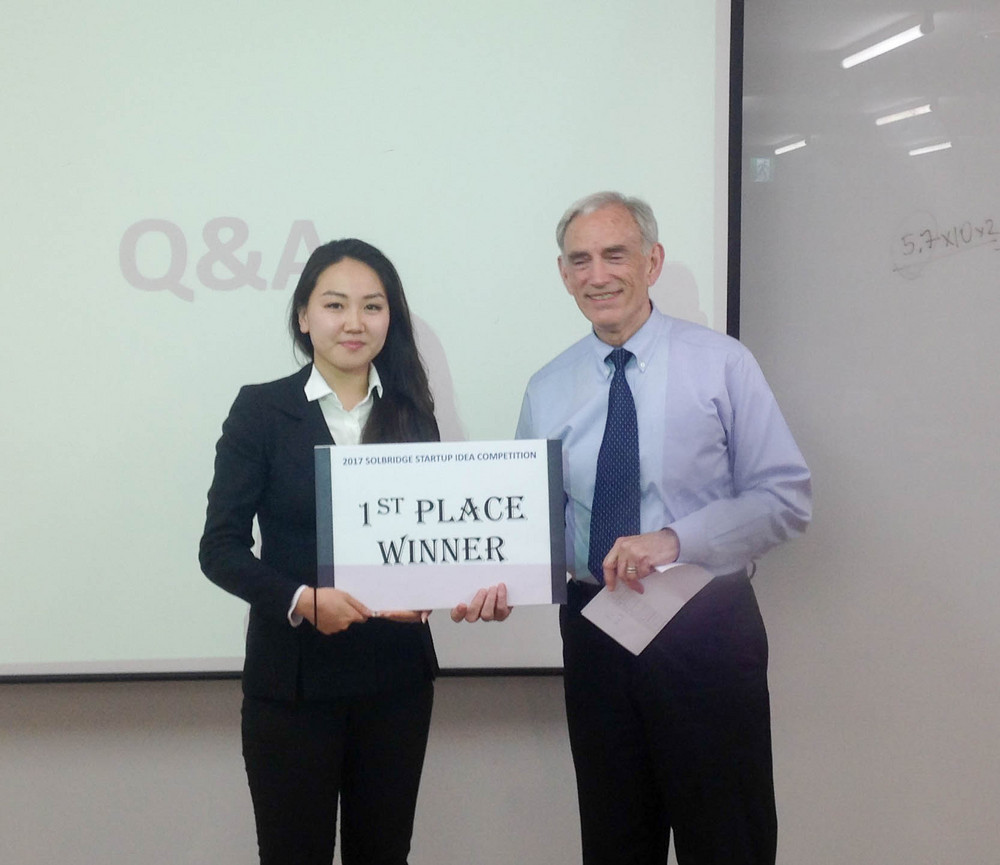 On 17th May 2017, SolBridge held the Start-up Idea Competition 2017. Six students were selected as top applicants out of the pool of applications. The selected students presented their ideas to a panel of judges and an audience of over 50 attendees to choose the top 3 winners. After the deliberation of Judges, the following students emerged as the winners; Elena Chen for the Electronic Receipt App -first place, Aleksander Belan for Car wash service - second place and Helen Yoo, Corporate Responsibility for the Blind- third place.
The Electronic Receipt App uses the QR Code system to receive digital receipts when someone purchases an item instead of paper-based receipts. The app can be accessed in all languages and enables the user to automatically store their daily expenses under different categories i.e. food, clothes, etc. Users can download their expenditures into an excel file for accountability purposes and financial management. This app aims to reduce the amount of paper spent on printing paper receipts which are hard to store and reduce the amount of time spent at the counter waiting for receipts while improving efficiency and convenience.
The Dry Car wash service for the Asian and developing countries. Dry washing a car requires only one cup of water and is 100% environmental friendly which will help save the tons of water spent on car washing every day. The service will be based in shopping areas parking areas and business centers. Customers can conveniently book a car wash at a preferred place and time. Furthermore, customers can subscribe to the service thus saving the time required to their cars. The Dry Car Wash service will help solve the problem of water scarcity, especially in developing countries.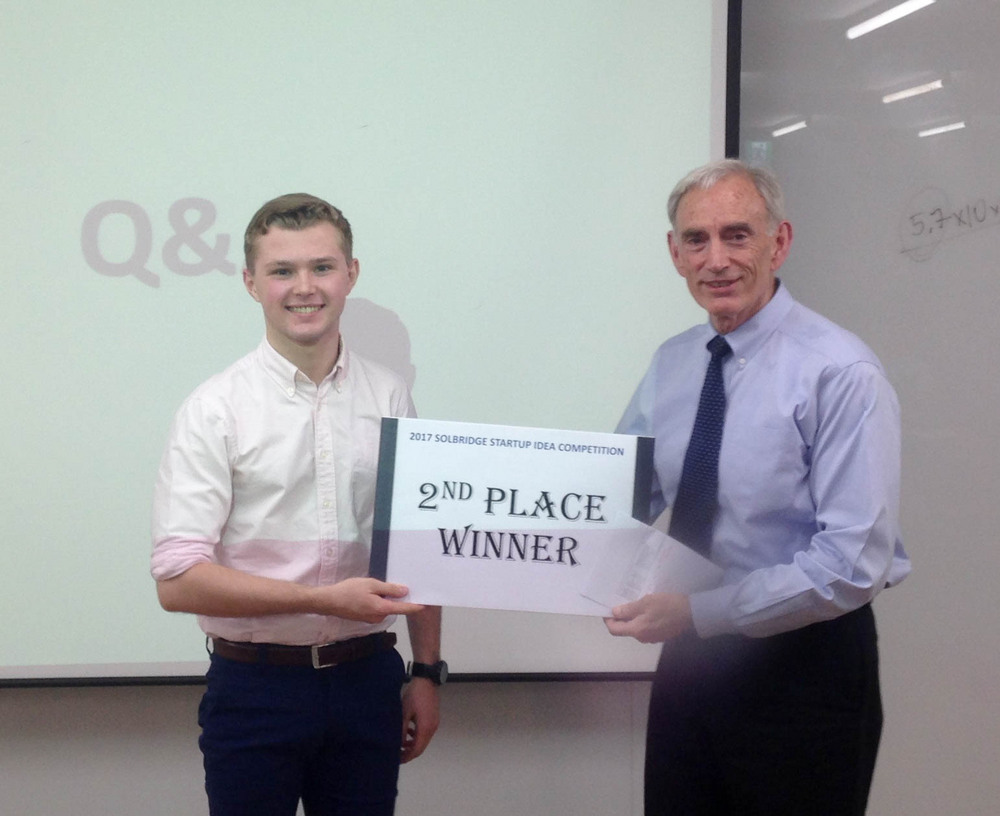 Aleksandar Belan
Corporate Responsibility for the Blind focuses on creating employment opportunities for the blind. Blind people will be hired as perfumers a fragrance company that creates and provides unique smells for both business and customers (B2B and B2C). It involves creating appropriate fragrances for manufacturing companies for their products for example shampoo so that they don't have to carry out their research and development for fragrances. The blind have an excellent sense of smell which is a critical feature for a perfumer. Perfumers will help in making customized scents for the different companies and individuals.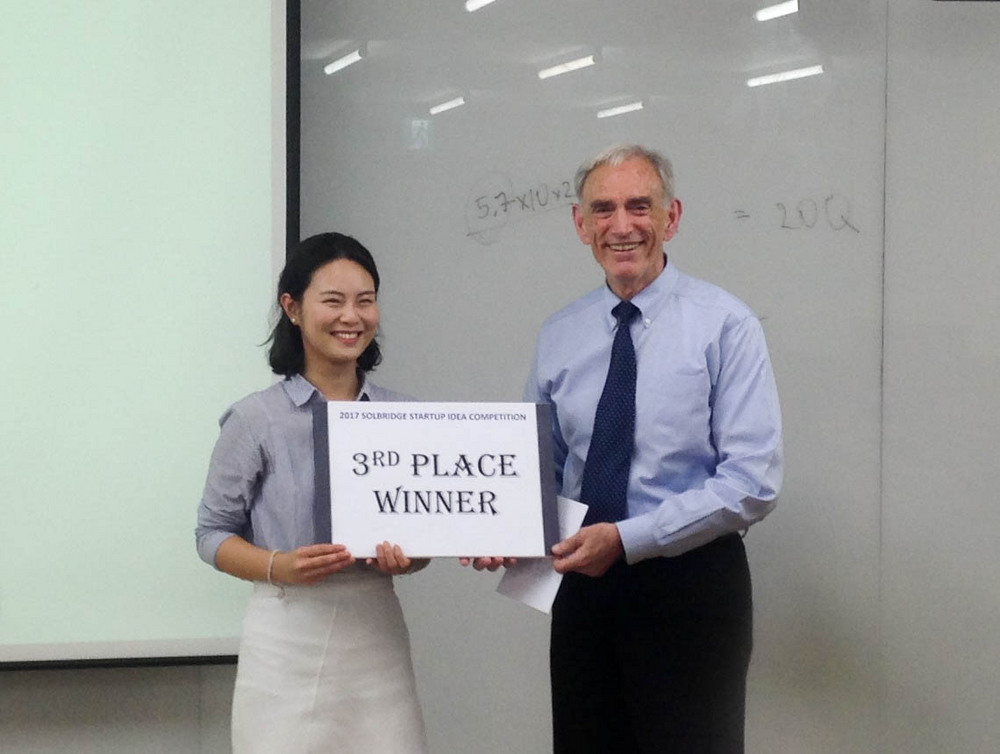 Helen Yoo
The winners will receive a full tuition scholarship to attend Babson build, a two weeks program at the Babson College the number one entrepreneurship institution in the world for more than 20 years.
After the Competition participants received a special lecture from one of the guest judges, Mr. Mark Tetto, a famous Startup investor and a Korean TV celebrity. He is a Partner at TCK, a private investment company providing investment strategies for families, individuals, corporations, and institutions. He is in charge of investor relations and investment strategy review. He also as over ten years of finance experience spanning investment banking, corporate M&A, private equity, and venture capital investing
We congratulate the winners of this year's Start Idea competition and wish them the best at the Babson Build.