Start-up Idea Competition
Category : [2017]
|
Writer : Sharon Nabwire
|
Date :
2017.05.01
|
Hit : 35,900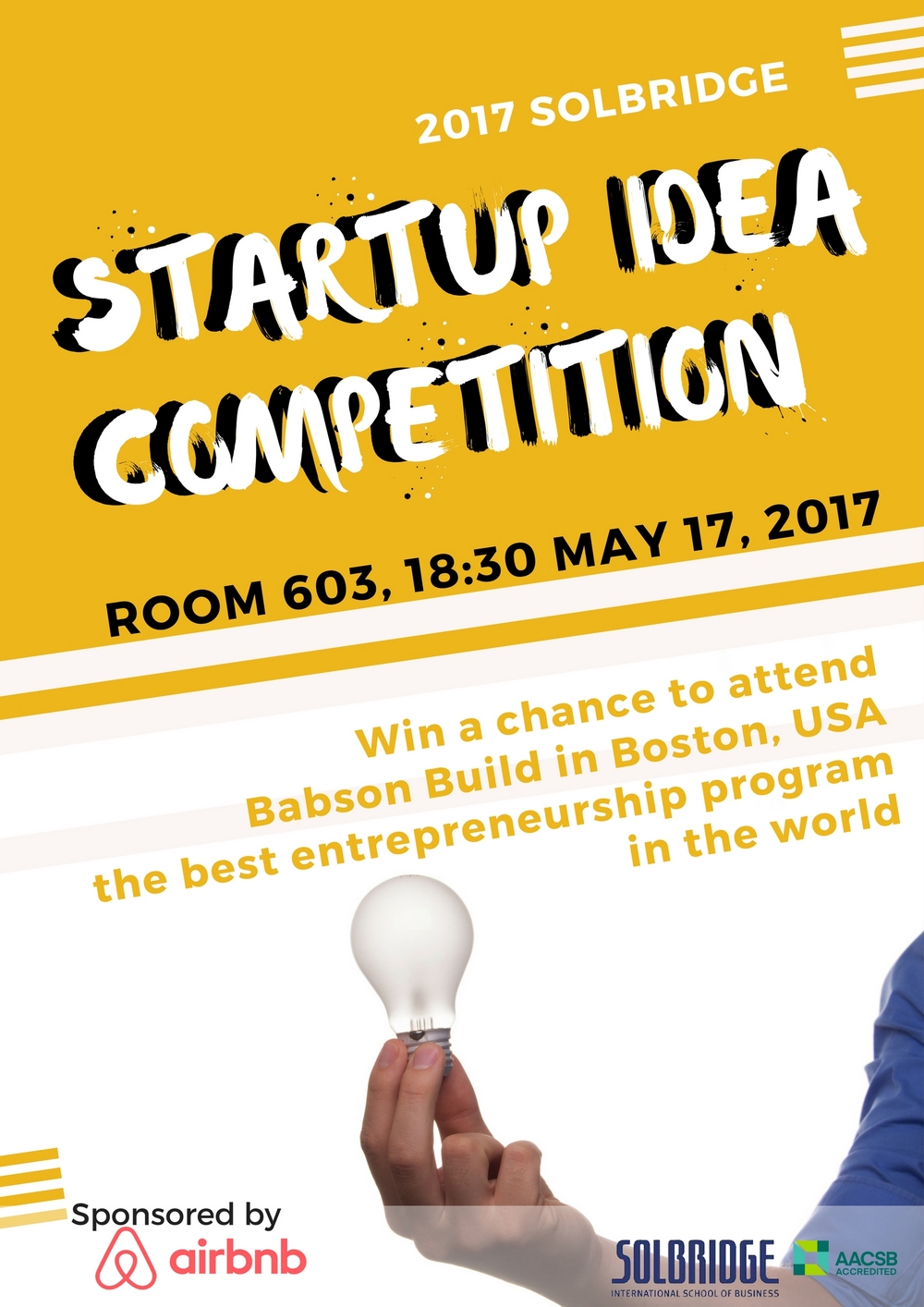 Do you have a great idea to solve real-world problems? Submit your idea for a chance to win an opportunity of joining the Babson Build program and Airbnb.
The Babson Build is a globally recognized entrepreneurial program provided at Babson College, the best entrepreneurship institution in the world. The two-week program entails; case studies, lectures, discussions and a pitch competition. The winners will have dynamic classmates who are interested in entrepreneurship and startups from all over the world and the chance to enjoy Boston.
The top 3 winners will receive support (tuition, accommodation, and Food) to attend the Babson Build from 10th – 22nd July 2017. While the top 6 will enjoy Airbnb credit to enjoy Airbnb when you travel.
Submit your online application here by Wednesday, 17th May 2017 at 18:30 pm.
Apply now for a transformation learning experience.