Congratulations, SolBridge!
Category : [2014]
|
Writer : 관리자
|
Date :
2014.05.17
|
Hit : 44,364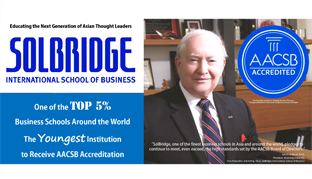 ---
May 9, 2014
RE: Announcement of AACSB Accreditation
Dear All,
It is with great pride that I announce that the AACSB Board of Directors voted to accreditSolBridge International School of Business on May 9, 2014.
I wish to publicly acknowledge the dedicated assistance of the entire faculty, staff andstudents for making this remarkable achievement possible. SolBridge gained full accreditationin the shortest time on record due to its fine team of faculty and staff and the responsivecooperation -even enthusiastic participation- of the entire student body.
AACSB (The Association to Advance Collegiate Schools of Business) was founded in 1916and is the premier business school accrediting organization in the world. Of the approximately16,000 business schools internationally less than five percent have been AACSB accredited.SolBridge becomes the first private university outside Seoul and the Gyeonggi area togain this recognition and the 14th university in Korea to be internationally recognized.
SolBridge thus joins a very elite group of the finest business schools in the world and pledgesto continue to meet, even exceed, the high standards set by AACSB in the future.
Thank you for making this achievement possible; it is public certification of what we havebeen saying: SolBridge, one of the finest business schools in Asia.
Sincerely,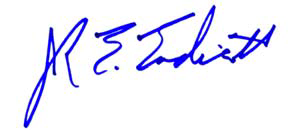 John E. Endicott, Ph.D.President, Woosong UniversityVice Chancellor and Acting Dean, SolBridge International School of Business