SolBridge Hosts Korean National Championships
Category : [2012]
|
Writer : 관리자
|
Date :
2012.10.04
|
Hit : 45,955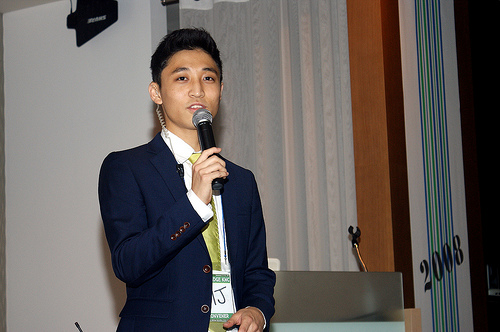 The 11th KIDA Korean National Championships (KNC), the most prestigious domestic debate tournament in Korea, was successfully hosted at SolBridge. September 21-23.
---
The event was student organized with Juseung Yi as Chief Adjudicator, Min-jae Kim as Convenor, and Seo-yoon Lee as Deputy Convenor. Dean Yong-wook Jun delivered the opening address during the Opening Ceremony and Vice President Jung graced the Closing Ceremony with his remarks and presenyation of awards.
Together, they succeeded in making the event a smooth and successful one that all participants enjoyed. The efforts of our students did much to advertise our school to some of the best students from top schools from around Korea (quite a few of whom left admiring our facilities and program), and I ask you to join in commending them for their fine efforts.
During the championship, the SolBridge Debate Society finally produced its first champions from a major debating event: Adil Arystangaliyev and Kangsan Kim were crowned EFL Champions. While our team has broken to the elimination rounds many times before and has even been finalists at international events in the past, this was the first time our team has actually won a championship. This was just one of the highlights of a weekend which made the hosting of this prestigious event successful for SolBridge.
The SolBridge Debate Society (SDS) entered 8 teams into the competition and enjoyed arguably some of the greatest results ever, despite the fact that many of our senior members could not compete due to their roles in organizing the event.
The teams entered were as follows:
SDS 1 : Jaedong Jeong, Soan Jung
SDS 2 : Adil Arystangaliyev, Kangsan Kim
SDS 3 : Thi Kieu My Nguyen, Yaeseul Yang
SDS 4 : Malika Bassarova, Dina Koldeibekova
SDS 5 : Youngjoon Kim, Hojin Lee
SDS 6 : Heeseung Lee, Haechang Song
SDS 7 : Jisoo Yoo, Jiwon Kwak
SDS 8 : Hyunsu Shin, Sohyun Kim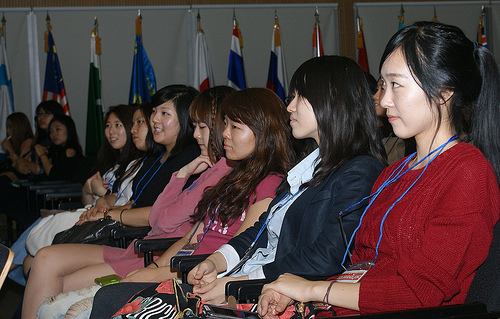 Among these teams, SDS 2 (Adil and Kangsan) and SDS 6 (Hee-seung and Hae-chang) broke into the EFL Semi-finals and SDS 8 (Hyun-su and So-hyun) broke into the Rookie Semi-finals. SDS 2 proceeded to advance to the EFL Grand Final; then won that round to be named Champions, defeating heavily favored teams from Seoul National University in the process. Later that evening, Ji-won Kwak was named 3rd best overall individual EFL Speaker, completing the long list of SDS debating accolades at the tournament.
Young-jin Cho, another student member of SDS who was registered as a judge, broke into the elimination rounds as an adjudicator. All three faculty coaches (Joshua Park, Sarabeth Trujillo, Joe Iesue) who judged broke as well and were named among the Top Ten Adjudicators at the KNC, with Joe Iesue being selected Best Adjudicator at the event.