Business Without Borders
Category : [2015]
|
Writer : 관리자
|
Date :
2015.12.18
|
Hit : 41,112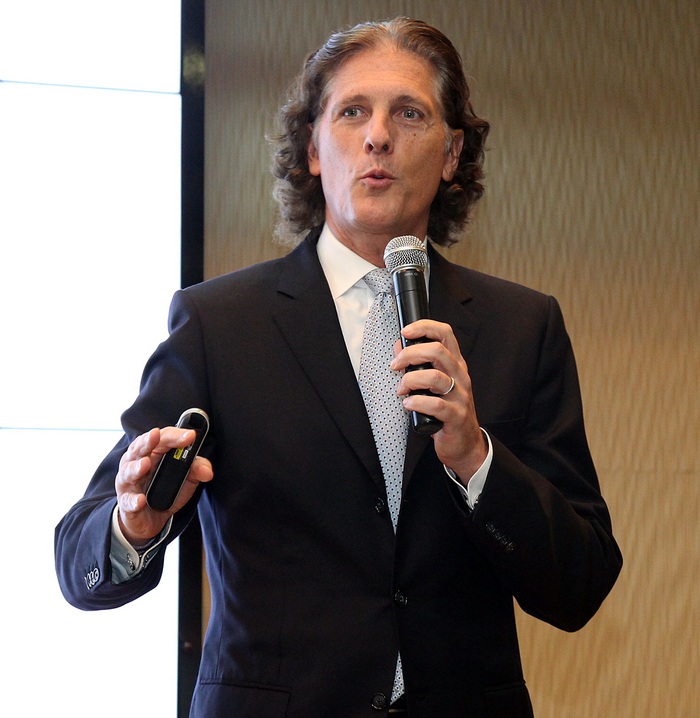 Leadership in a changing world was the topic of a very informative and insightful Platinum Lecture by Mr. Christopher Wood, Representative Director and General Manager Estee Lauder Companies, Korea.
"What kind of leader do you want to be?" Wood asked before a crowded auditorium. "You have to ask yourself four things. Who am I? What are my values? What is my growth plan? How can I add value to others?"
For the next forty-five minutes, Wood answered these questions and talked at length about how students can become better leaders as well as add value to their lives in the process. He shed insights on how to become an effective leader and what students can do now to achieve those goals. He pointed out that there are three core elements of leadership: competence, connection, and character. He discussed each one in detail and showed how students at SolBridge are already learning these elements in the classroom.
"Being a leader does not confer privilege or giving power," Wood said. "Excellent leadership is a lasting value measured by the success of what you leave behind."
Finally, Wood left the students with some advice about the challenges they may face at SolBridge and after they graduate.
"You need to be disciplined and willing to sacrifice," he said. "You need to walk to talk."