2015 SolBridge Culture Day
Category :
|
Writer : SolBridge
|
Date :
2015.11.12
|
Hit : 10,213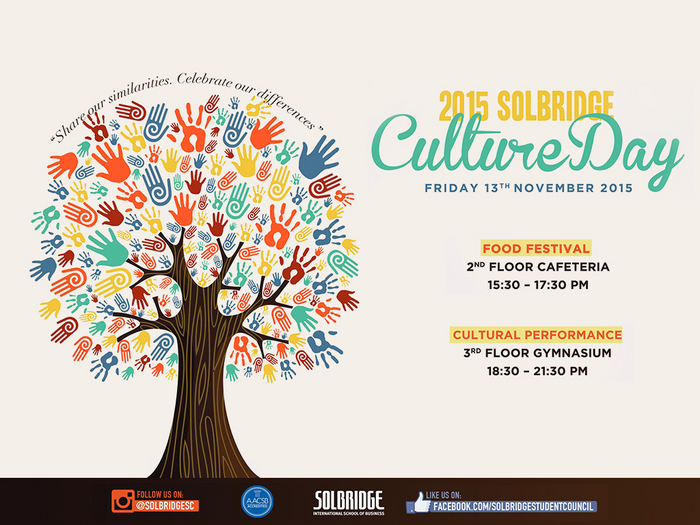 Dear fellow SolBridgers,
We would like to celebrate and cherish our diversity altogether in the biggest way possible. "Culture Day" has been a tradition since SolBridge first opened it's doors to more than 30 nationalities around the globe. It is a special event where we can express our UNITY. By representing our nations we are getting closer to each other. Therefore let's embrace our diversity and enjoy the moment together!
Culture Day

2015

Friday, November 13th
Venue:
2nd floor cafeteria (Food Festival)
3rd floor gymnasium (Cultural Performances)
Time:
3
.30 - 5.30 PM (Food Festival)
6:30 PM (Cultural Performances)
Dress code:
Traditional costumes
"Share our similarities. Celebrate our differences"
Looking forward to meet all of you there!!!