2015 Woosong Educational Foundation Award!
Category : [2015]
|
Writer : SolBridge
|
Date :
2015.10.19
|
Hit : 40,637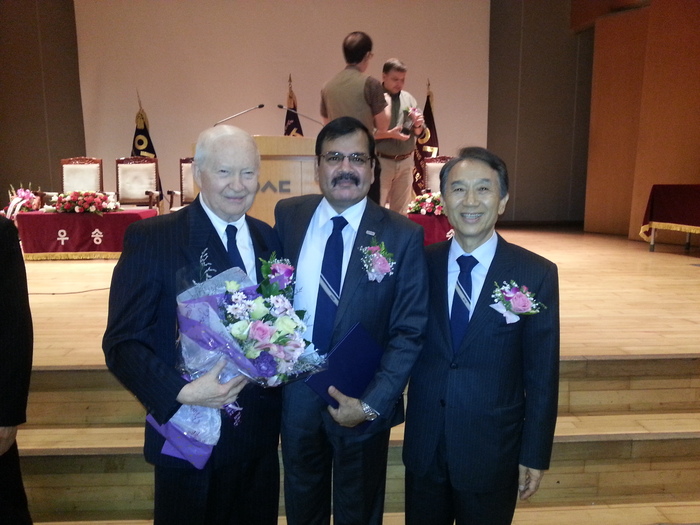 Prof. Mahmood A. Awan's contributions to the Woosong Education Foundation
Prof Awan joined Woosong Education Foundation (WEF) in 2011 bringing with him extensive experience in both, Industry as well as Academics. Due to his previous experience in teaching diversified group of students, Prof Awan was able to easily adjust to the SolBridge International Business School environment and implemented unique and successful teaching strategies in class.
Prof Awan has been teaching at both BBA and MBA levels and has always got top evaluations and appreciations from his students. He is the first one in SolBridge who developed and delivered Winter/Summers courses online exclusively. This way WEF has been able to generate more revenue with fewer resources implications, thus saving money. Further, he also managed an International Professional Development Program offered by Chartered Institute of Marketing (CIM) of U.K. very successfully. Research areas in which Prof Awan has got international publications include Branding, Segmentation, and Online Customer Service. Currently, Prof. Awan is also the Chairman of Department of International Business, Marketing, & Business Law at SolBridge International School of Business.