Solbridge Study Abroad Spring 2015 Info Session
Category :
|
Writer : SolBridge
|
Date :
2015.08.06
|
Hit : 8,826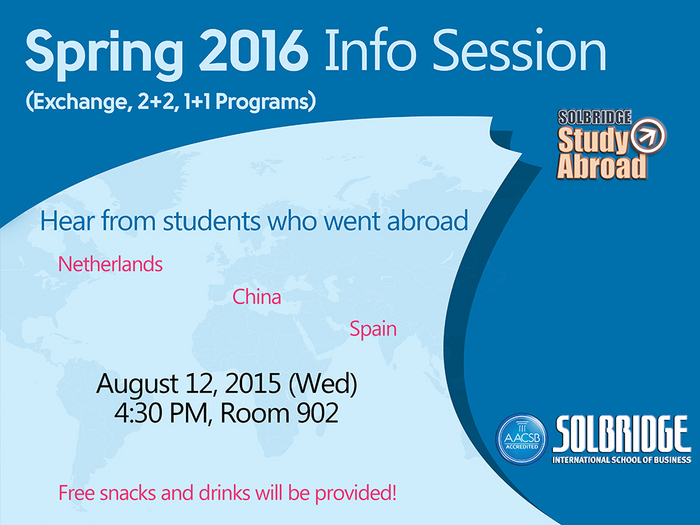 Dear Students,
The information session on outbound programs for Spring 2016 programs will be held next week!
Don't miss this opportunity to find out about requirements for outbound programs and hear from SolBridge students who studied abroad!
The session will be held on:
Date: August 12, 2015 (Wednesday)
Time: 4:30 PM – 5:30 PM
Venue: Room 902
*Free snacks and drinks will be provided
Please refer to the attached poster for more detaiils.
We will be giving out 2016 handbooks for Exchange, 2+2, and 1+1 programs so come and get your copy!
Students interested in going abroad in 2016 (Spring or Fall) are highly encouraged to come to the session.