SolBridge Appoints Dr. Frank J. Mulhern as Honorary Professor
Category : [2018]
|
Writer : SolBridge
|
Date :
2018.02.23
|
Hit : 31,485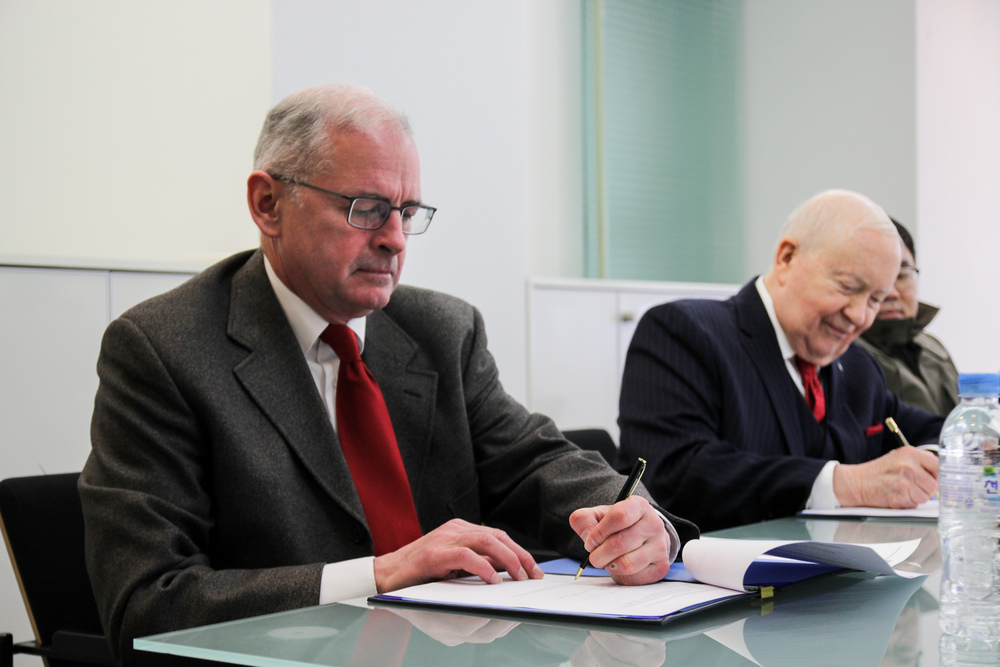 On Wednesday 21st February 2018, Dr Frank J. Mulhern was appointed Honorary Professor at SolBridge International School of Business following a ceremony held on behalf of the Woosong Educational Foundation by Dr. John E. Endicott, President of Woosong University.
Dr. Mulhern is the Associate Dean of Medill School of Journalism, Media, and Integrated Marketing Communications at Northwestern University, USA. With a vast academic experience in marketing and media, Dr. Mulhern's research and expertise include the economics of marketing, the impact of new media technologies on marketing and the measurement of advertising and promotion effects. He has also published several articles in various journals such as the Journal of Research in Marketing and the Journal of Business Research.
Dr. Mulhern shared his expertise with SolBridgers in one of our Platinum Lecture Series in October 2017 and we look forward to learning more from him with this appointment.