Welcome Convocation Spring 2018
Category : [2018]
|
Writer : sharon
|
Date :
2018.03.06
|
Hit : 32,610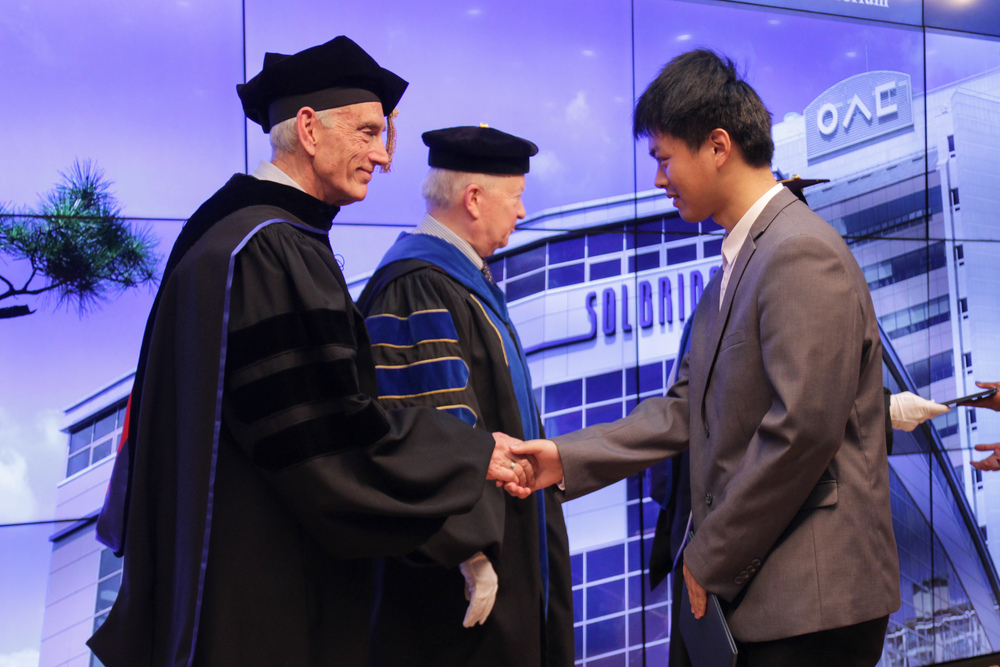 After a long week of orientation for new incoming students, the Spring 2018 semester was officially open yesterday, March 5th with our Welcome Convocation Ceremony. This Spring semester, SolBridge welcomes 276 students from 37 different nationalities; 196 international and 80 Korean students. SolBridge is proud to enrich its community by hosting for the first time students from Ethiopia, Greece, Cambodia, Sweden and Cameroon.
During the ceremony, Dr. Jerman Rose, Dean of SolBridge International School of Business, Dr. John E. Endicott, President of Woosong University and Dr. Sung-Kyung Kim, Chairman of the Woosong Educational Foundation welcomed new students to the SolBridge community. Students also took an oath promising to respect fellow students; understand their unique culture; and act ethically and professionally at all times. They also committed themselves to their studies at SolBridge.
Dr. Endicott emphasized the development of new programs with Georgia Tech School of Economics and the US Airforce Academy in Colorado. Dean Rose in his welcome remarks encouraged the SolBridge community to work on their self-knowledge, take chances and prune off old habits that would keep them from growing and being productive."Don't be afraid to take risks to do things you wouldn't otherwise do; especially if you're an international student. Try the food, try to speak Korean and reach out."- Dean Rose said.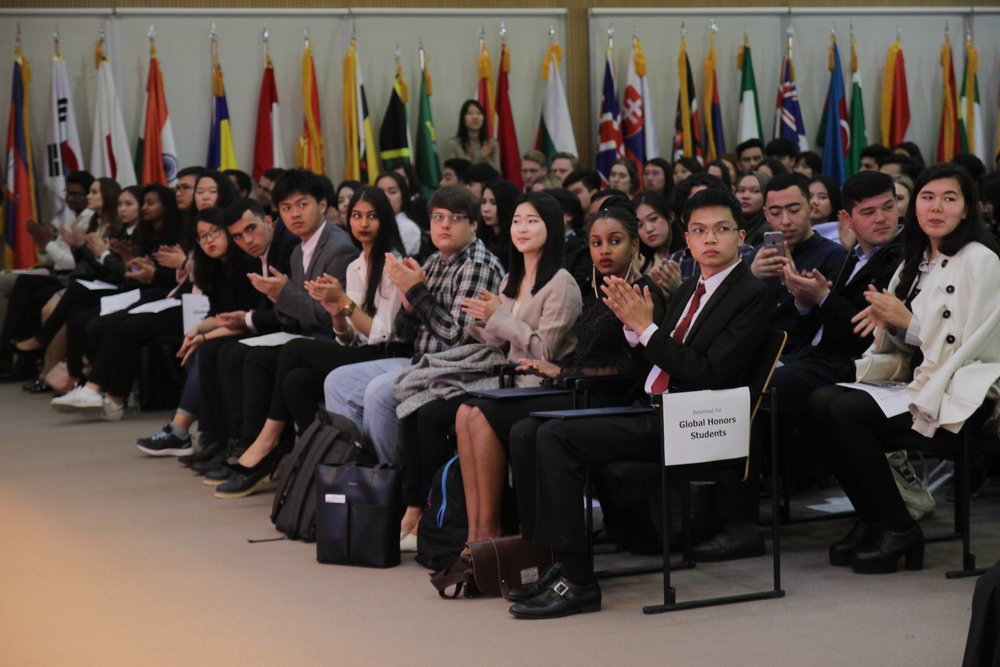 As part of SolBridge's commitment to excellence, a dozen freshmen were awarded the Woosong Educational Foundation scholarship for their previous academic achievements.
We wish you all the best this semester and a great SolBridge experience!