SolBridge and Mahidol University International College (MUIC), Thailand held Global Challenge Program
Category : [2018]
|
Writer : Rezia Usman
|
Date :
2018.02.22
|
Hit : 32,222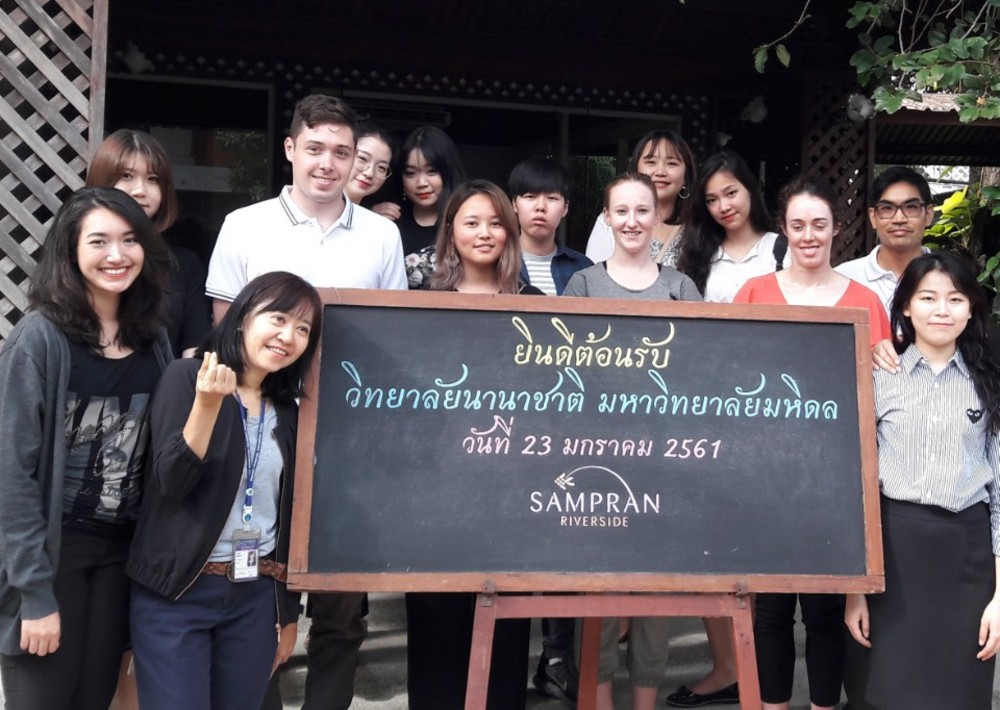 Committed to internationalization and exposure to the different economic powerhouse in Asia, SolBridge once again sent academically-rigorous students for a Global Challenge Program.The Global Challenge Program aims to provide students with opportunities that expose them to business and cultural aspects of a different country, which this time was Thailand.
From January 19 to January 25, 2018, SolBridge and one of the top three universities in Thailand, Mahidol University International College (MUIC), organized a week-long workshop that combined cultural exposures, industry visits, and business-related workshops. All of the academic sessions, such as Thai society and culture; Introduction to Thai economy; Think Global, Speak Local for Effective Marketing Communication; and Investment opportunities in Thailand; focused on how Thailand managed to attract foreign investors and hence become one of the fast developing countries in Southeast Asia.
Six students from SolBridge in addition to a couple of students from MUIC visited Sampran Resort to learn about sustainable agriculture that has been a growing trend for doing a green and economically pro-SME strategy in Thailand. Following this visit, students also went to Tropicana Oil company; a family business that has been thriving for years in selling coconut oil both domestically and internatioinally. And as part of the effort to understand Thai history and culture, SolBridge delegates went to famous temples of Thailand, Wat Arun, and Wat Po, as well as the Grand Palace. Besides, students also tried Thai boxing and went to a local market in Bangkok, Chatuchak.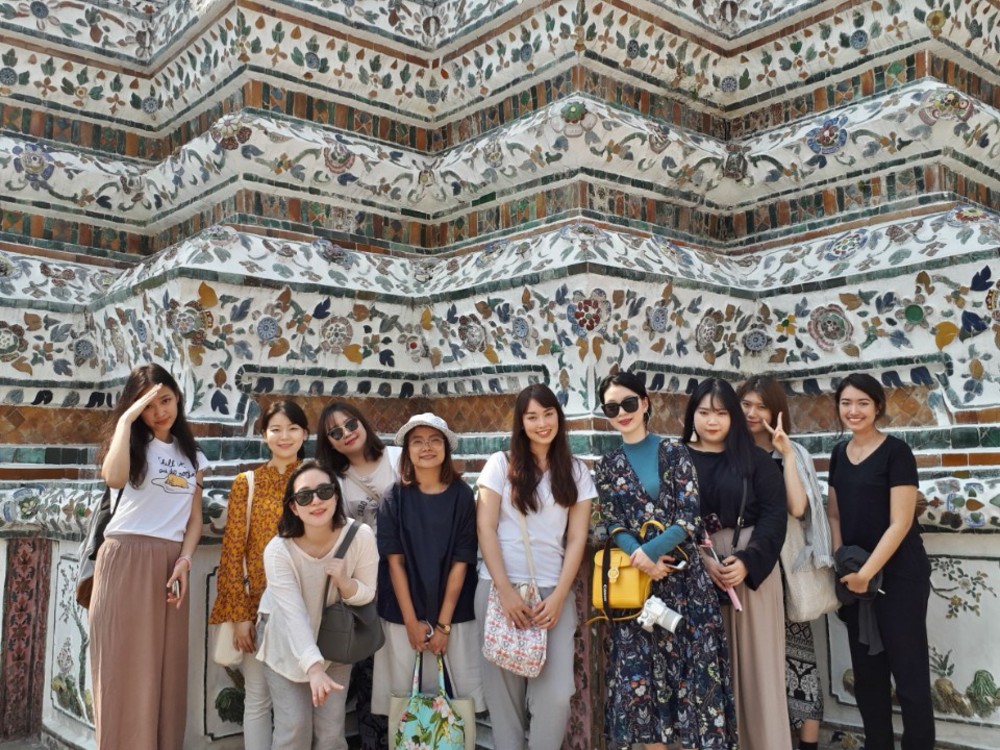 The program was concluded by having SolBridge students presenting business ideas which are taken from Korea to be marketed in Thailand. As the program went on successfully, SolBridge team is confident that this strengthens the relationship with MUIC, Thailand.