SolBridge Hosts 3 Day Startup Checkpoint Program
Category : [2018]
|
Writer : Sharon Nabwire
|
Date :
2018.02.13
|
Hit : 45,411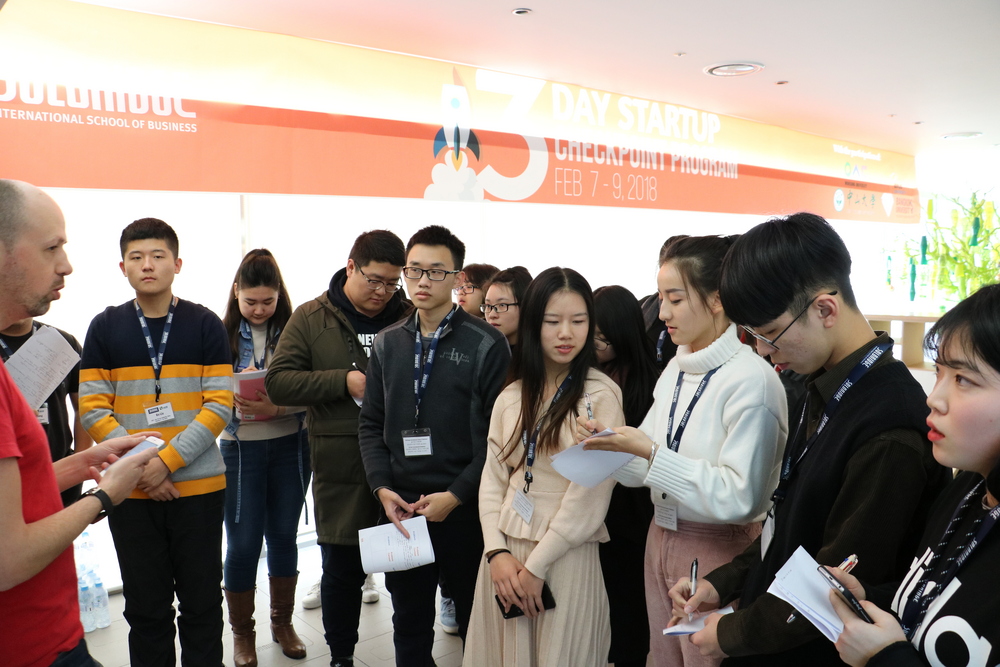 From February 7th - 9th, 2018, SolBridge hosted the 3 Day Startup Checkpoint Program for aspiring entrepreneurs. The program attracted over 30 participants from SolBridge and Woosong; Sun Yat-Sen University, China; BINUS University, Indonesia; and Bangkok University, Thailand.
The program was aimed at enhancing upcoming entrepreneurs in the understanding and meeting mentors and investor's demands, identifying sources of funding, understanding cofounder dynamics and the art of pitching ideas among others. Two professional facilitators from 3 DAY STARTUP (3DS), Texas and three experienced professors from Woosong University and SolBridge mentored all five teams.
To deepen their understanding of start-ups, the teams undertook research projects such as reviewing the possibility of entering the Korean market with GOJEKs new business plan, identifying and comparing investors in South East Asia vs. China; developing marketing plans for new markets and analyzing business models for different startups. Additionally, participants also received the basics concepts of digitally marketing a startup.
This event is linked to the 3 Day Startup Program that was held in September last year, the very first of its own in Korea. Usually a 3DS checkpoint program is a one day's event; however, this event was customized for three days to have a thoroughly enriching experience. Regardless of the student background, talents, and ideas, the program is made in such a way that everyone one benefits and at completion, are capable of starting a business.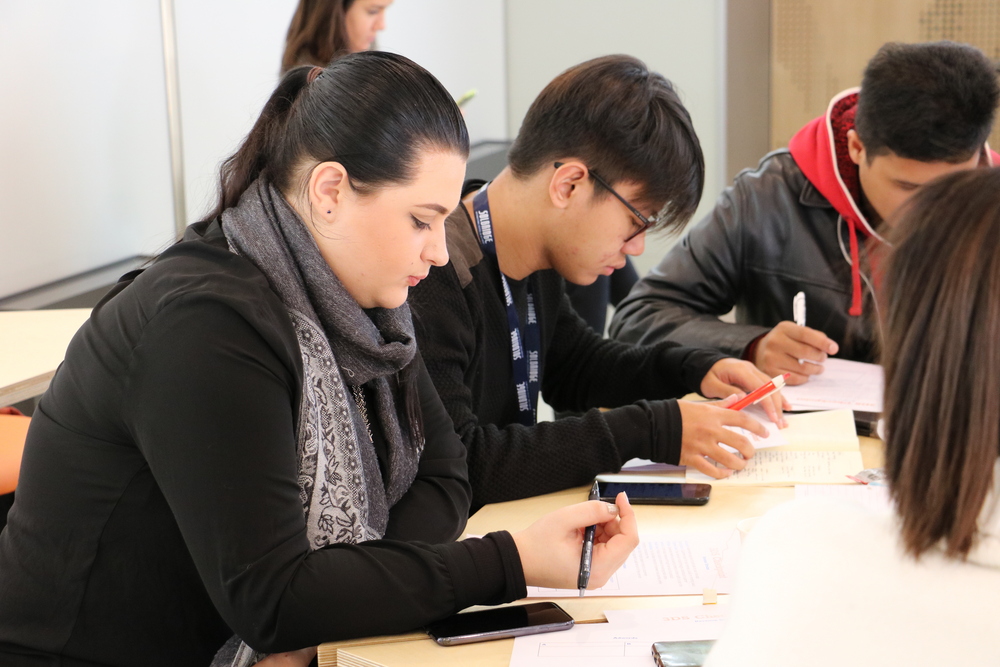 "The 3 DAY STARTUP checkpoint was a great opportunity for me to gain more insight on entrepreneurial skills. I have also made friends from Korea, China, and Indonesia. I would like to thank our facilitators, I am now a step closer to what I want to do in the future" said Eva Yanovsky one of the participants from Bangkok University.
With the establishment of the entrepreneurship center at SolBridge, efforts are being made to provide students with practical opportunities and global experience in developing startups. SolBridge participated in this program will have a chance to join the 3DS Global Roundup in July 2018 in Texas, USA.