AIM Certification Projects at SolBridge
Category : [2011]
|
Writer : 관리자
|
Date :
2011.12.17
|
Hit : 55,646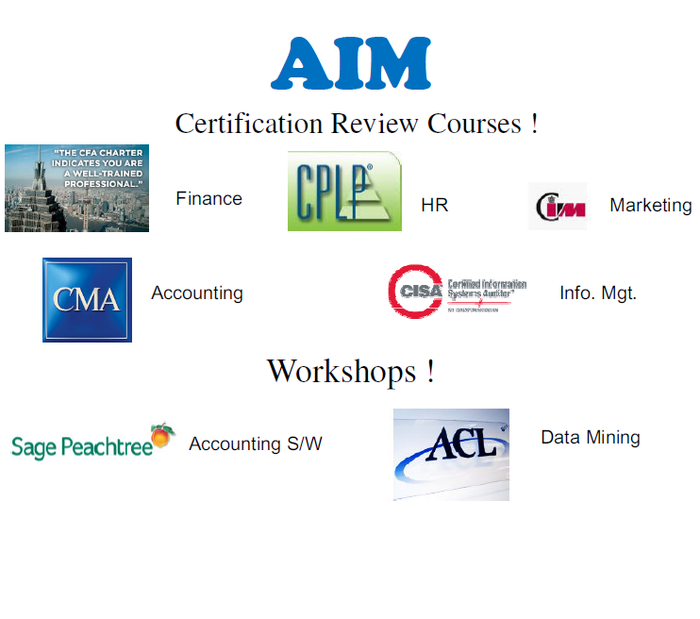 AIM Certification Review Courses at SolBridge International School of Business
In today's job market, obtaining a desirable position in the business world is extremely competitive, especially so for new graduates with limited or no prior job experience. SolBridge believes that achieving a professional certification, in addition to graduating, will give our students an advantage in today's job market.
Starting in the Fall of 2011, SolBridge is offering review classes that prepare a student to sit the qualification exams of key certifications. These classes include Accounting and/or Information Management certifications (thus the operating name of The AIM Project) as well as review sessions in the areas of Finance, Marketing, and Human Resources.Two workshops are also offered to familiarize students with accounting and data mining software packages commonly used in the business world.
The review sessions are designed to correlate with the study guides and, instruction is provided by qualified instructors with professional experience in the subject matter area. At the completion of the study program, the student is familiar with all aspects of the certification requirements and is able to apply for the formal certification exam.
The objective of this Korean Government sponsored project is to provide a structured environment which gives the students qualified guidance to achieve an internationally recognized professional certification of their choosing. The project is expected to run for four years.