Masterclass Developing Intercultural Awareness
Category : [2011]
|
Writer : 관리자
|
Date :
2011.12.17
|
Hit : 58,309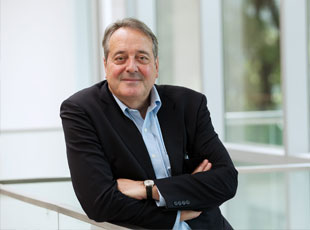 Recently, Dr Dawn Davies, who is the Intercultural Consultant for SolBridge International School of Business invited a few students to join her in a Master Class in Intercultural Management, led by Dr. Fons Trompenaars from the Erasmus University--Rotterdam School of Management in the Netherlands.
Dr. Trompenaars is world renowned for his expertise on cross-cultural competence and its impact on business and is the author/co-author of thirteen books, including the best seller Riding the Waves of Culture, Understanding Cultural Diversity in Business, (Nicholas Brealey,1993).
---
Some of his other books include 21 Leaders for the 21st Century (John Wiley and McGraw Hill, 2001), the Culture for Business series, which comprises four books (Capstone, 2004-5), Riding the Whirlwind: Connecting People and Organizations in a Culture of Innovation (Infinite Ideas, 2007), Servant-Leadership Across Cultures (Infinite Ideas, 2008), and Innovating in a Global Crisis (Infinite Ideas, 2009). His most recent publication is The Global M&A Tango (Infinite Ideas, 2010).
The teleconference audience included participants from numerous locations in Europe and generated lively discussion with Dr. Trompenaars as he presented his model to analyze the cultural differences, known as the "Seven Dimensions of Culture Model". This model addresses the complexity that develops in heterogeneous environments that can present challenges to international managers and corporate leaders and how reconciling cultural differences leads to competitive advantages.