SolBridge hosts French Ambassador to South Korea, His Excellency Mr. Fabien Penone
Category : [2019]
|
Writer : SolBridge
|
Date :
2019.04.03
|
Hit : 24,307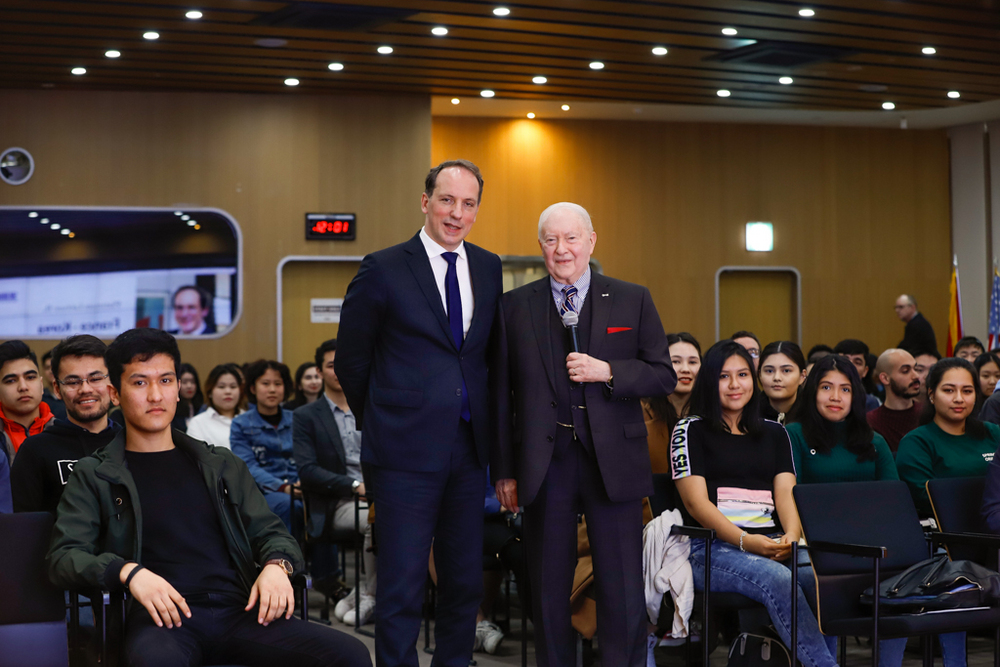 On Friday 29 March 2019, SolBridge International School of Business had the great honor to host for a Platinum Lecture His Excellency, Mr Fabien Penone, Ambassador of France in South Korea. Ambassador Penone's lecture addressed the long diplomatic ties built between France and the Republic of Korea over the last 130 years, and shared with over 250 students the latest trends in the French - Korean bilateral relationship.
With the establishment of diplomatic relationships in the late 19th century, France and the Republic of Korea have strongly intensified their cooperation in recent years in the fields of trade, business, culture, and higher education. Following Brexit, South Korean investments in France's real estate sector have sharply increased, while Korean internet giant Naver opened in Grenoble NAVER LABS Europe, France's largest Artificial Intelligence research centre. Korea is also becoming a land of opportunity for French companies looking for sustainable growth. During his lecture and dialogue with SolBridge students, Ambassador Penone insisted on studying abroad as an opportunity for personal growth as well as the necessity to learn foreign languages. The latter message resonates with SolBridge's mission to providing Korean or Japanese language courses for international students and Chinese courses for Korean students within its curriculum.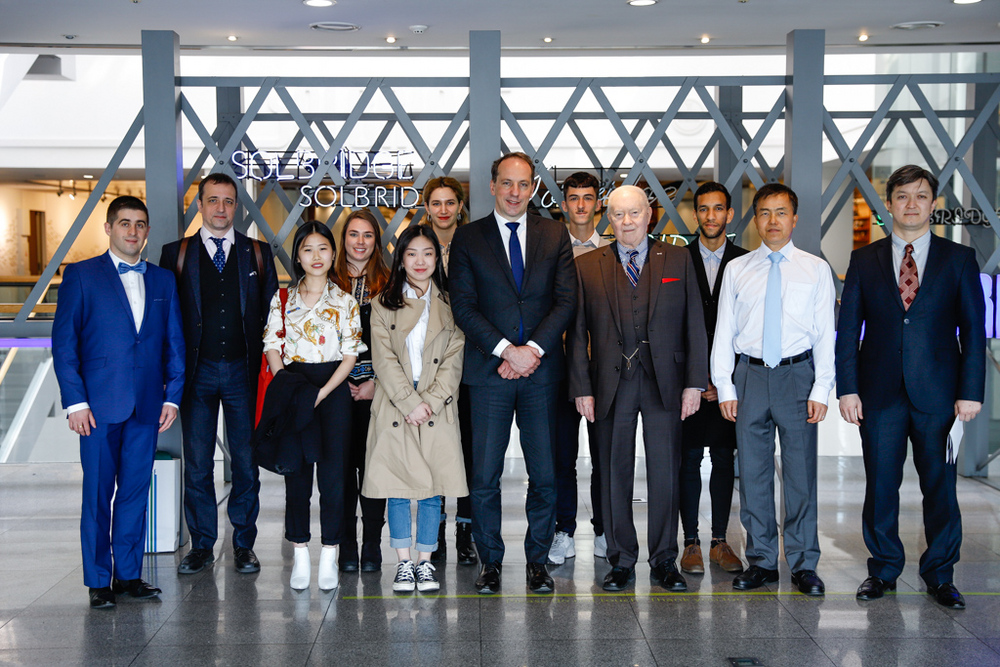 Ambassador Penone's visit fits into the rising interest for SolBridge students to study abroad in Europe, and France particularly. As part of its internationalisation strategy in bringing diversity to Korea, SolBridge hosts each semester over 35 French students for a study abroad experience, dual degree as well as full-time Bachelor or Master degree. As of April 2019, SolBridge has established partnerships with 10 French business schools and partner institutions.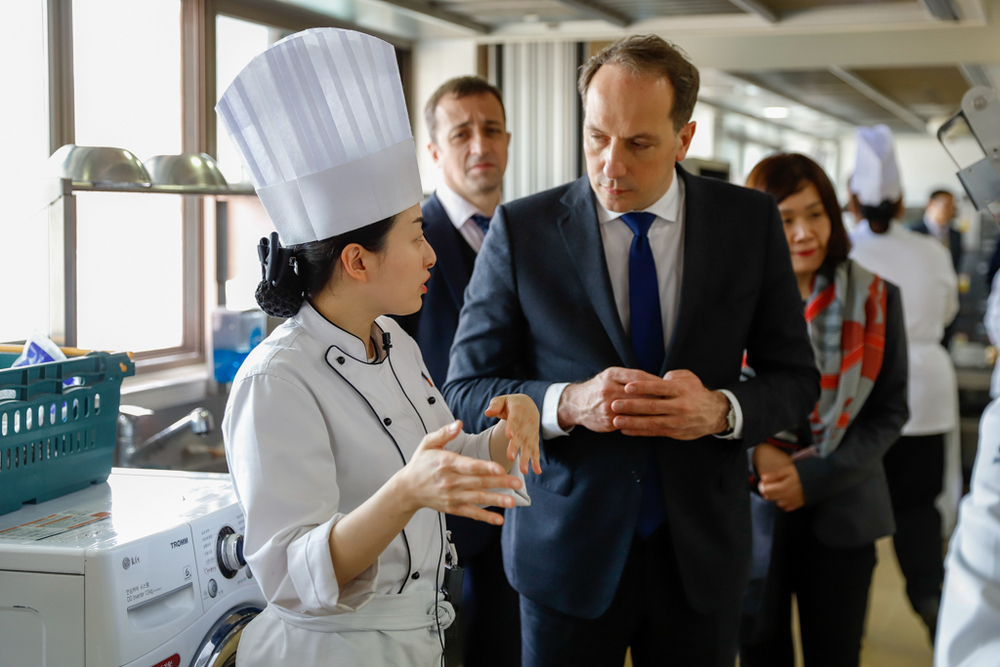 In the wake of his visit to SolBridge, Ambassador Penone spent part of the afternoon visiting the culinary departments at our home university, Woosong University. In an effort to partner the most prestigious institutions in the fields of Culinary Arts, Bakery and Pastry, Woosong University established strong ties with Institut Paul Bocuse and Institut National Boulangerie-Patisserie (INBP). Woosong's Culinary Department SICA launched in 2017 a dual degree track with Institut Paul Bocuse. During their 4-year-long studies at Woosong University, students can get specialisation certificates in the fields of pastry, bakery and chocolate art making!