2018 Global Business English Competition at SolBridge
Category : [2018]
|
Writer : SolBridge
|
Date :
2018.11.13
|
Hit : 35,465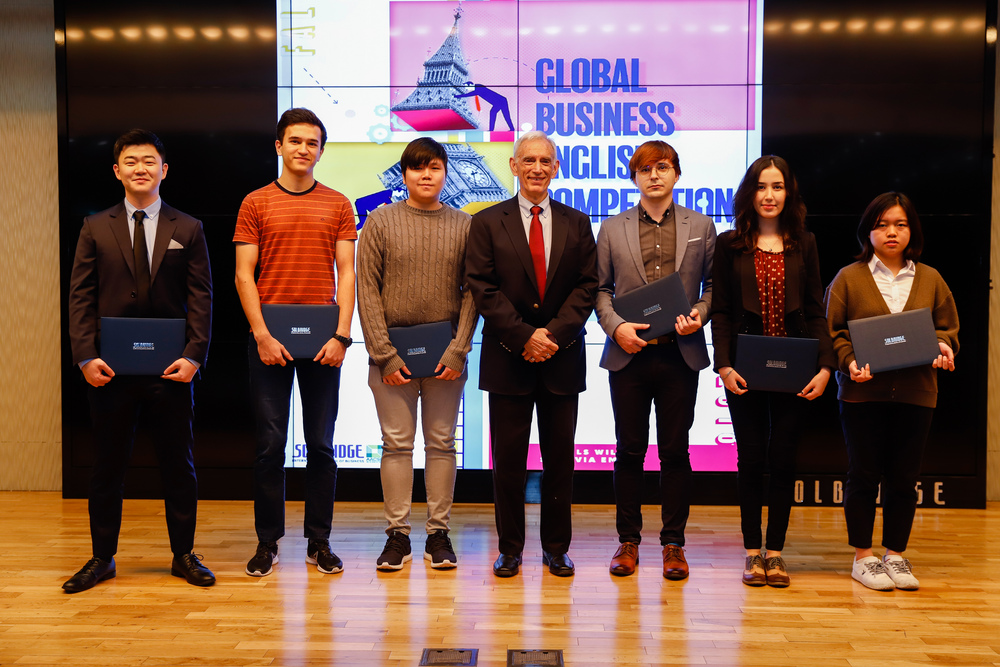 Every year during the fall semester, SolBridge's General Education team holds a Global Business English Competition where all BBA students (regular and transfer) can show their English speaking, reading, and writing skills. The competition tests student's English ability in various subjects such as Ethics, Strategy, Operations Management, Marketing, Human Resources and a plethora of other subjects. Students are assessed in the aforementioned subjects by answering different types of questions associated with, (a) vocabulary, (b) spelling, (c) grammar structure, (d) fill in the blanks, and (e) matching. Students are also tested on English Business Idioms such as 'Cut Corners', 'Back to square one', and a host of others that will allow them to see how well they can communicate in an all English business speaking environment.
We would like to congratulate the students below for winning this year's competition.
Ist Place – Pawel Japa
2nd Place – Adilkhan Adilbekov
3rd Place – Joshua Chua
4th Place – Soo Hwan Kim
5th Place – Aysha Muminova
6th Place – Jamoliddin Ergash-zoda
7th Place – Thi Quynh Anh Phan
8th Place – Anh Cao
9th Place – Sungeun Baek